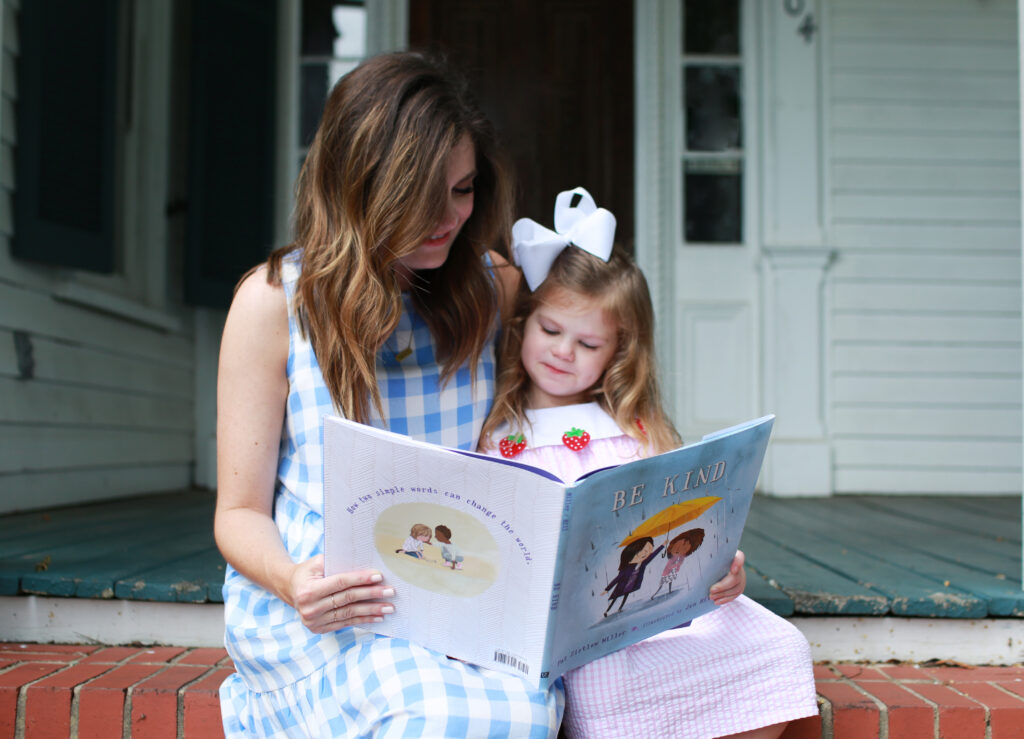 Find my dress here
I've mentioned several times that I love using children's books with my clients. I use them primarily with children, but it isn't uncommon for me to share one with a teenager or an adult. There is something about a story that seems to connect with many of us on an emotional level. Today I'm sharing several books that I've enjoyed using as kids are getting ready to head/have already headed back to school. Just click on the book image and you'll be taken straight to a link if you'd like to purchase a copy of your own. I hope these are an encouragement to you and your family!
The Pigeon Has to Go to School! - Mo Willems
The Pigeon Has to Go to School! is a simple, silly story about a Pigeon who is getting ready to head to school and has some questions about things. This book is light and funny, but also provides a great opportunity to have good conversations about fears and concerns regarding the start of school. 
The Breaking News - Sarah Lynne Reul
The Breaking News is not specifically about school, but I feel like it's a great book to read in light of children inevitably being exposed to the news from different points of view at school than they have been at home. This doesn't have to be a bad or scary thing, but is a healthy thing to discuss:)
Be Kind - Pat Zietlow Miller 
Be Kind has been a favorite book of mine for some time now, and I feel it's more relevant today than ever before. This book gives children some great concrete examples of ways to show kindness to others as they head back to school, and it's full of great reminders for us adults as well. 
Tomorrow I'll Be Brave - Jessica Hische 
Tomorrow I'll Be Brave is a simple, colorful book that highlights several different positive character traits. It gives parents a great opportunity to discuss these qualities with children and to think of different ways that kids might be able to demonstrate these characteristics at school. 
Be You! - Peter H. Reynolds
Be You is a newer book, but I love everything Peter H. Reynolds writes, so as soon as I saw it I knew it would be wonderful and it is:) It is full of great reminders to stay true to yourself and to keep thinking, learning, and being persistent. These things are always important, but especially so as kids head back to school.
You Are Special - Max Lucado
You Are Special is an oldie, but there's a reason why people love it so much. It is a story about where our real worth comes from and I'm not sure there's a much more important thing that we can teach our children. It truly is a great reminder for us as adults too. If you haven't read this one just go ahead and get it today:)