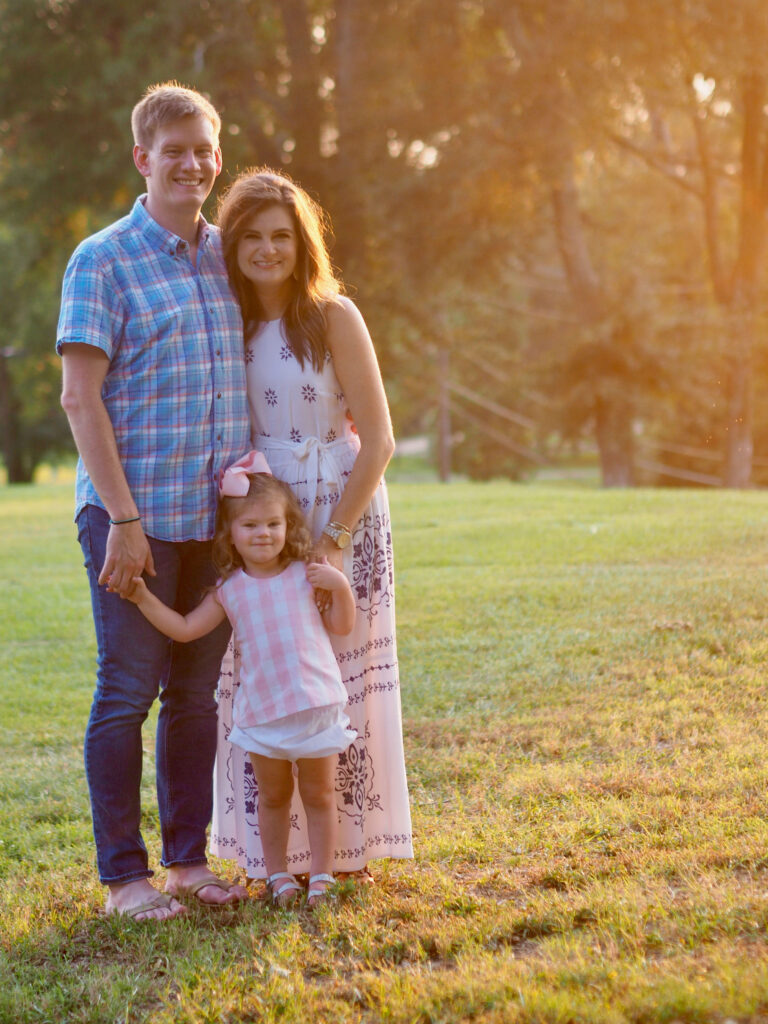 Hello! I'm Whitney and I'm so glad you're here. I'm wife to Will and mom to six-year-old Lily. We live in the small, unique town of Clinton, MS and we sure do love it here. Some people say it reminds them a little of Stars Hollow, and I happen to agree.
I'm a Licensed Professional Counselor and have the great privilege of being an owner/therapist at RiverTree Counseling. When I'm not counseling, I love reading, tending my ever-growing backyard garden, finding the cutest and classiest clothes for my little Lily, and spending time with the friends and family that are so dear to me.
I've learned quite a bit during my time as a counselor, but if I'm sure of anything it's this—God has created us to thrive, not just survive. This world can feel crazy but it's also full of so much goodness, kindness, and hope. God wants so much more for us than to just make it through. I'm no stranger to struggles with anxiety, but through God's grace I also know about the freedom that can be found on the other side. If anything, I hope this space can serve as a reminder of God's goodness despite the most difficult of circumstances.
On this blog, I hope to share a bit about the many lessons I've learned as a counselor, how I've come to be a backyard gardener, and many other things that bring me great joy! I'm deeply grateful for this beautiful life of mine and thankful that you've taken a moment to share it with me!
I'd love to connect with you! Feel free to find me on Instagram @whitneycaves or email me at [email protected].