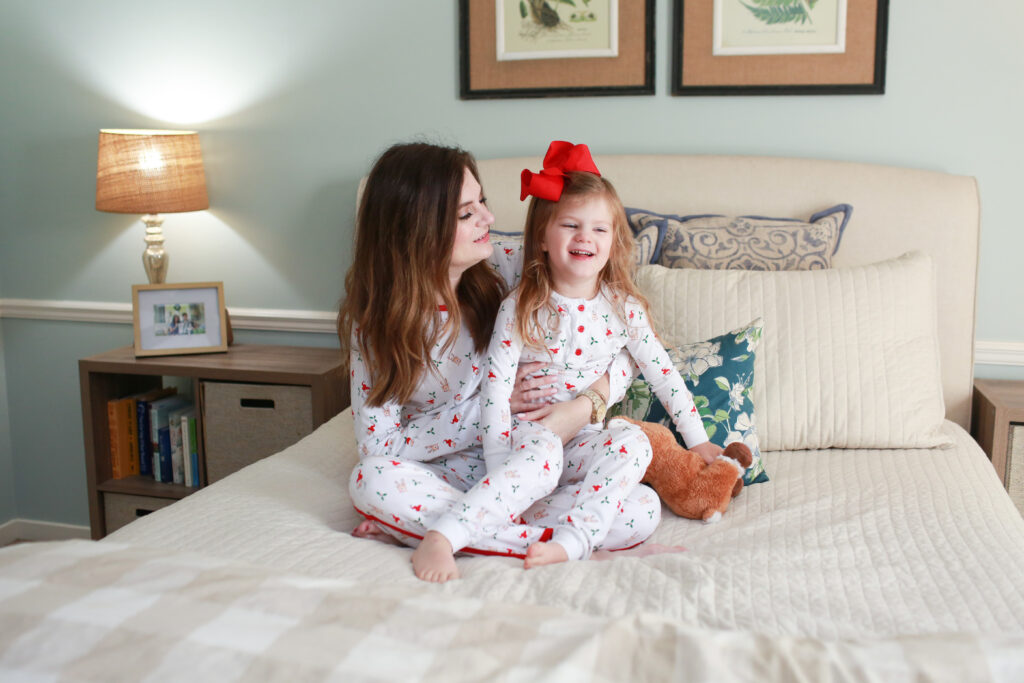 Well, it's been quite the week/month/year, so how about some matching pjs for a bit of pre-holiday cheer!!!
If we're going to be celebrating at home more than usual this year we might as well make it fun and be comfortable! I had no idea how much Lily would love matching with me, but she thinks it is so special:)
Some of my favorite friends and I teamed up to share our festive family pjs on Instagram. Be sure to check out my post here to see what they chose! These ladies truly are the sweetest, most encouraging people and I know you'll enjoy following along with each of them.
I've linked several sets of family pjs at several different price points below (note-the pair from Old Navy has MANY different pattern options-and I believe they're on sale). Just click on an image below and you'll be brought straight to a shopping link.
The holiday season is hard for a lot of people, even during an ordinary year. We all know that 2020 has brought on a number of new challenges. Holiday pjs won't fix that, but maybe they'll make things just a little more cheerful in your home. I hope you enjoy these!