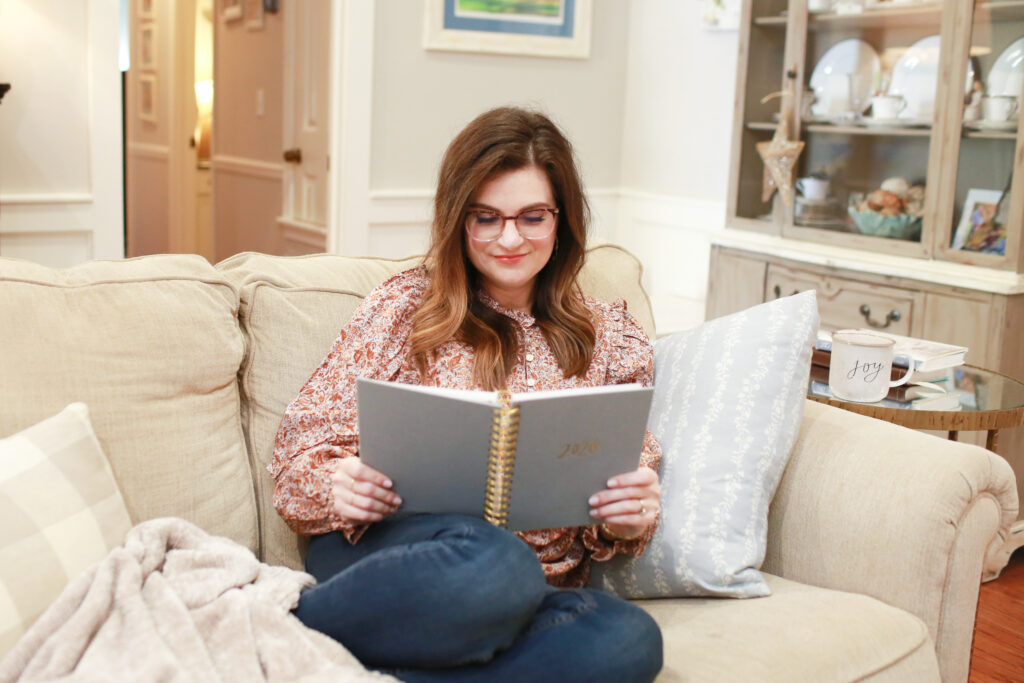 A couple of years ago I got my first Val Marie Paper prayer journal and my prayer life has never been the same since. Every day (well, most days) I start my morning right here with my Bible, prayer journal, and a cup of coffee.
My journal helps me start my day with my heart in the right place, remember to pray for the things I said I'd pray for, and pay attention to the way God answers prayers. It's helped me learn to still my mind and truly rest in God's presence. 
I've been working from home, counseling clients from my guest room, for eight months now. This is something I never expected. This transition was no easy feat for me, but one thing that was helpful was the sameness of my morning routine. When every other "normal" thing was gone, this very important thing remained. I'm so deeply grateful that I've had this resource this year.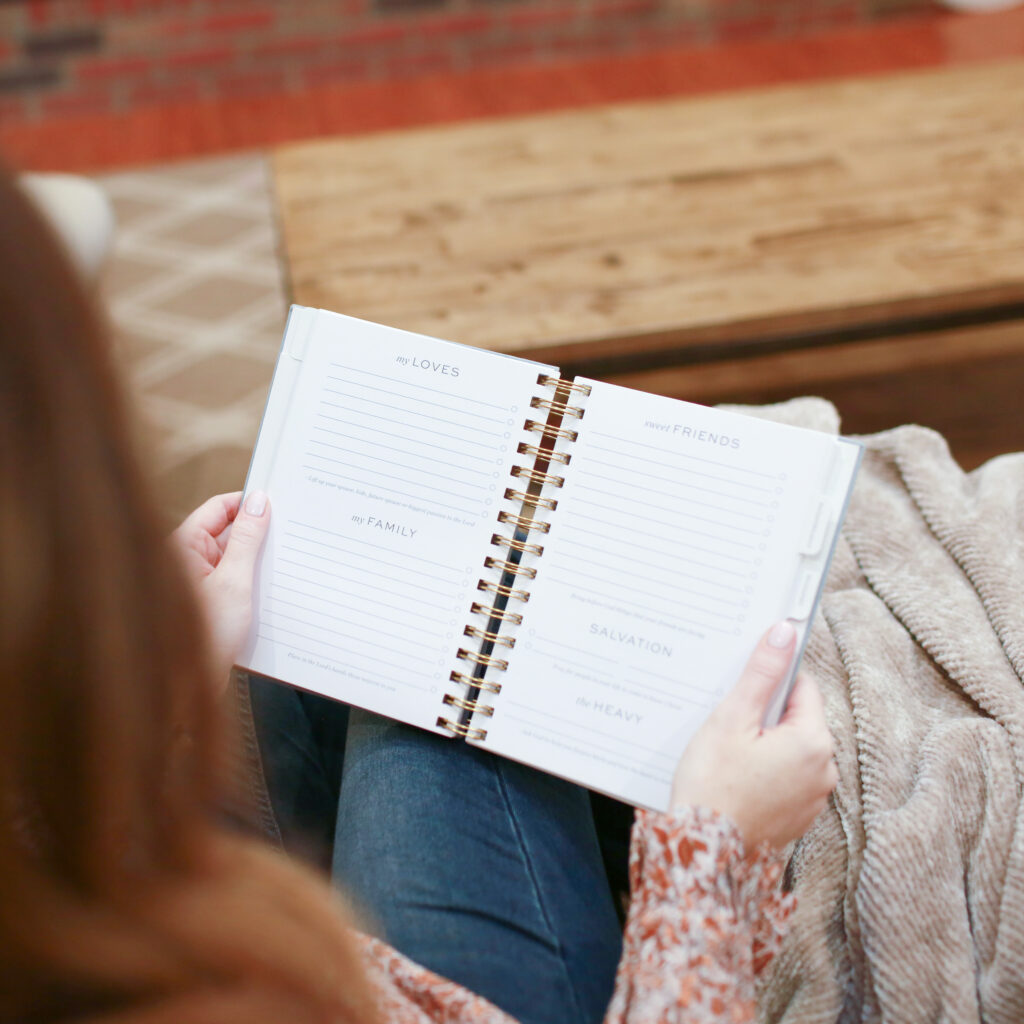 Because I love Val Marie Paper products so much, I want to share them with you. You can use this link to shop all their products. If you're interested, be sure to check back on Friday. The spiral bound journal like mine will not be on sale (this item is only discounted during the pre-sale in August), but the smaller, paperback Compose journal will be discounted when you buy multiples and use the code 3ORMORE. This 6 month journal has the majority of the same prayer prompts as the spiral bound journal and comes at a fantastic price point for gift giving.
Cyber Monday is a great day to shop, as $5 priority shipping will be available. The code 3ORMORE will work that day too! On these days, and everyday, 15% of Val Marie Paper's sale profits will go to the ministry they support in Haiti.
My Val Marie Paper prayer journal is one of the most special and meaningful items I own and one my favorite gifts I've ever given. It's the only gift I'll be recommending this holiday season and I'm glad to answer any questions you have as you shop. I hope you love it as much as I have if you decide to get one!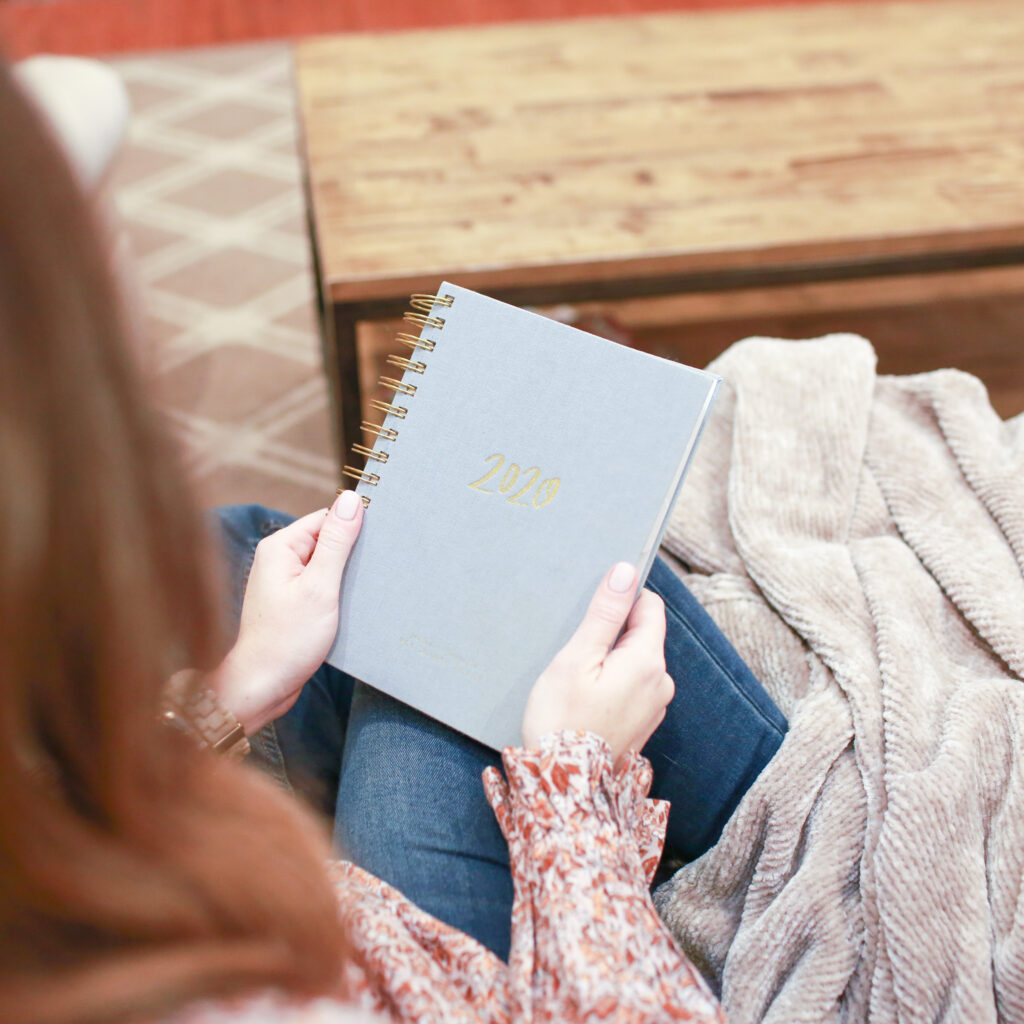 *This post contains an affiliate link, which means I'll get a small bit of the profit from each purchase made using my link. This is the first time I've ever used such a link. I would share these products in exactly the same way without it, just like I've been doing for quite a while now:)