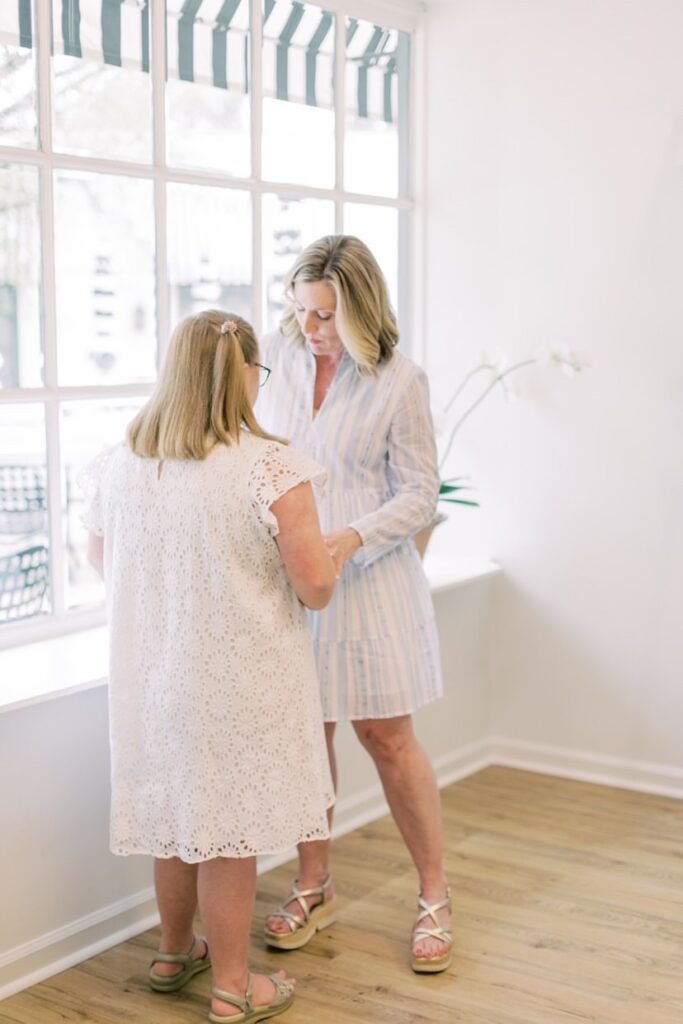 When I decided to start the Stories of Hope series, I immediately knew I wanted to have Andrea of Wonderfully Made Clothing Company share her story. 
I first connected with Andrea through Instagram and have been truly blessed as I've gotten to know her. Andrea is the founder of Wonderfully Made Clothing Company, a beautiful clothing brand inspired by her precious daughter, and founded on the idea that every single one of us is wonderfully made by God. 
Through Wonderfully Made, Andrea offers clothing that is stylish, flattering, comfortable, and size inclusive--offering so many girls and women the opportunity to feel their very best in what they're wearing. Andrea's clothing selection is fantastic, but it's her mission that really stands out. 
As a therapist who works with a wide range of little girls, adolescent females, and adult women, this kind of inclusivity is something that's close to my heart. 
I'm so honored that Andrea has allowed me to share her story here. I know you'll be encouraged and inspired by her.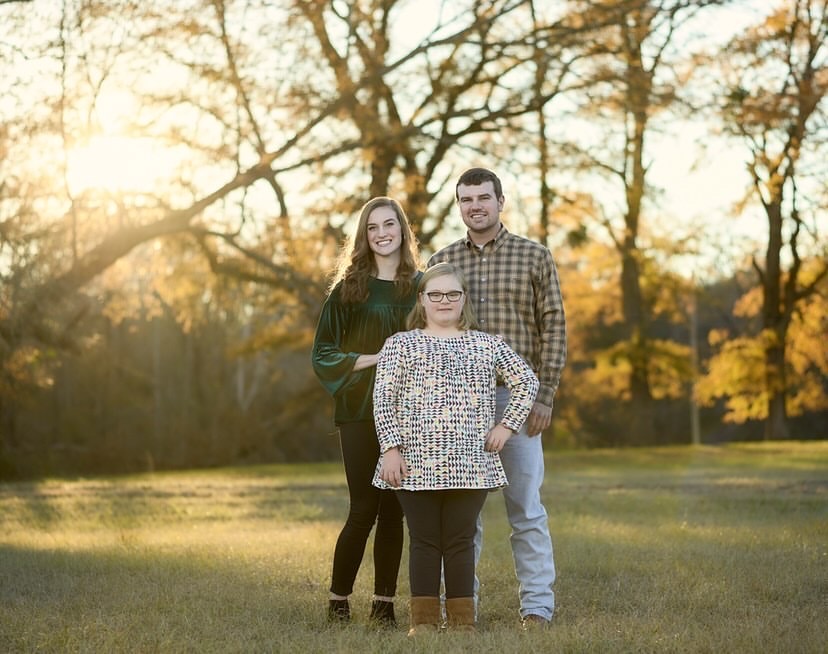 Tell us a bit about yourself and your family?
I have a Bachelor of Arts in Secondary English and French Education and a Masters in Secondary English Education. I've been married to Steve for 25 years, and we have three wonderful children, Quinn, Helen Claire and Ruthie.
You mentioned to me that one marker for Down syndrome was seen at Ruthie's 20 week ultrasound. What was the time of uncertainty between that ultrasound and her birth like for you and your family?
Because many babies share the same soft marker that Ruthie had, we decided not to pursue further testing. We knew that even if our baby had Down syndrome, it would not change the course of the pregnancy. Although I didn't dwell on the marker, it was in the back of my mind. I am a worrier, and to be honest, one of my fears with each pregnancy was having a baby with Down syndrome. It's hard for me to admit this, but it's such an important part of our story. What I feared was actually part of God's perfect plan for our family...Ruthie...a beautiful and perfect wonderfully-made baby girl.
What was it like when Ruthie was born and you held her in your arms?
Ruthie was born at 34 weeks, and as the NICU team hurried in, I looked to my right as the nurse practitioner evaluated our beautiful blonde-headed baby girl. In that moment, I knew that Ruthie had Down syndrome. I was shaking so much that I could hardly hold her. My mind went immediately to 1 Thessalonians 5:16-18, "Be joyful always, pray continually, give thanks in all circumstances, for this is God's will for you in Christ Jesus." Many times I have described this moment as a time where I felt emotionally cut in half. Part of me was in perfect peace as I realized that even in the midst of unexpected circumstances, my joy and peace came from Christ alone. I knew that I could choose to be thankful, even though our baby had Down syndrome.
The other half of me was a complete mess. I was grieving for the baby girl I thought I was going to have. What was I going to do? How could we possibly tell our children that the baby sister that they had eagerly awaited had Down syndrome? Should we even tell them that? Is it appropriate? How do we let our friends know? It was too much. I wanted to hold it all together. I decided to stay as strong as I could on the outside so that our children could experience the joy of having a new sister without worrying about Down syndrome. However, on the inside, I was struggling. I thought about Psalm 139:14, "I praise you because I am fearfully and wonderfully made." Still shaking as I held Ruthie, I looked at her perfect little almond-shaped eyes and prayed that she would grow up knowing that like her brother and sister, she too is wonderfully made. My limited understanding of perfection began to change, and I thought about James 1:17, "Every good and perfect gift is from above and also, Jeremiah 1:5, "Before I formed you in the womb, I knew you." I said a prayer using those verses not just for Ruthie but for me as well: "Ruthie, I praise God because you are fearfully and wonderfully made. You are a good and perfect gift from above and before God formed you in my womb, He knew exactly who you would be." I was struggling emotionally, but I was sure about two things: I loved my daughter, and I knew without a doubt that she was our wonderfully-made gift.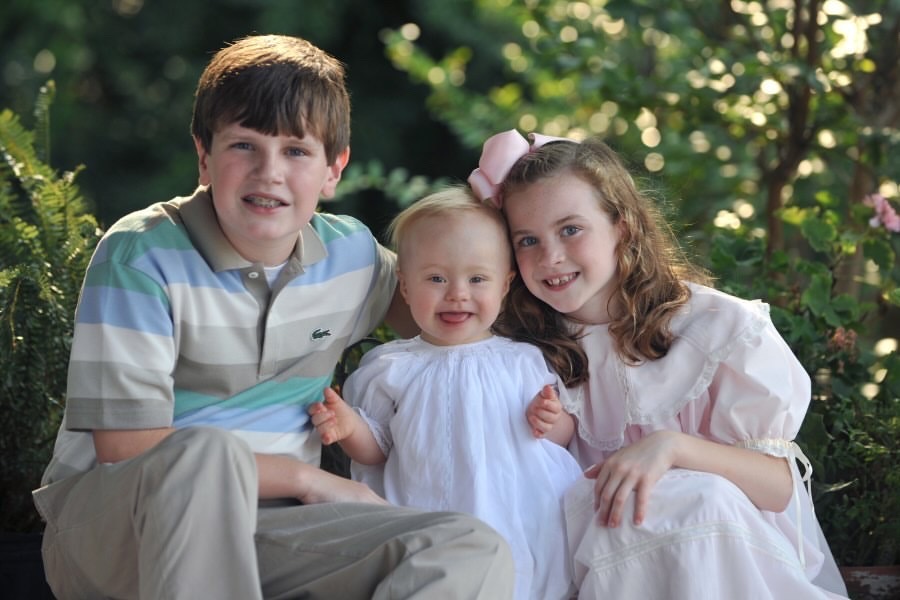 Tell us about Wonderfully Made Clothing Company and how your mission was inspired by Ruthie?
As Ruthie got older, finding the right clothing became a challenge. She sized out of our favorite lines at an early age, which meant that I would have to find age-appropriate clothing in women's sizing for a little girl in elementary school. After much prayer and a lot of help from two talented friends, I decided to create an inclusive clothing line for girls in sizes 8-20. After two years, I selectively and intentionally started to bring in women's clothing from other brands in sizes XS-3XL in order to offer classic but on trend clothing for all ages and body shapes.
What is your favorite part of running a clothing store with such a unique and special purpose?
I started Wonderfully Made because of Ruthie's clothing challenges, so I absolutely love finding and providing pieces that work for a variety of shapes and sizes. Because shopping can be overwhelming, I also love offering a sensory-friendly shopping environment on Saturdays before our storefront opens. We also offer these Saturday appointments to customers who may have unique clothing challenges. This one on one shopping time allows us to serve our customers in the most positive and uplifting manner possible.
I also love using our storefront to give young ladies of all abilities the opportunity to work in the boutique space. Over eighty percent of our adults with special needs are unemployed, so I pray that through Wonderfully Made, others might be inspired offer our incredible young people and adults employment.
I am also very passionate about using our social media to reflect God's goodness and grace and to show that all of us are wonderfully made. Our society bombards us with images of what the world views as perfect, but we hope to show that God's image of perfection is not limited to ability or one body shape...it's ALL of us.
How would you encourage someone who feels called to a dream that feels really big and full of unknowns?
We all have a specific calling and purpose. Sometimes these unique callings move us out of our comfort zone. I knew nothing about starting a clothing line, but God placed two talented people in my path who would help me create Wonderfully Made Clothing Company. I felt so unprepared to even take the first step, but I knew this was a mission that God had placed on my heart. After two years, God continued to grow my calling to include other brands for girls and women, and within that same year, I began to pray about opening a storefront. With each step came more fear of the unknown and more awareness of my own weaknesses. I have never liked to sell anything; yet, God was calling me to open a storefront. One morning while praying for wisdom, I kept praying Lord, where I am weak, You are strong. I turned to Zechariah 4:7 and read..."Not by might, nor by power, but by my Spirit, says the Lord of hosts. Who are you, O great mountain...and He shall bring forward the capstone with shouts of Bless it, Bless it!" I want you to know that He has worked through my weakness, and in spite of a pandemic, we opened our storefront in August 2020, and God has indeed blessed it. It's been one of the most challenging things I've ever done. I thought owning a business was a mountain that I could not climb, and I couldn't have without the Lord's help as well the constant support from my incredible husband, Steve and our amazing team. I pray that we honor Him in all aspects of Wonderfully Made Clothing Company.
How would you encourage parents experiencing the unknown of expecting their own wonderfully made baby?
Congratulations! Thirteen years ago my world became richer and more authentic because of Ruthie. What this world views as perfect is not God's standard of perfection. What is perfect? Perfect is my little girl who might not have learned to walk as soon as her brother and sister did, but she walked and now is an incredible swimmer. Perfect is a little girl who had to use signs to communicate before she could talk but now has an unbelievable vocabulary. You have so much joy ahead of you. I promise...everything is going to be ok!