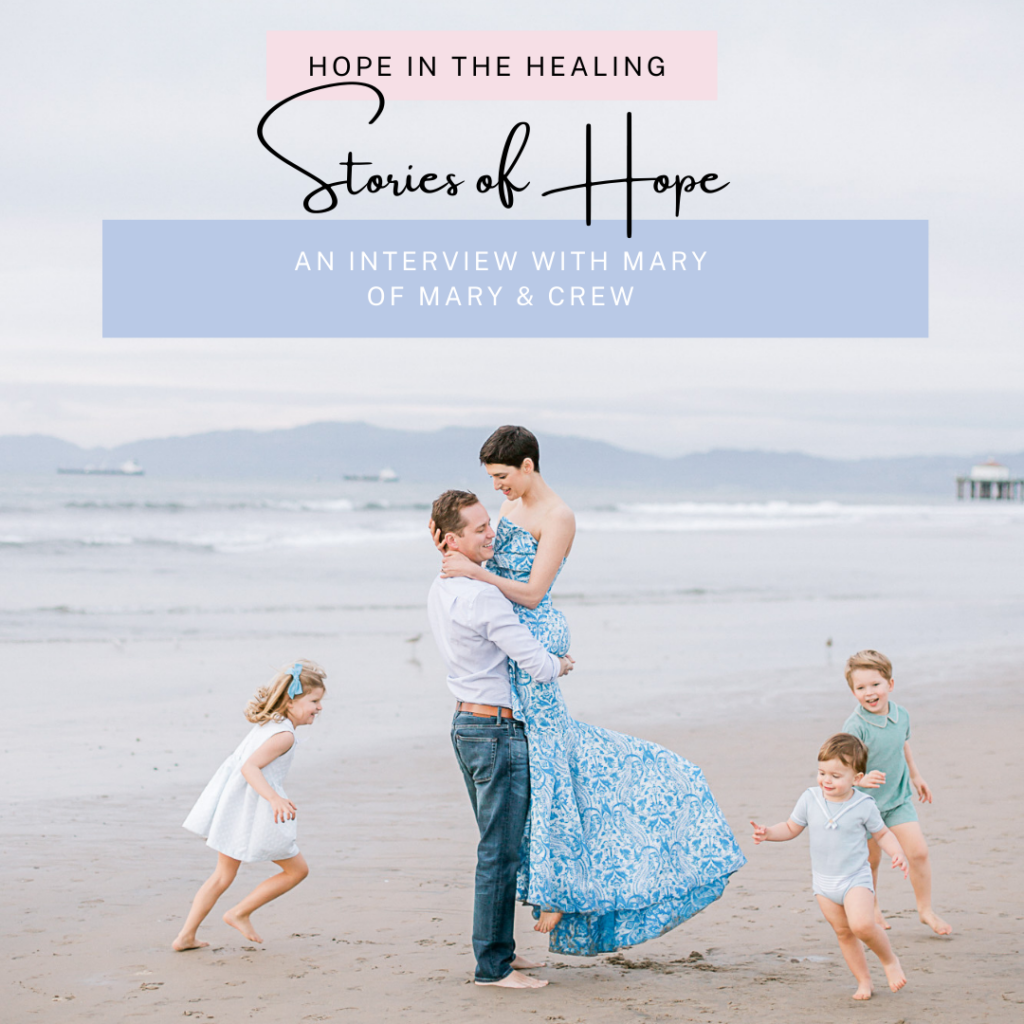 Back in January 2020, just weeks before the world seemed to fall apart, Mary of Mary & Crew was diagnosed with an aggressive type of breast cancer. In the midst of a scary diagnosis, an overwhelming pandemic, and raising three small children while receiving treatment, Mary has been a source of inspiration and positivity to so many. As soon as I decided to start the Stories of Hope series, I knew I'd invite Mary to share her story. 
This world can be a tough place and pieces of it are so broken. After the year we've had, many of us feel like WE are broken. But Mary's story inspires me to fight to see the good. To look for the extraordinary in things that are ordinary. To be grateful for small things. To take care of my body and fill it with things that will help me be healthy and strong. To fill my days with the people and things that matter, because I don't want to miss one bit of goodness in this life I've been given. And to do my best to be a consistent source of support when I know a friend is going through a hard time. 
Mary is a bright light and I know that you'll be encouraged by her strength and positivity. I'm so honored that she's allowed me to share her words with you.
Will you share a little about yourself and your family? 
My husband, Ben, and I met in college in Miami and I've since lived in New York, Washington DC and LA.  We moved to LA over 10 years ago shortly after we were married.  We absolutely love to travel and have had so many adventures before and after having children.  We have a 7 yo, 5 yo and 2 yo. I have a degree in Industrial Engineering from the U of Miami and worked in finance for 10 years before leaving the industry to stay home and raise our children.  I've since developed a love for interior design, refinishing vintage furniture and photography.  My husband is a film producer and his most recent project was a film released earlier this year called Yes Day.  Things are always exciting at our house and he always keeps me on my toes.
You were diagnosed with breast cancer in January 2020. Will you share a bit about your diagnosis? What were your initial thoughts and feelings in those early days? 
I had no history of illness in my family and felt healthy and otherwise completely fine so it was quite a shock. When you're faced with something like this there's really no other alternative than to face it head on, and that's what we did.  We built an excellent team of doctors and I'm so thankful for their support.  I'm grateful that I was diagnosed before covid hit as I can't imagine going through all of that without having someone by your side.  I remember meeting with my surgeon in April and was making serious decisions about my surgery while having my husband on the phone.  They wouldn't even let him in the waiting room.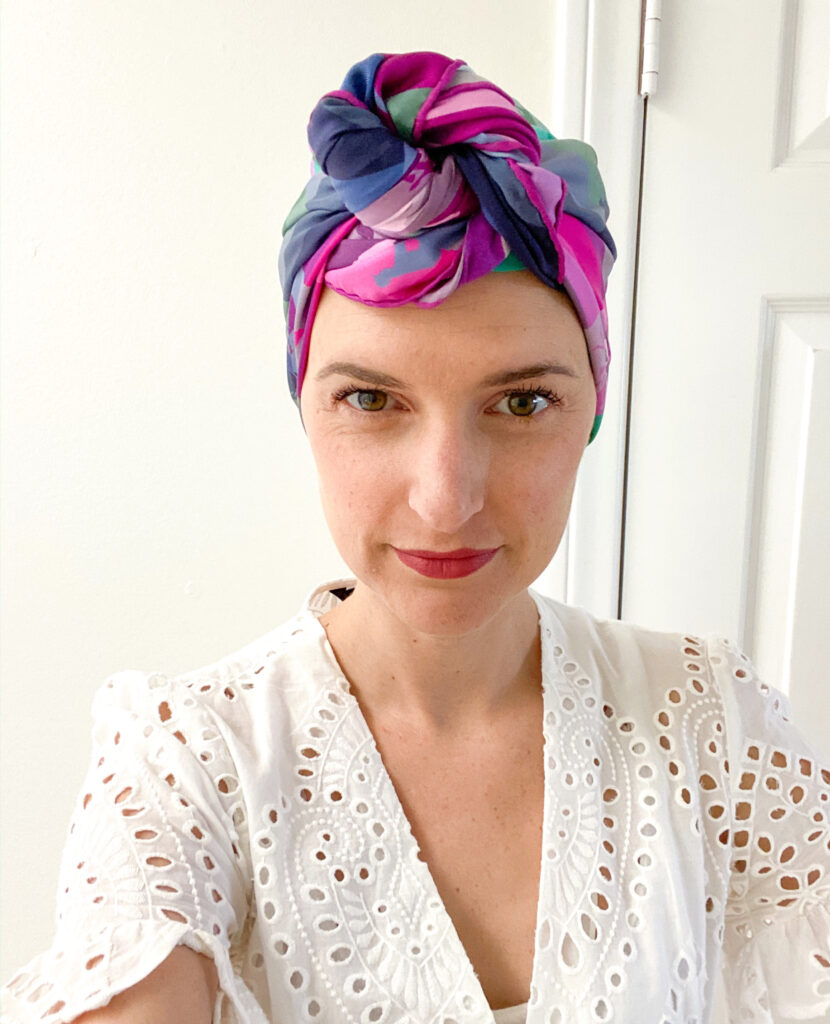 You have three young children. How did you and your husband navigate walking through this season with them?
This was really hard at the beginning but Ben and I came up with a narrative that we felt comfortable sharing with them.  We explained to the older two that I had a cold of sorts and that I needed to take medicine. The medicine would make my hair fall out but that meant the drugs were working.  We explained that this wasn't a cold that they could catch.  Things got a little more confusing for them once covid was thrown into the mix because they knew that people were getting sick and it was confusing differentiating what I was dealing with and what the world was facing.  We wanted to maintain our children's innocence and because of their young age we thought the less information the better.  Some day we will share with them what we went through but for now I don't want them to worry about it.
You were diagnosed just before COVID really took off in the US and will finish treatment just as the numbers are improving. What has it been like to receive cancer treatment during a global pandemic? Do you think it made things harder in some ways and easier in other ways? 
I joke that there's no better and no worse time to go through treatment than during a global pandemic.  The world literally paused while our lives were on hold and it feels very surreal.  On the other hand, it was one other thing to tackle mentally... worrying about getting covid while having a suppressed immune system, not having a partner or friend with you during treatment or doctor appointments, my husband dropping me off and picking me up at the curb for my surgery, not feeling comfortable seeing friends for fear that someone could get sick, getting covid and having it delay my treatments.  I had the option to choose between a lumpectomy & mastectomy and the process was significantly altered because of the pandemic.  The hospital was not doing "elective" procedures at the time so if I chose to have a mastectomy, I would not have had a plastic surgeon in the room.. it would have been a procedure for later.  I ultimately chose to have a lumpectomy for a variety of reasons and my surgeon had to do it at an outpatient office as opposed to the hospital because of the pandemic.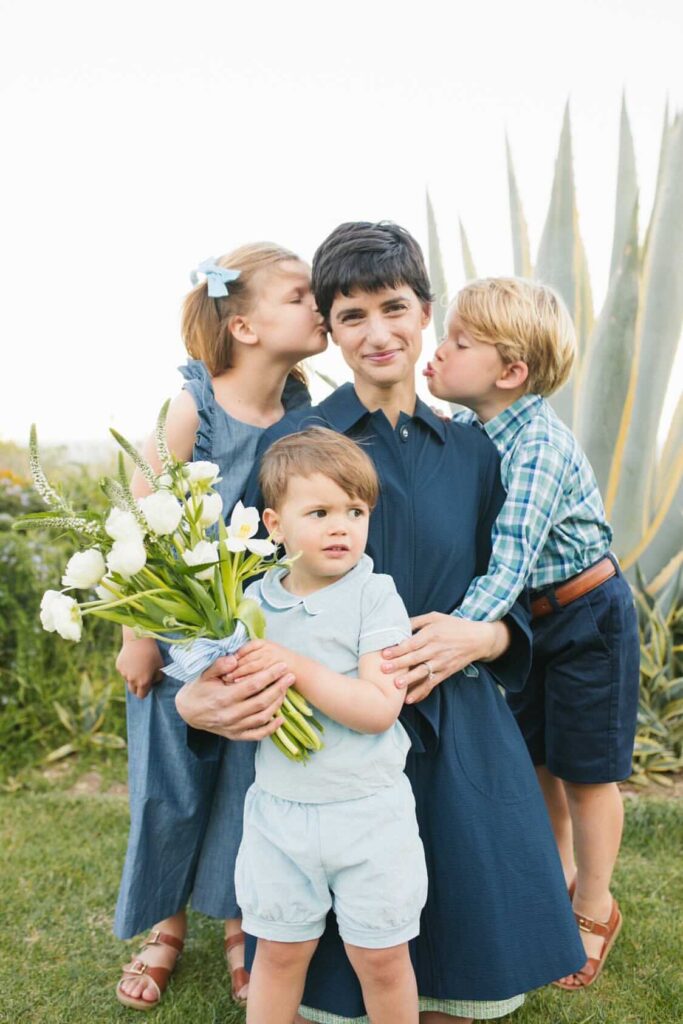 Do you feel like your experience has given you a new perspective on life? Even though you wouldn't have chosen this, can you see ways that you've been changed for the better?
Yes, absolutely.  I'm so grateful for every day, for my children, for simple chores and tasks.  I notice things I've never noticed before and see little beautiful details in the every day.  It's quite magical really. I'm certainly more humble & have a deep appreciation for people (and their families) who face health crisis, long term & short term.  I also feel much more comfortable taking risks now and putting things into perspective.  Your priorities shift and the little things that used to bother you just don't matter anymore.
How would you encourage someone who has recently received a cancer diagnosis?
Build the best team of doctors available to you, educate yourself on treatments available, clinical trials, holistic healing, nutrition, exercise.  Give yourself grace and support your body as well as possible with sleep, exercise, food.  There will be good days and there will be bad days but trust the process.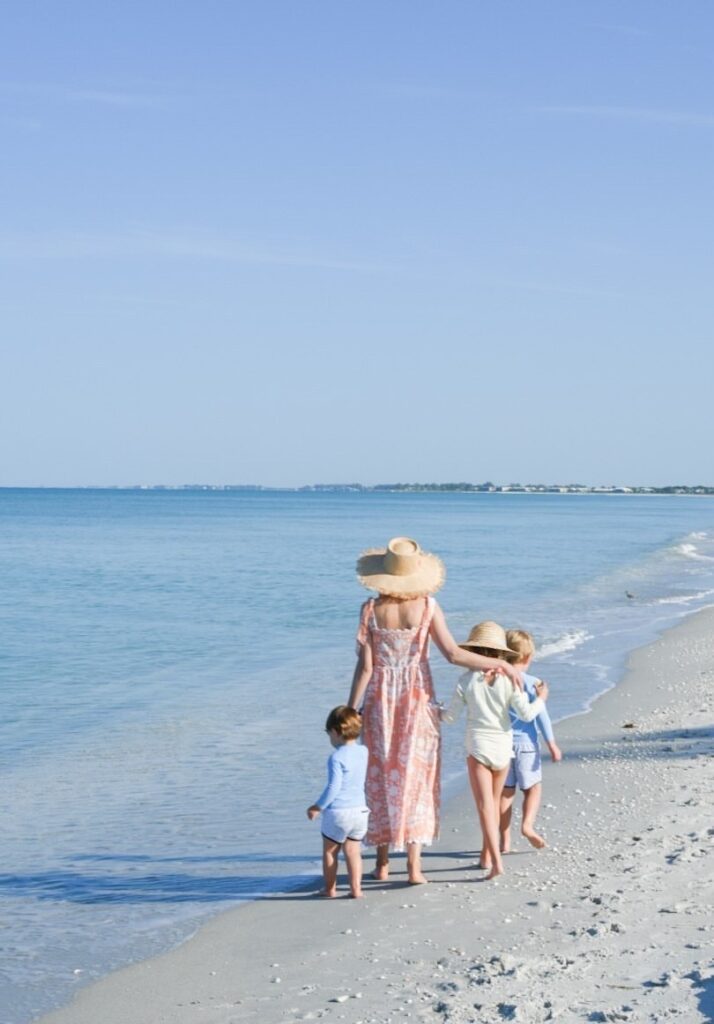 What are some practical ways that friends and family can support a loved one going through a difficult time with her health?
Organizing meal trains.. I found it helpful to set parameters for diet so I felt comfortable eating what was delivered and there were healthy options for the entire family.  Friends stepping in with child care to help when you have to go to doctors appointments and give you a break on the harder days so you can take a nap or just rest.  Keeping in touch and understanding where you are in the process, when you have appointments coming up, infusions etc.. its just nice to talk to someone who might understand where you're at.  Ask what you can do to help.
Where do you find hope?
My children, my husband, my doctors, science, others who have been through something similar... which is why I decided to share my story so that someone else can find hope as well.  Medicine has come so far in the last several years, one of the drugs I'm taking was only just recently approved and the other was through a clinical trial.