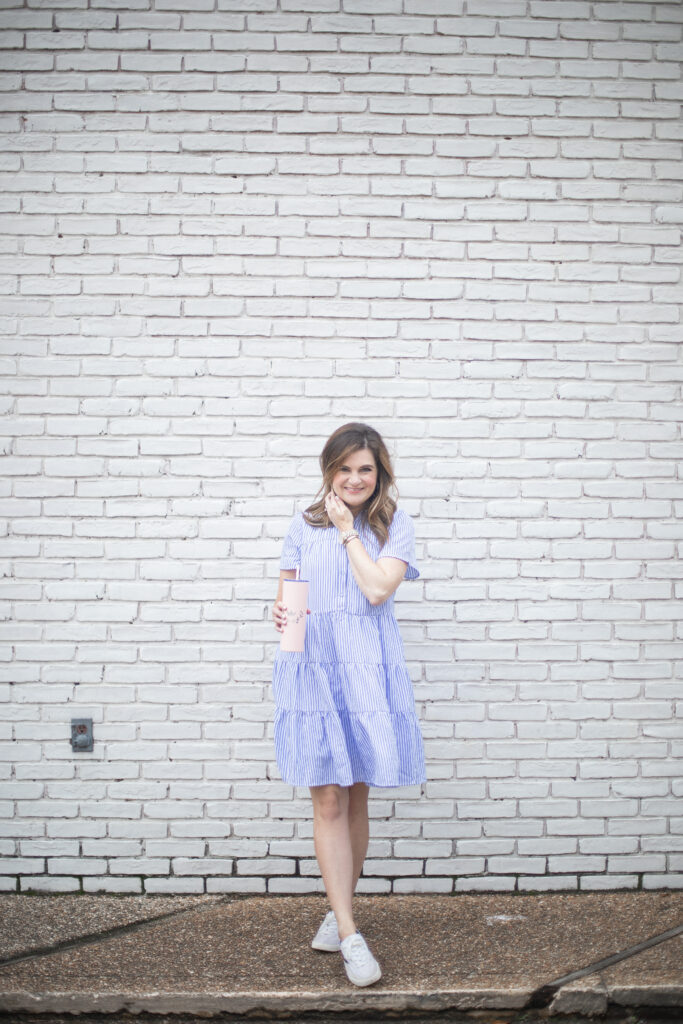 I was trying on shorts from summer 2019 this weekend (because who knows what I wore during summer 2020) and it dawned on me-I WILL NOT spend this summer uncomfortable in too small clothes. I CANNOT be squeezed. I won't do it and I mean it. I declared to myself that this is the summer of the dress, because I would 10/10 rather be over dressed than uncomfortable. 
We've been through quite a bit over the last year. When our circumstances change it's normal for our bodies to change as well. And as we are slowly able to do the things and see the people we never even knew we took for granted, we can't let our joy be spoiled by worrying about how we look in uncomfortable clothes. 
It's time to be kind to the bodies that carried us through so much. Hopefully, what we gained in pounds we gained much more in wisdom, compassion, and gratitude. And that all counts for a lot more than a smaller pants size. 
So please, wear what makes you feel good, whatever that may be. You're worthy of this kindness to yourself. 
I've included a few dresses that I think are pretty and practical. I have some of these and a couple more are on their way to me. But you can also just wear what you already have. If you're like me, you've had the good sense to own a few things shaped like a delightful bag for a long time now 🙂