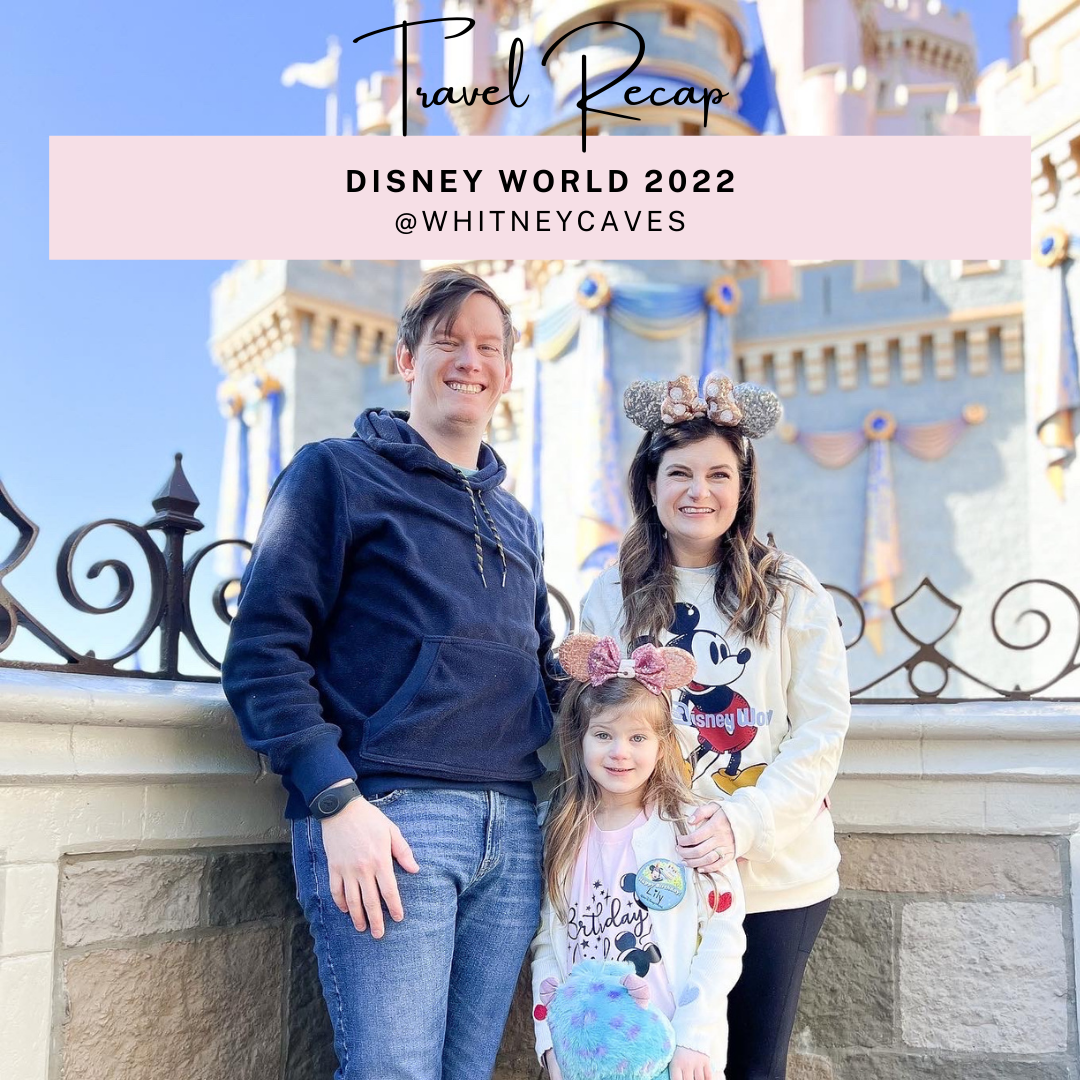 Back in April of 2021 we decided to take Lily to Disney World for her 5th birthday. The anticipation of the trip gave us something to look forward to during many hard days, but it was honestly even better than we what we had imagined. 
Being able to travel at all is a privilege and we don't take this trip or the memories we made for granted. I never thought I'd say this, but I want to get back to see Mickey again ASAP!
I haven't worked with a travel agent in the past, but Mary Helen Law went above and beyond to make this trip easy and extra special. Keep reading to learn about some of the things she did to make our time at Disney extra magical!
*This trip was not sponsored in any way nor did we receive any media rates. I assure you the Caves family paid for this adventure ourselves and that all opinions are our own 🙂
Where We Stayed-Disney's Caribbean Beach Resort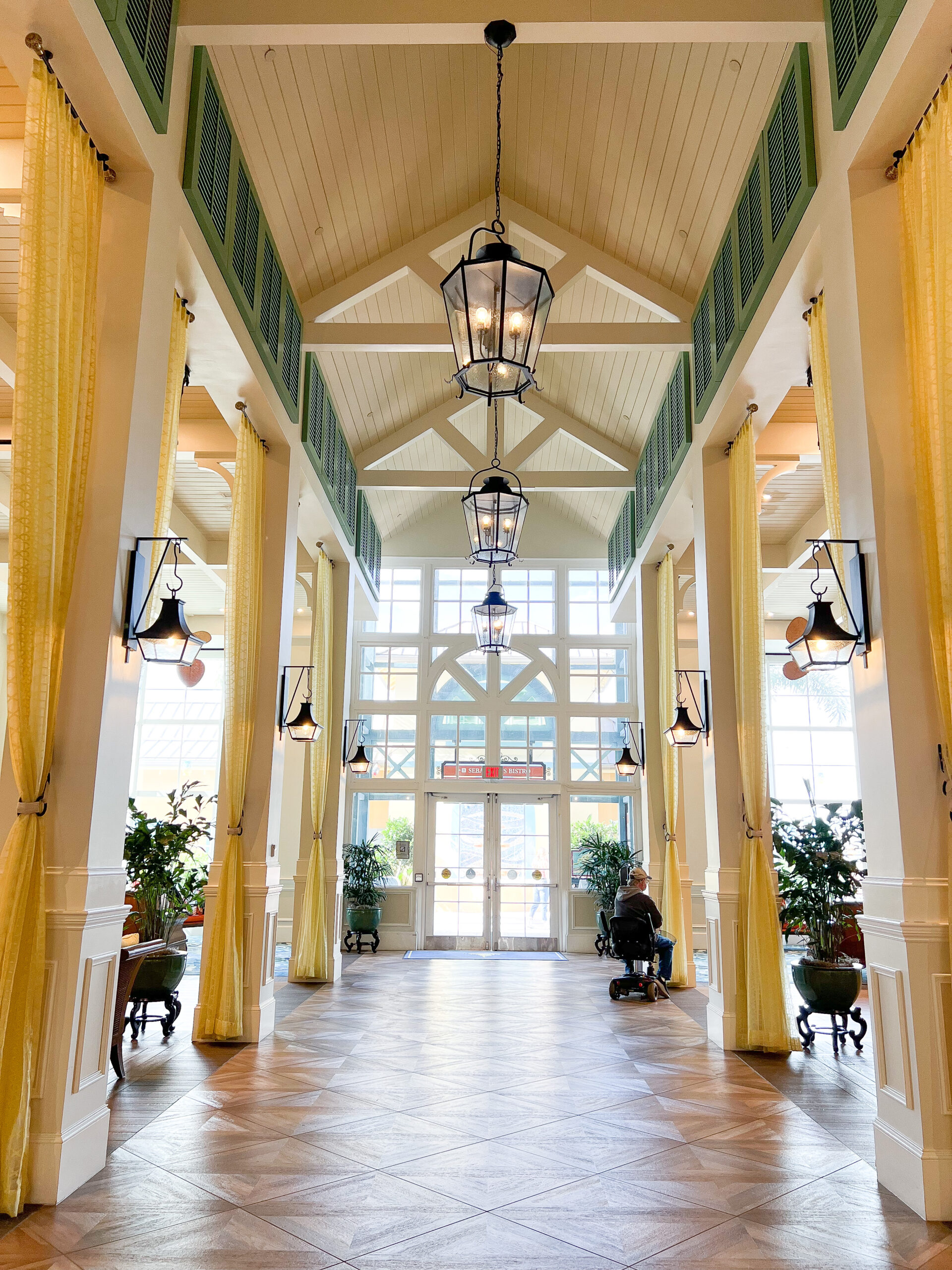 Before this trip I had never stayed at a Disney property that wasn't a value resort. I wondered if the convenience and amenities of a moderate resort  would be worth the additional cost and the answer is a big YES. 
Mary Helen helped us settle on Disney's Caribbean Beach Resort due to it's access to the skyliner and we couldn't have been more pleased with this property.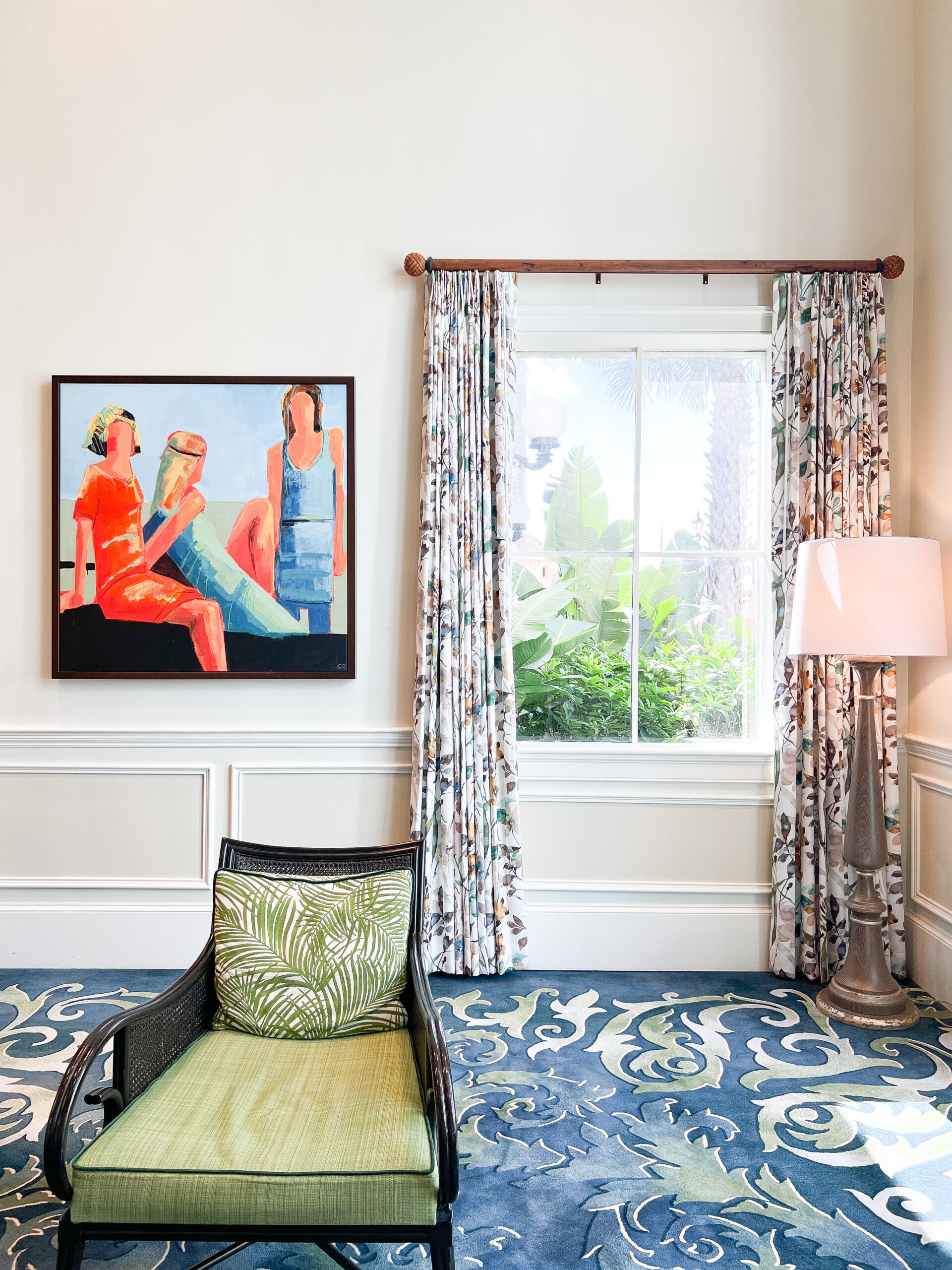 Our car from the airport dropped us off right at the front entrance and a truly friendly, helpful staff was waiting there to greet us. The staff was exceptionally kind to the birthday girl, which I thought was so nice. Our stroller that we'd rented from Kingdom Strollers was right outside waiting for us, as was our grocery order that we'd placed the night before. The staff helped us load everything up and our room was a short five minute walk from the front entrance of the resort. Will used remote check in on the way to the resort, so our magic bands let us right into our room.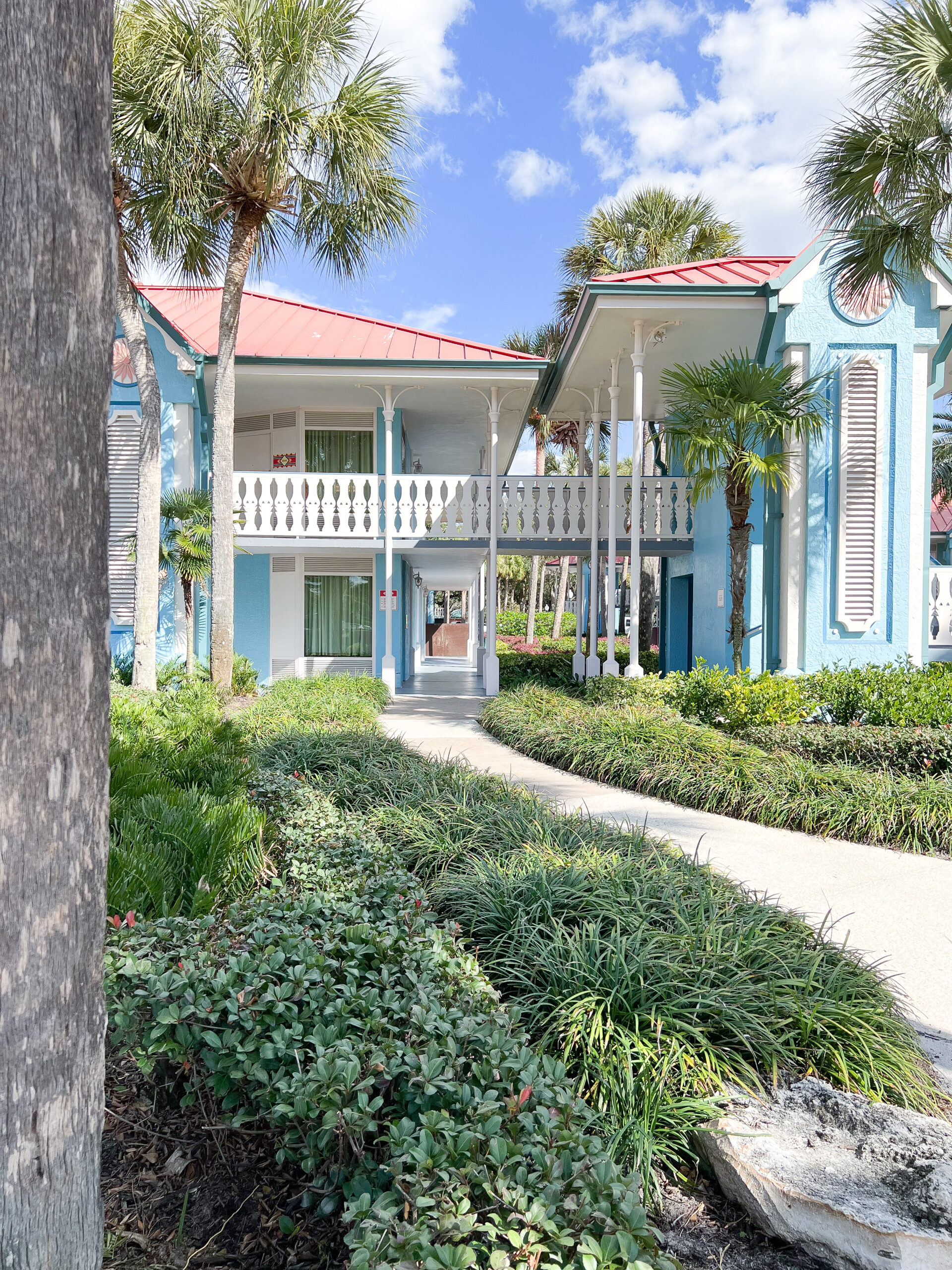 Mary Helen chose this room in the Martinique area for us and it really must be the most convenient spot on the whole property. We were a short 5 minute walk from the main entrance and restaurants. The bus stops to Magic Kingdom and Animal Kingdom were just a few steps further. Caribbean Beach has it's own skyliner station, but the skyliner station at the beautiful Riviera resort was even closer for us. 
I cannot stress how much easier travel to and from the parks was than my experiences in the past. The food is reasonably good (I would compare it to Newks or McAllisters status--there was actually a turkey sandwich I really liked and ate three times) and there is a nice pool and a few playgrounds. We really enjoyed Caribbean Beach and would highly recommend it as a moderately priced option! 
What We Did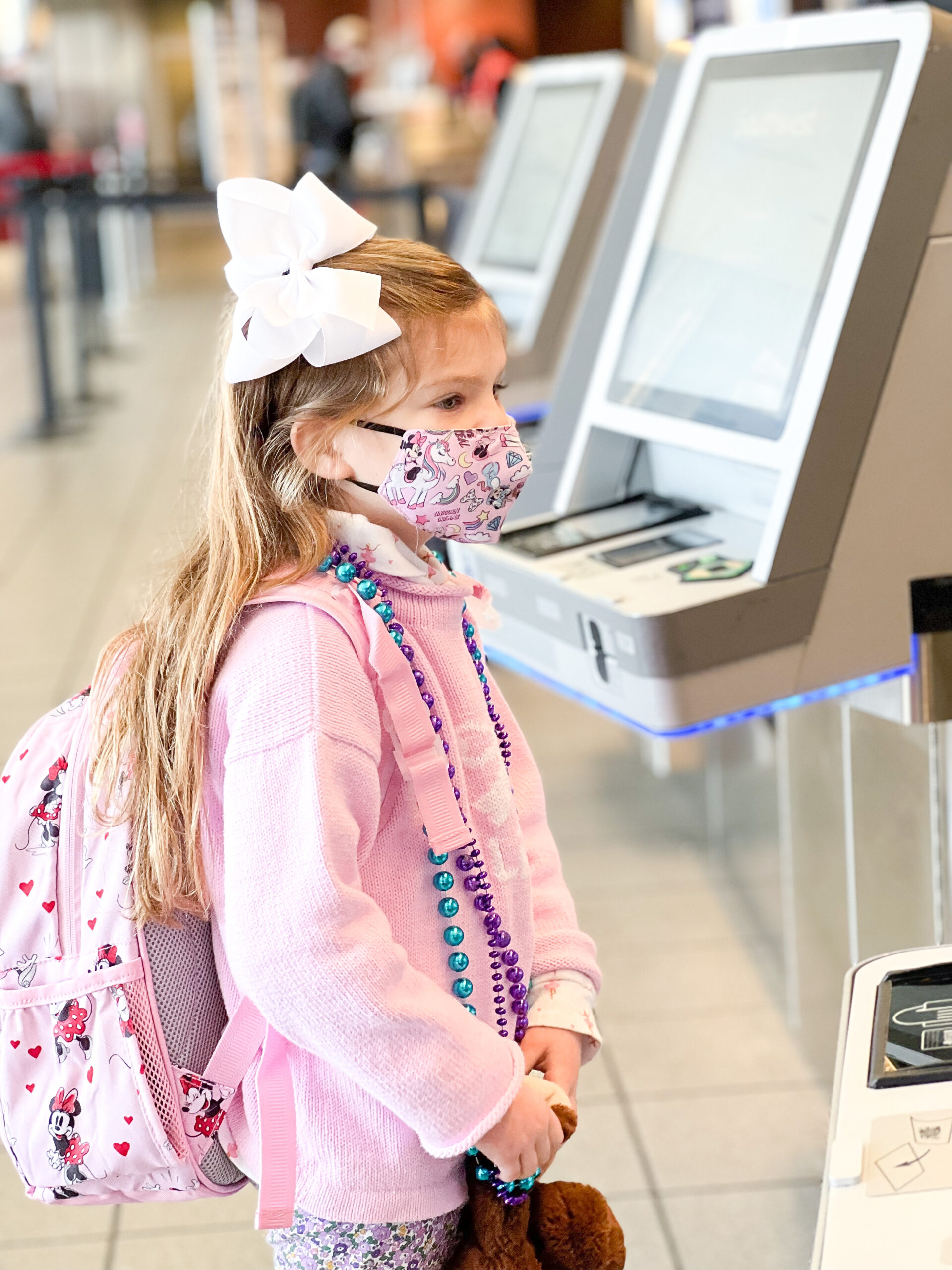 Saturday
Southwest now has a direct flight from Jackson to Orlando and it's very reasonably priced. This is the first time I've flown to Disney and the ease of this 1 hr 17 min flight set the tone for the whole trip. It was just so wonderful to arrive and not already be exhausted from a 12 drive and hotel stay! I would certainly recommend this to anyone traveling from my area.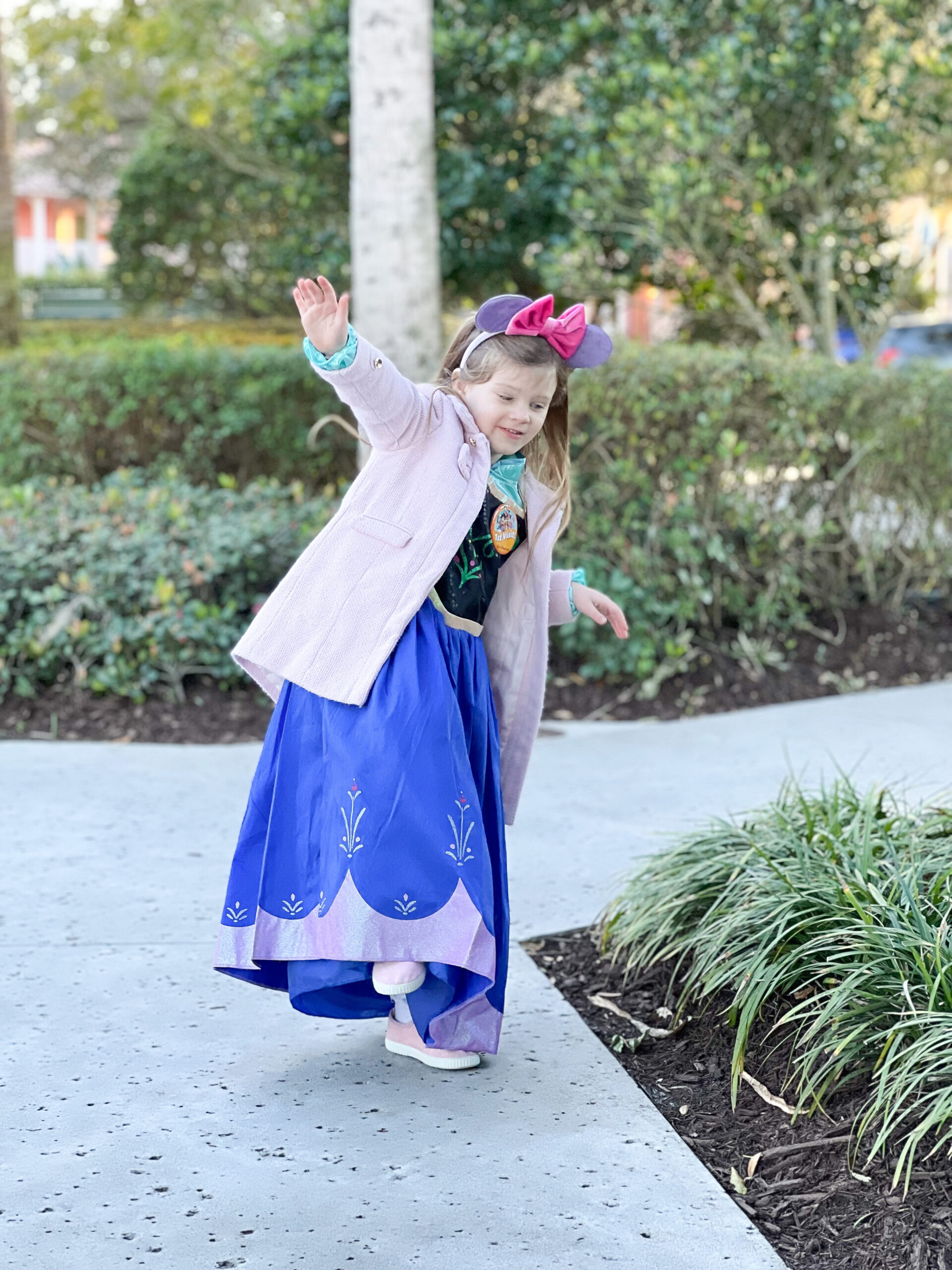 After a quick check in and rest time we got dressed in our princess gear and headed to Magic Kingdom, where we walked into the entrance to find a full out welcome committee waiting for us.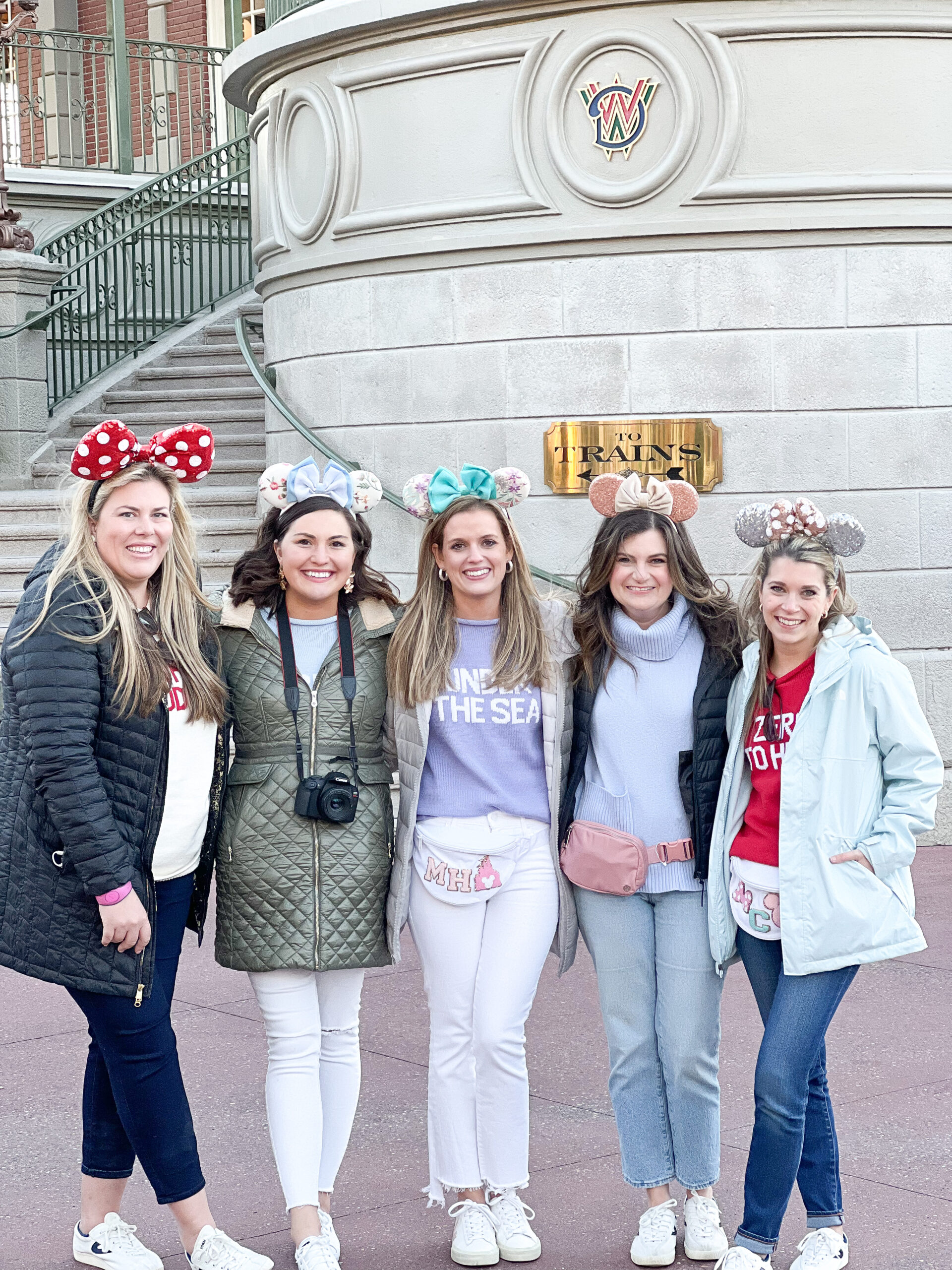 Just by chance, our trip overlapped with a just for fun/work trip that Mary Helen, Courtney, McKenzie, and Grace were taking. It meant so much to me to finally meet these ladies who have been such a support to me over the last couple of years. Internet friendships are a strange thing to describe, but they've been such a blessing in my life.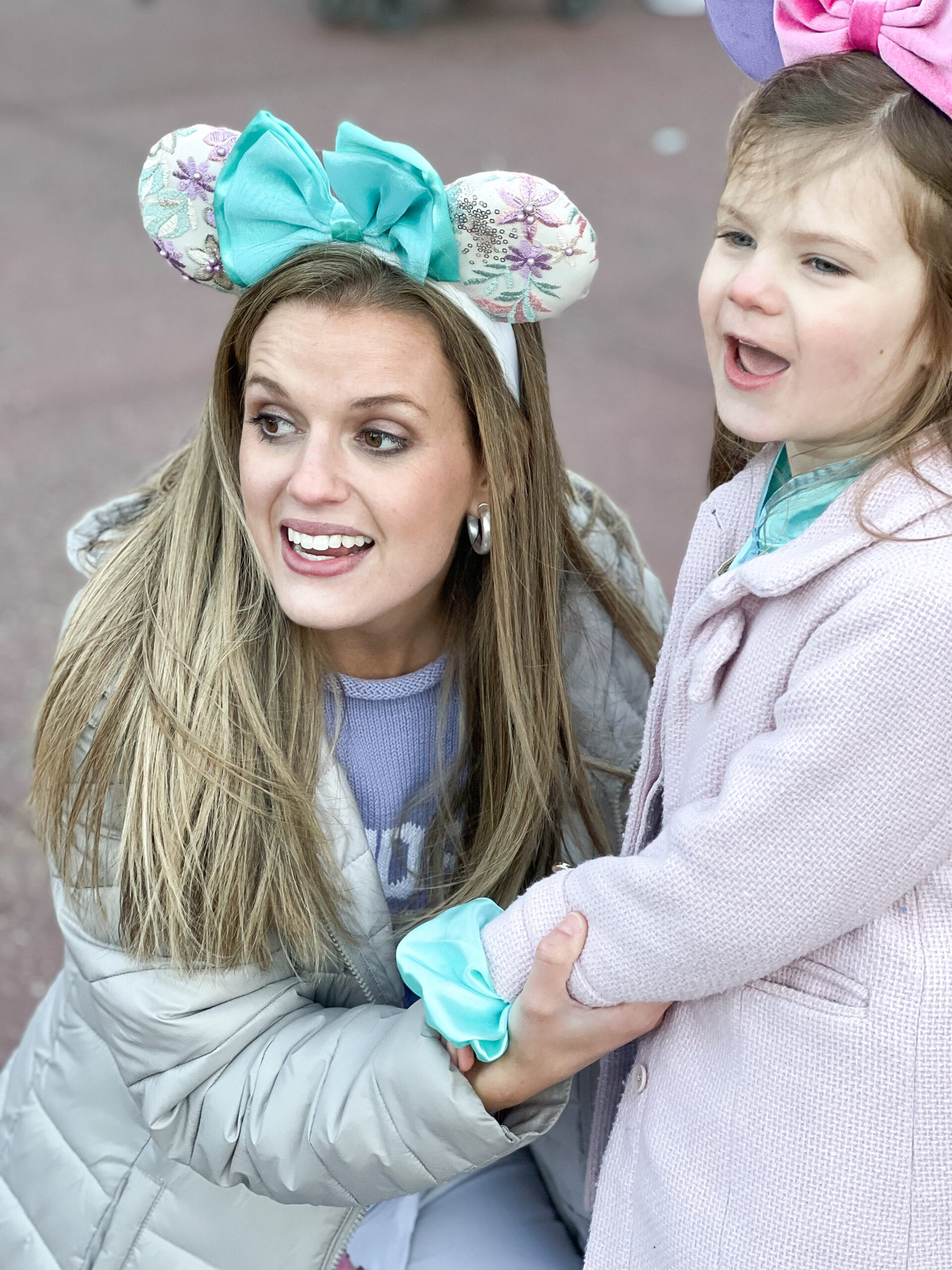 I might have cried a little when we departed, because the last couple of years have been hard but there have also been plenty of unexpected blessings.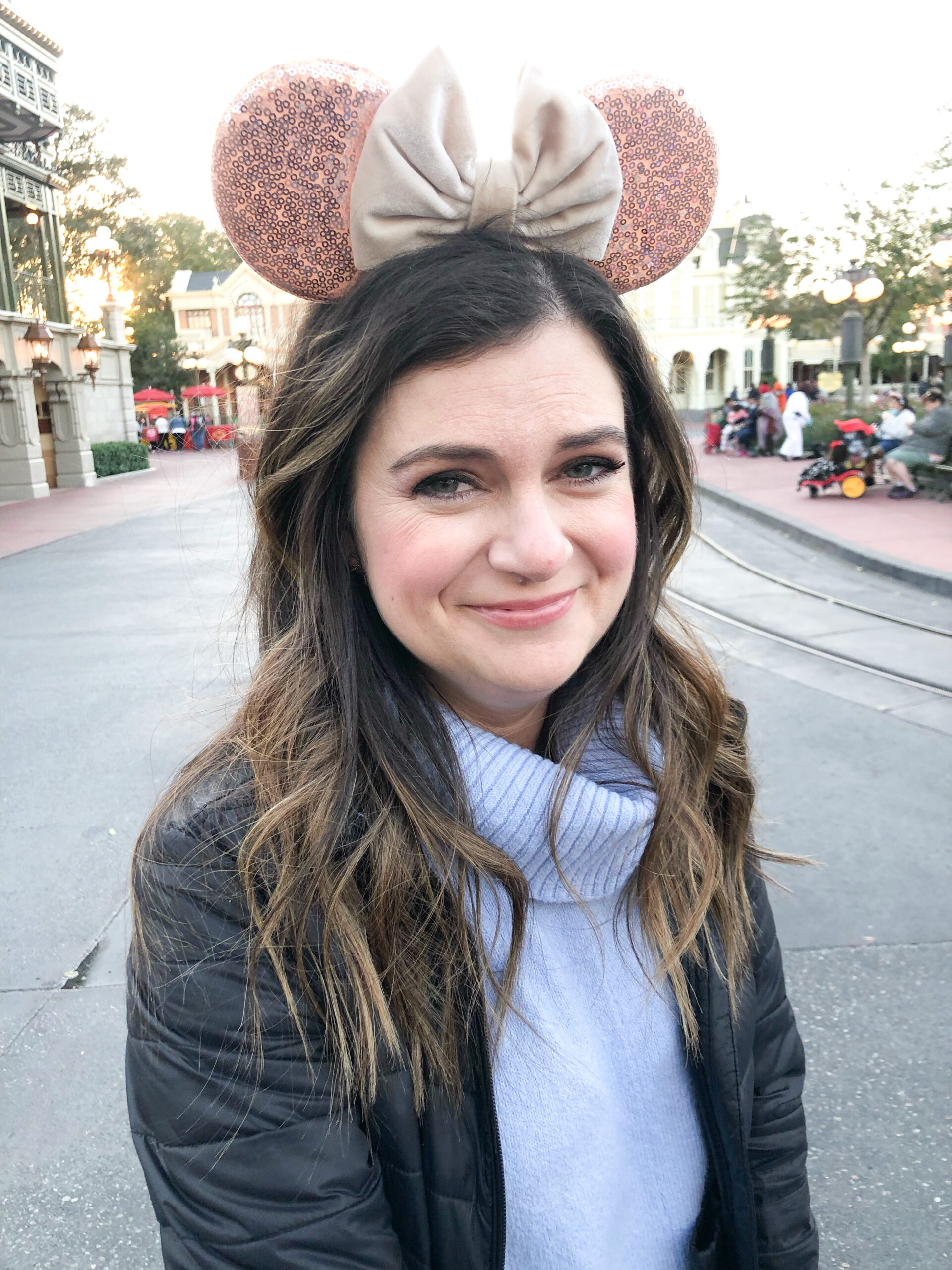 We headed to dinner at Cinderella's Royal Table and I was excited because I had never been! Mary Helen got this reservation for us (instead of me having to wake up at 4:30 am to try to get it myself a million times) and it was a great way to start the trip. It was so neat to be inside the castle, Cinderella was really sweet, and the food was great.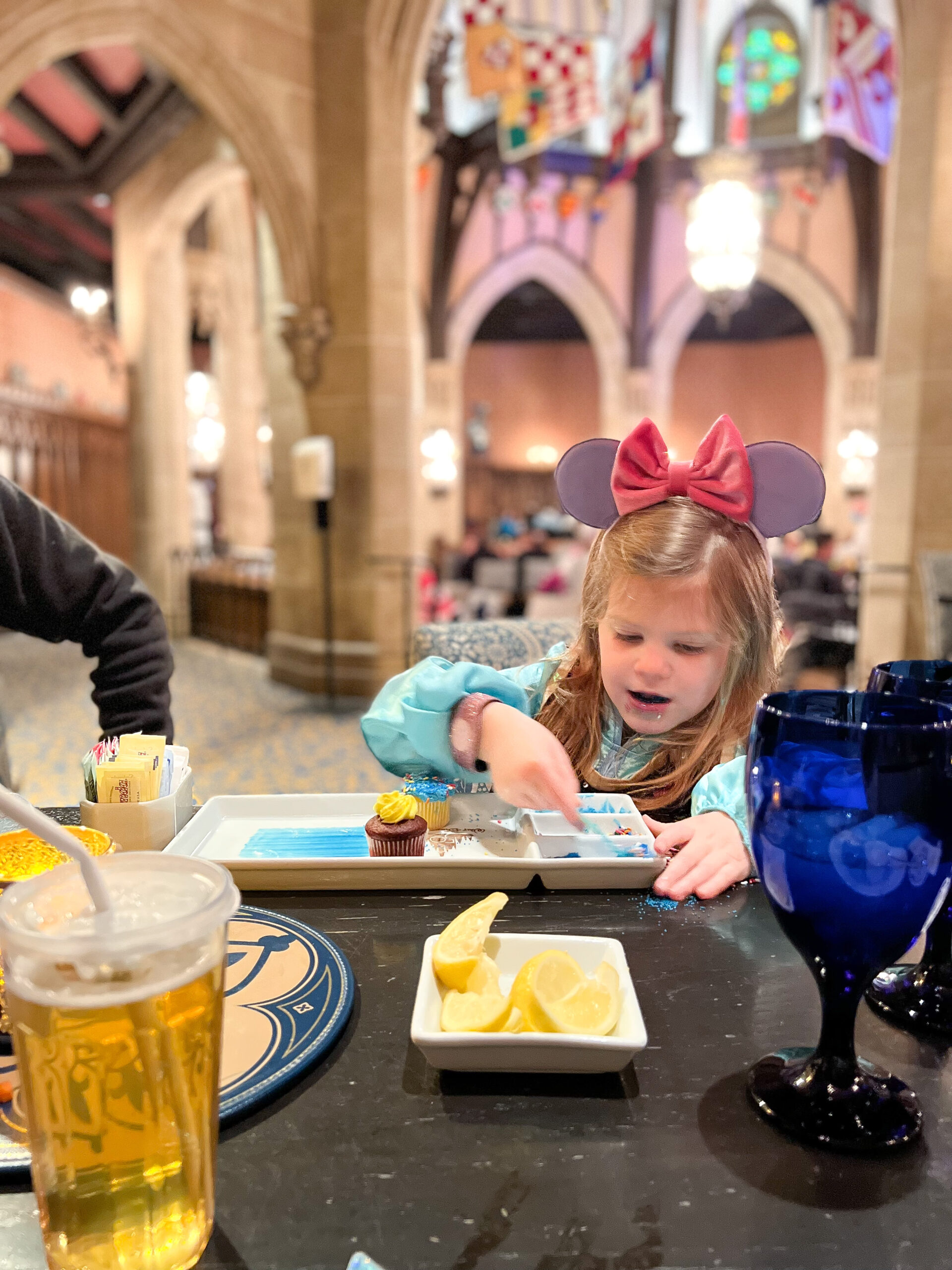 After dinner we rode several rides, including Lily's favorite Big Thunder Mountain Railroad (I wish everyone in the world could ride a roller coaster beside Lily) and headed back to the resort. 
Sunday
On Sunday we woke the birthday girl up and headed off for a day of fun at Magic Kingdom! Lily LOVED the rides and was tall enough to ride everything. The crowds were very low, so we were able to move at a relaxed pace but still ride plenty of rides. As per Mary Helen's recommendation, we pre-ordered a counter service meal at Pecos Bill's for lunch and it was ready shortly after we arrived. We rode a few more rides and headed back to the resort for a rest.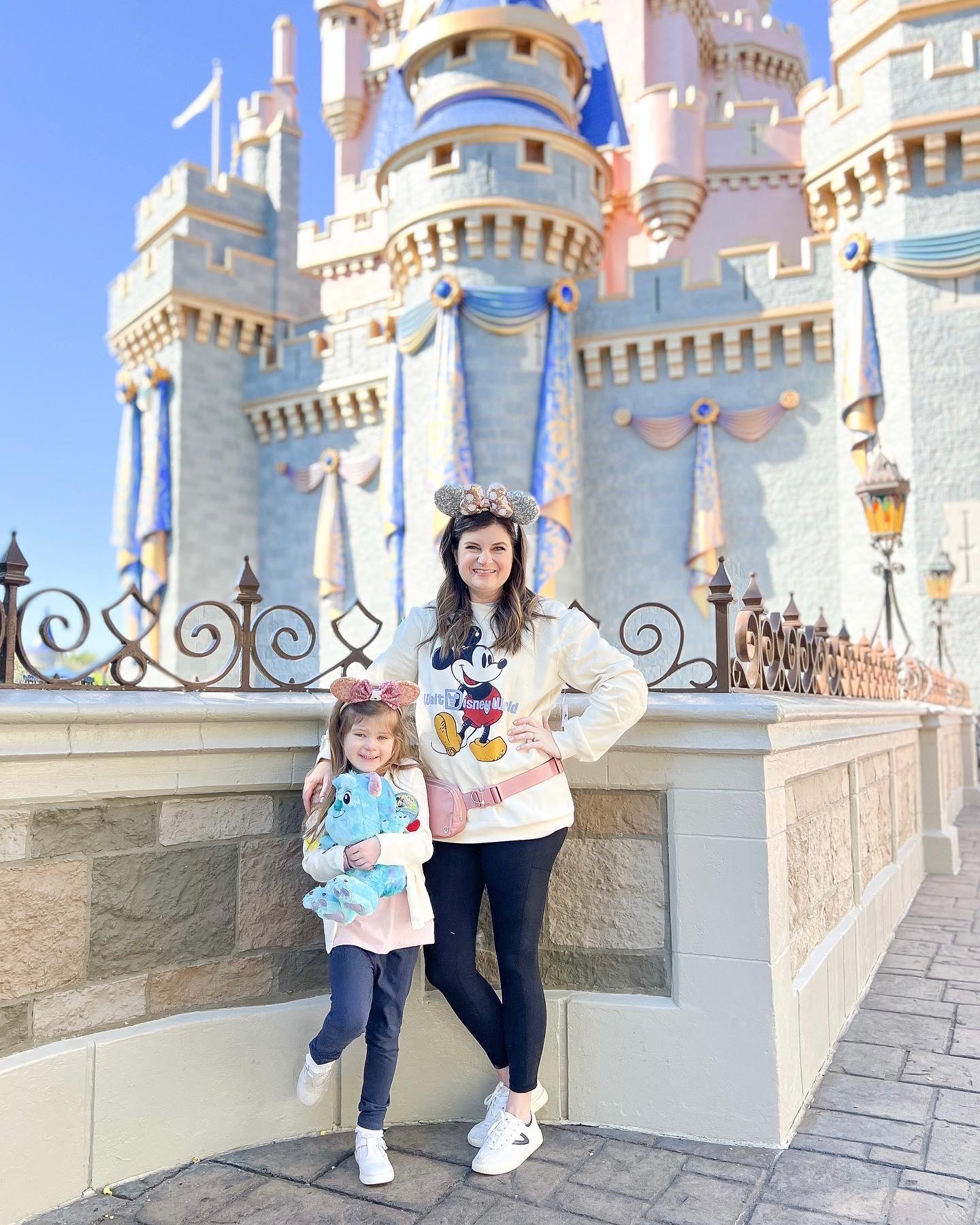 For Lily's birthday dinner, Mary Helen made us a reservation at Be Our Guest. It was very fun and I'd recommend going, but it was much more crowded than Cinderella's Royal Table. I think I'd pick CRT over BOG if I were choosing between the two!
Monday
Monday was so beautiful and the perfect day for a visit to Epcot. We headed over to the Riviera to get on the skyliner, which is a little bit like a ride in itself. The line was super short and we made it to Epcot quickly. 
Lily was old enough to enjoy visiting the countries, but she especially loved the Soarin ride and I especially enjoyed The Land ride (when they mentioned backyard gardeners I felt led to exclaim "LILY!!! THAT'S US!!!). 
Mary Helen made us a lunch reservation at Via Napoli. Lily loved her spaghetti and I loved our prosciutto, cantaloupe, and arugula pizza. Will had a good attitude about the pizza, but decided he actually really liked it in the end.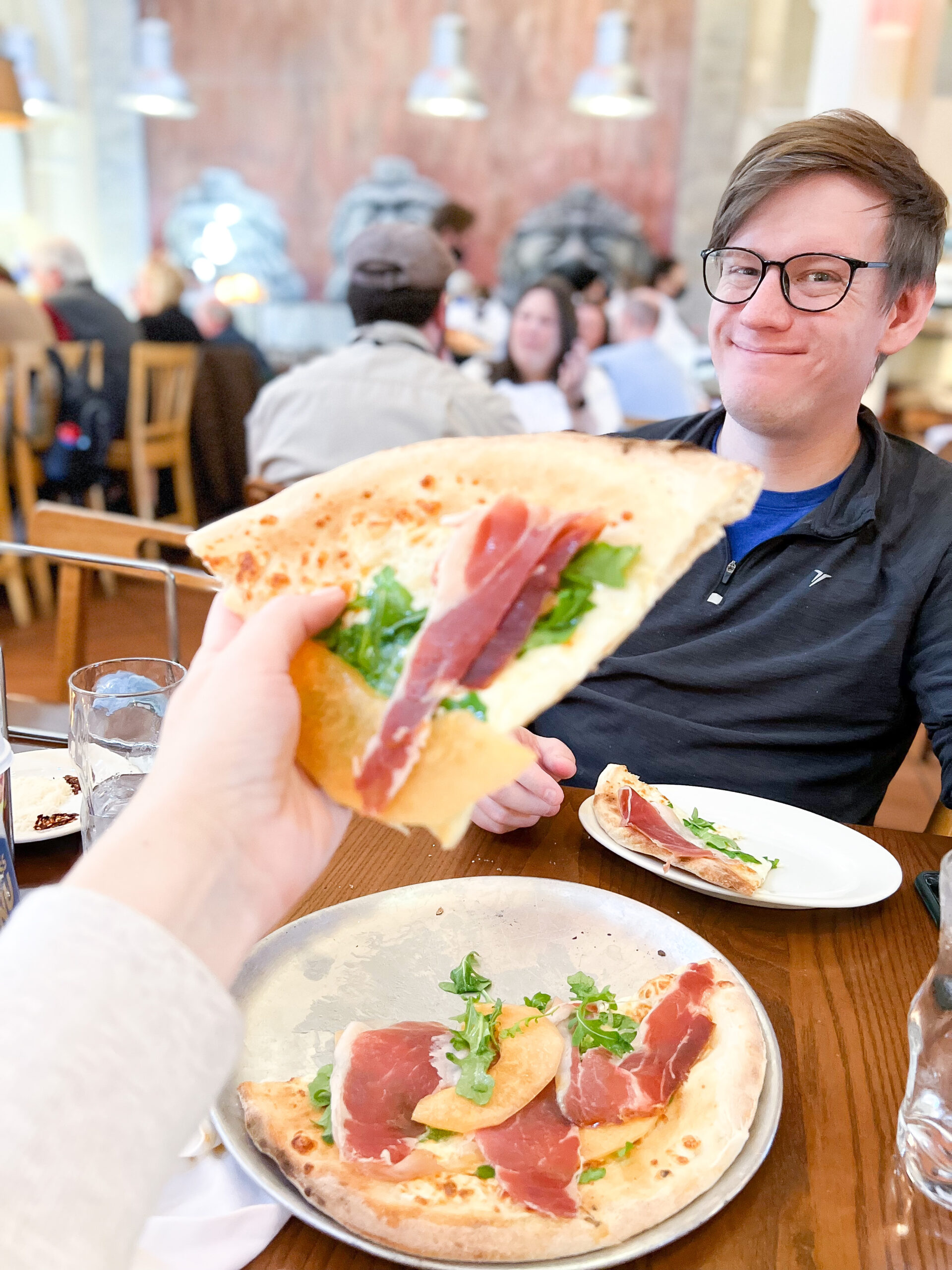 We did some more exploring and had a special Belle sighting before heading back for a rest.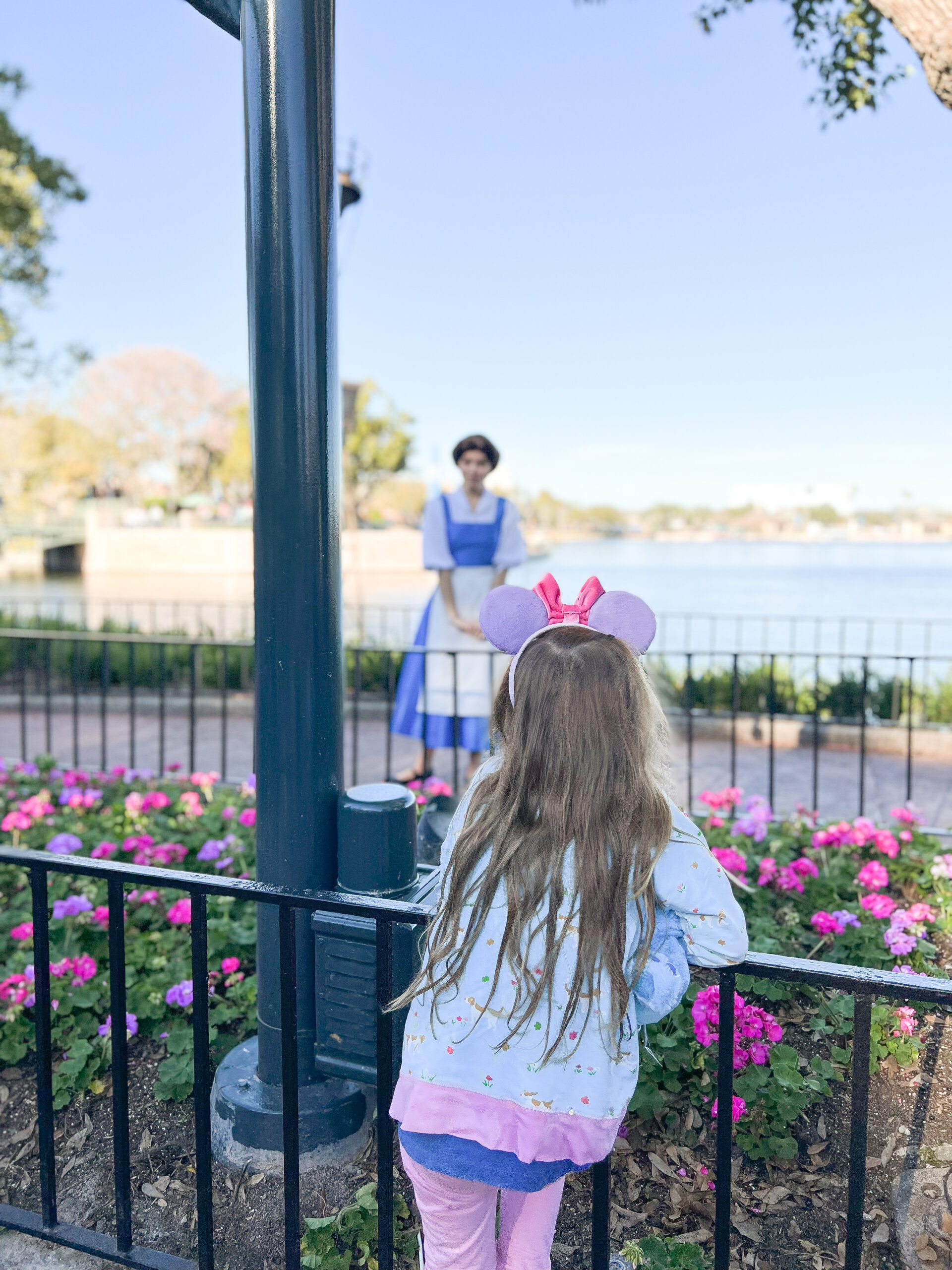 After our rest time, we headed back to Epcot for more exploring and a really good counter service meal in Japan. The genie plus/lightning lane situation is baffling (more on this later), but somehow we managed to get in a very short line for the Ratatouille ride during the fireworks. I'm glad we did, because Lily's been talking about it ever since. 
Tuesday
As I mentioned, the genie plus situation is tough (but you might as well not even go without it). It's still new, full of glitches, and not at all user friendly. Will watched tons of videos on using it before our trip and Mary Helen helped us as well, but the glitches in the system really messed up our plans on Wednesday. But we gathered our good attitudes and headed for the skyliner!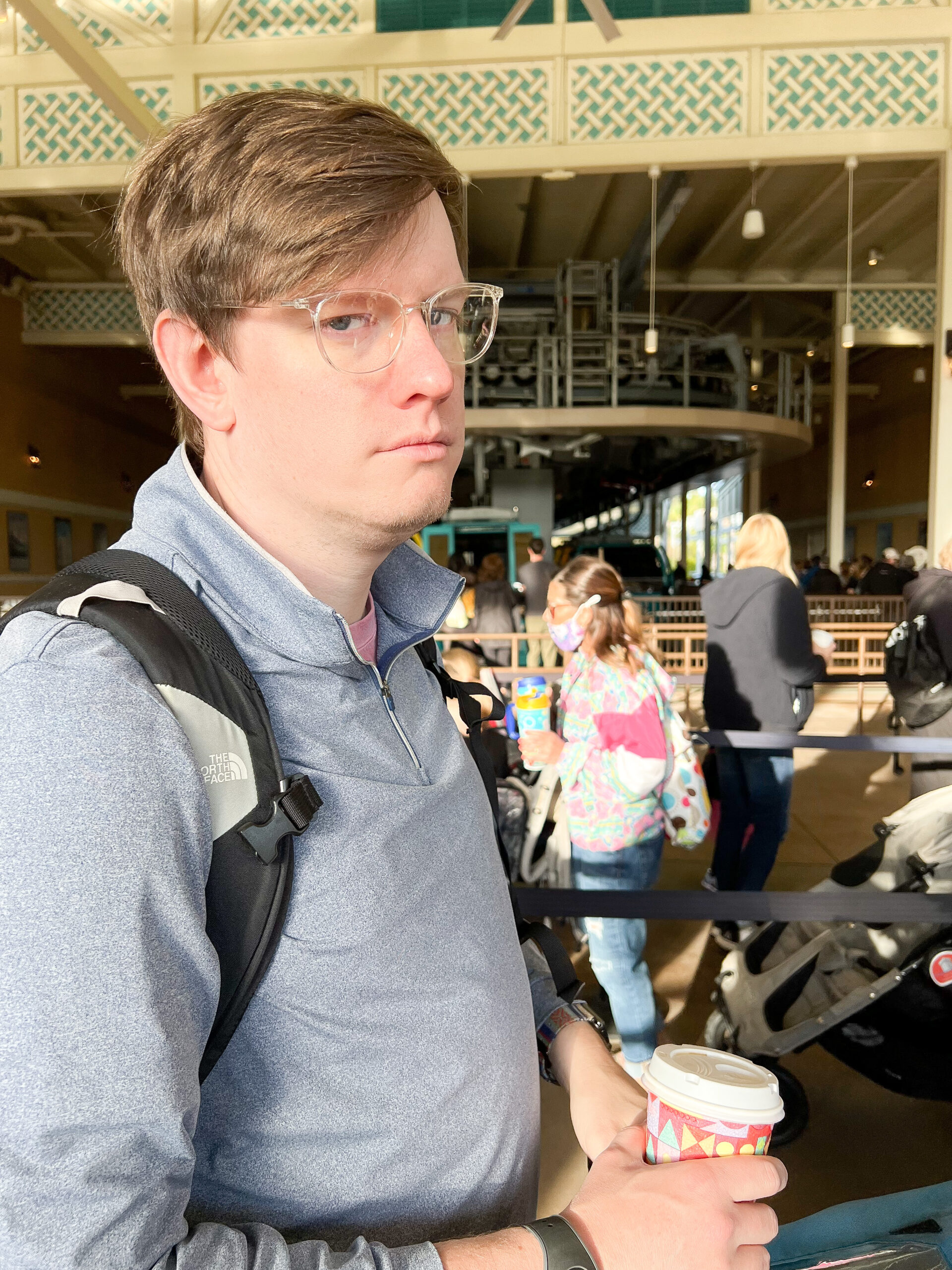 This was Will a few minutes before he gathered his good attitude:)
We were able to hop on Slinky Dog without too long of a wait at all. Again, there is no better roller coaster parter in all the land than Lily Caves.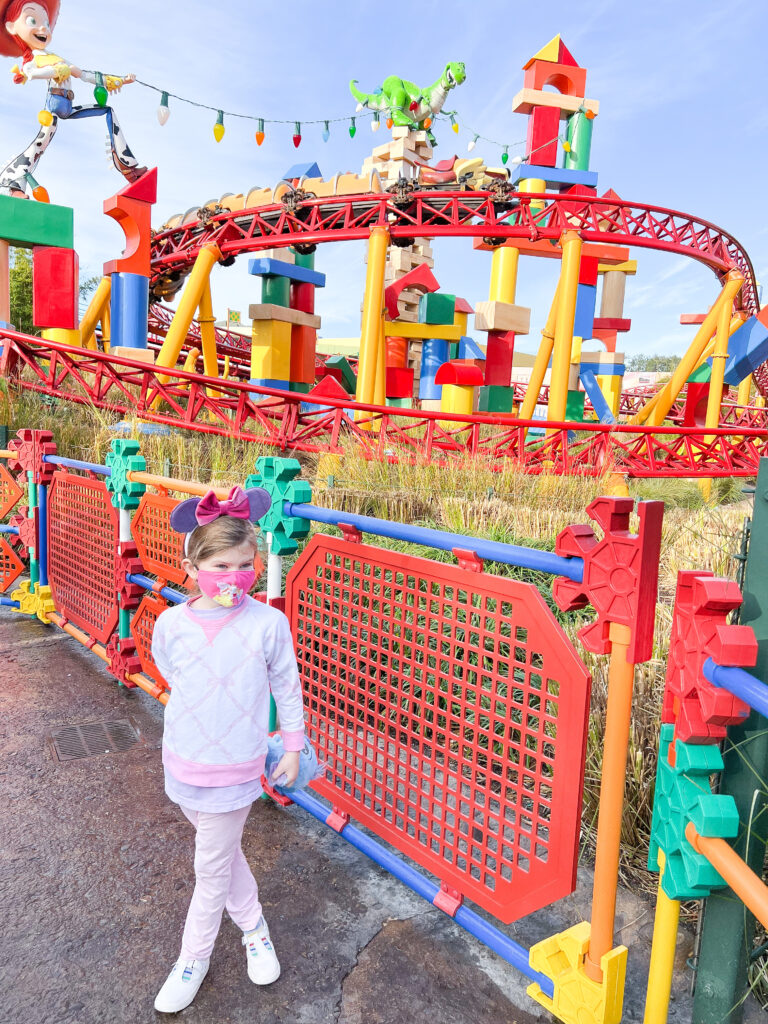 We're not complainers, but we decided to ask a cast member about some of the problems we'd had on the app that morning. This angel of a girl was SO kind and immediately gave us an anytime pass to Rise of the Resistance, which is exactly as cool as everyone says it is. The customer service at Disney truly can't be beat!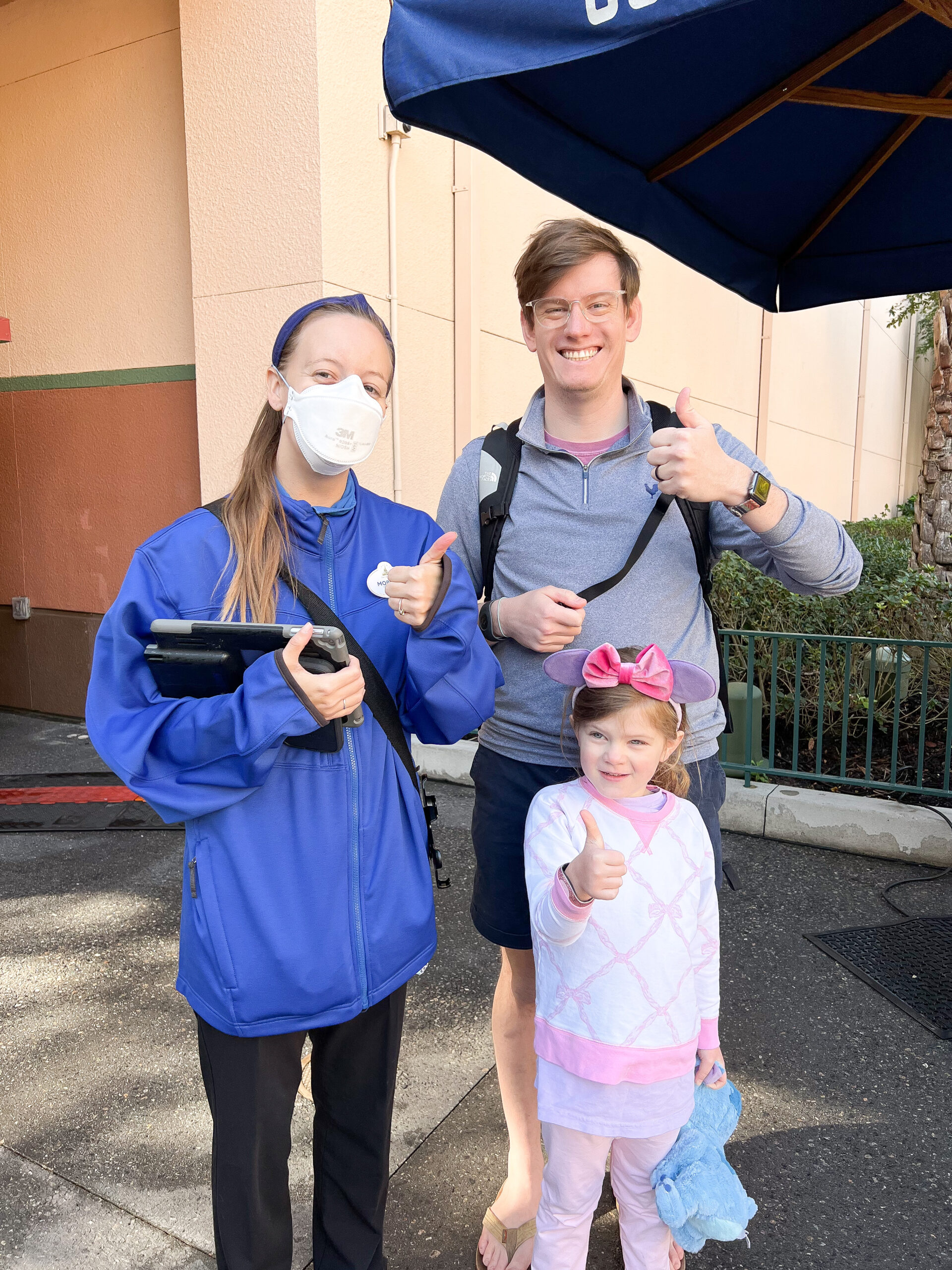 After lunch this day I headed back to the resort for a little time alone while Will and Lily rode one more thing. Some of you may have seen on Instagram that I chose to fly to Orlando with a personal four cup coffee pot and I have absolutely no regrets. Our room only had a keurig, and while I'm so happy for you if you love a keurig, I cannot drink that coffee water! Starting my days slowly and calmly with a cup of coffee is a major form of self care for me and I was so happy to have my little coffee pot.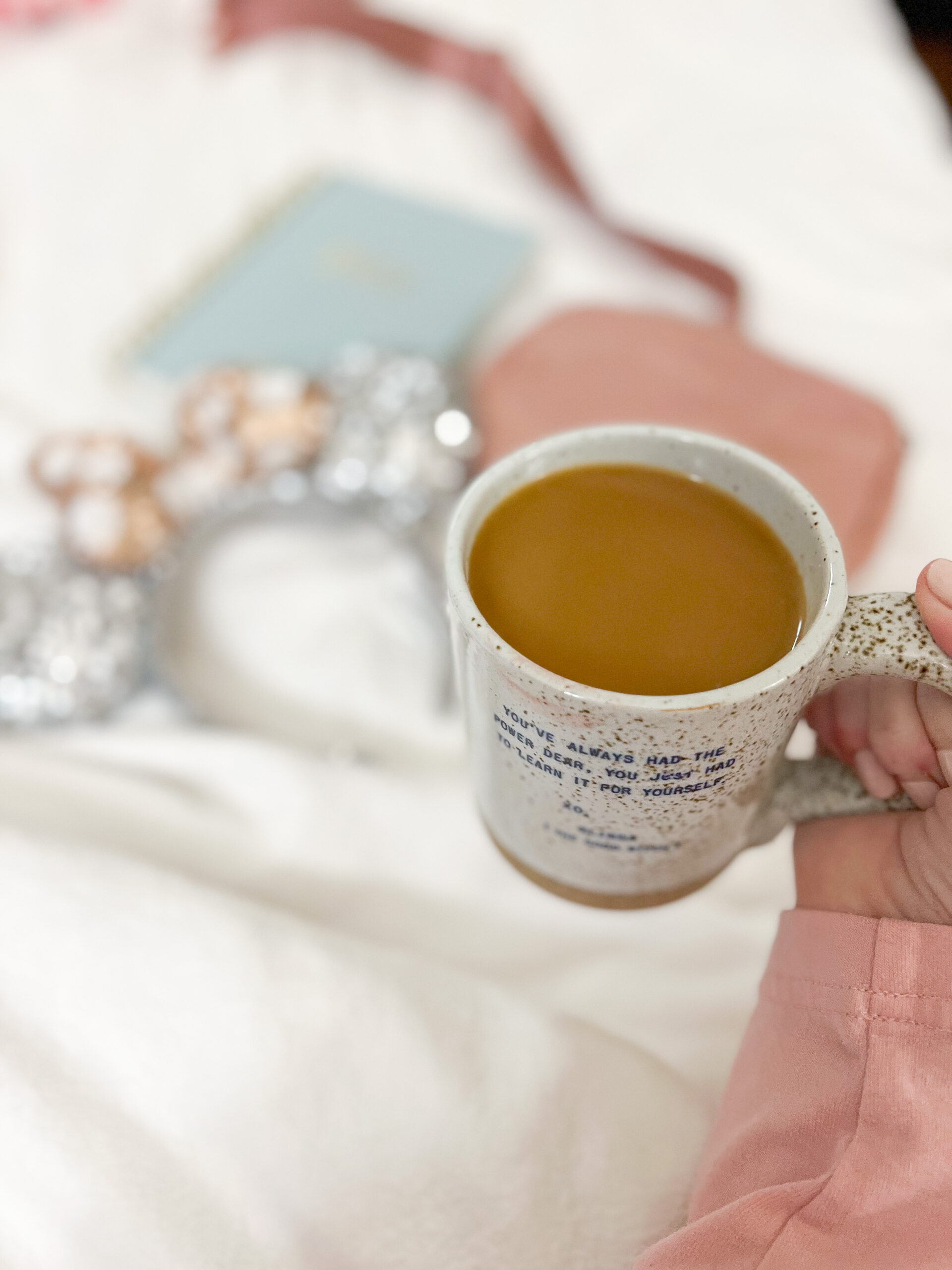 That evening Will took us over to Animal Kingdom to ride a few things that he thought might have really short lines at night and he was right! Will Caves is awfully good at this sort of Disney World planning. The Pandora area is so pretty at night and Flight of Passage is still my favorite ride of all time. 
Wednesday
Wednesday was finally warm enough for short sleeves! We headed back to Animal Kingdom, which is so peaceful and fun to me. I always wonder if it's my favorite park when I'm there (but then I decide it's Magic Kingdom...or Epcot). We hopped on the safari to check out all the animals. It was a BEAUTIFUL day and the weather was so nice.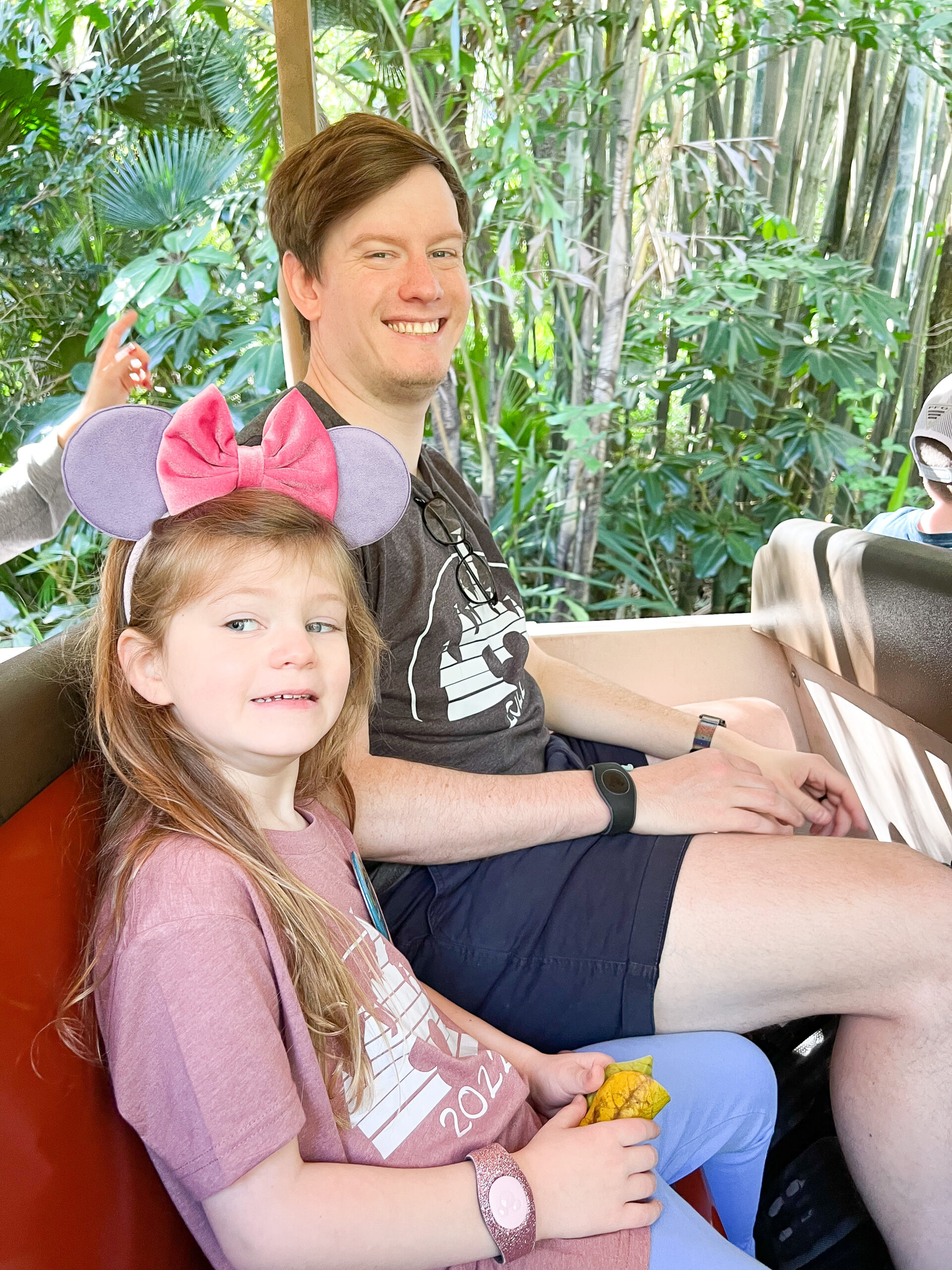 We did a lot of taking it slow in Animal Kingdom since we'd done a lot of riding the night before. There are so many good things to eat at Animal Kingdom. The whole place smells like good food! And yet we ended up at Rainforest Cafe for lunch, because we know what the birthday girl likes. 
After a rest we went back to Magic Kingdom for one last night of riding as many rides as we could! Will had genie plus down at that point and we snuck onto lots of rides with no wait at all. Lily got to ride Big Thunder Mountain Railroad for the third time and it was the perfect last night. 
Thursday
Thursday morning we packed up and left our luggage at the front desk before heading over to the Riviera for brunch at Topolino's Terrace! This meal is hands down the best character meal I've ever been to and the food was WONDERFUL! The characters were out constantly and the delicious food just kept on coming.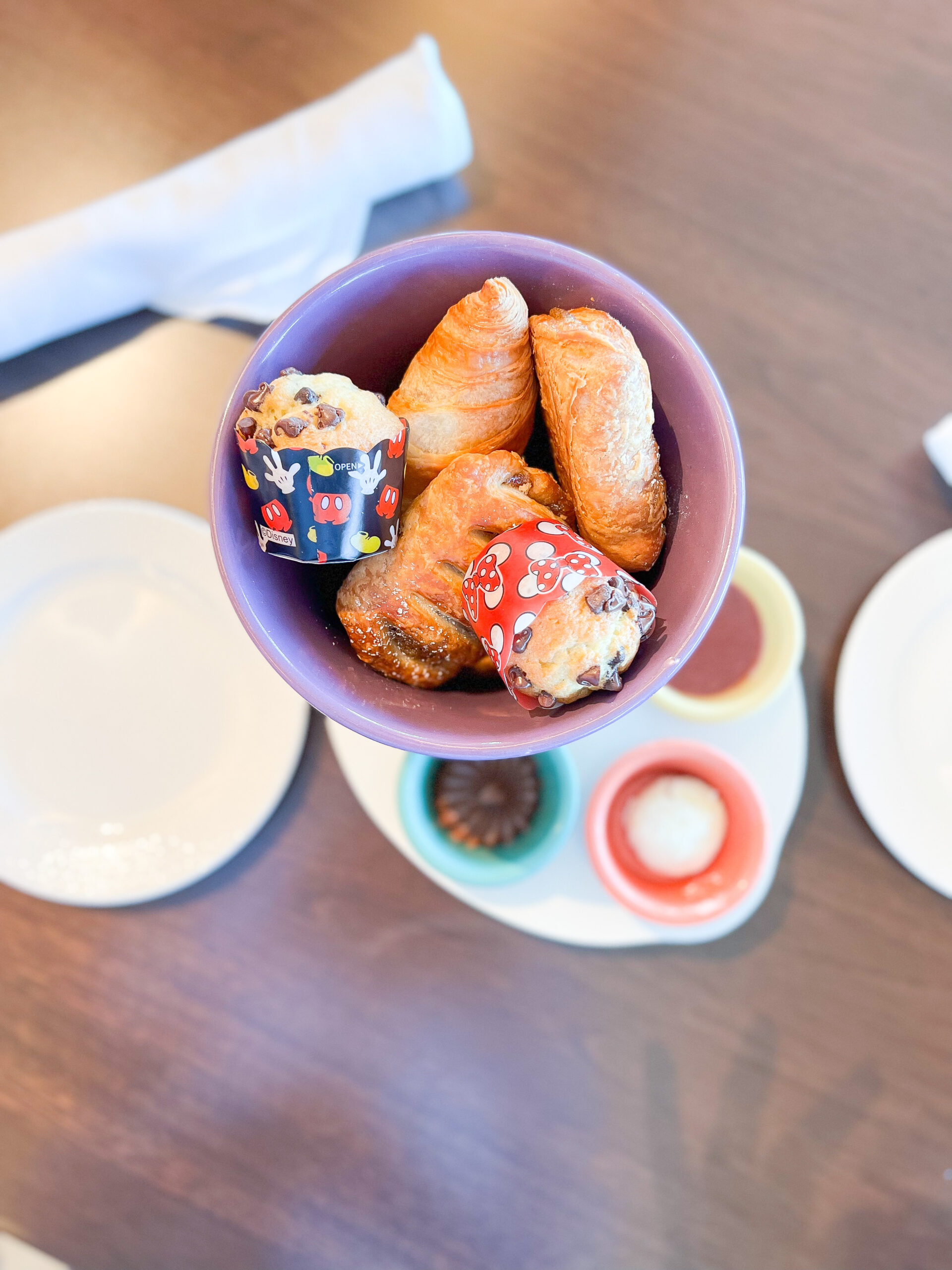 This meal was a highlight of the whole trip. I'm so glad Mary Helen suggested it, because I'd never even heard of this restaurant before! It was the perfect ending to a great trip.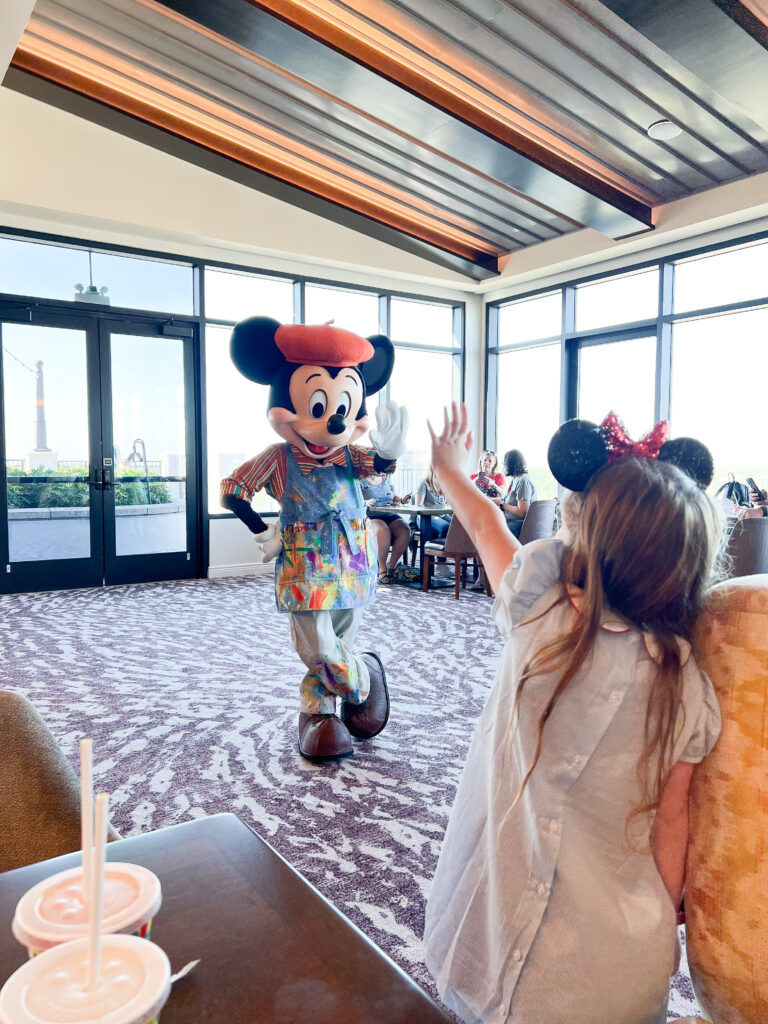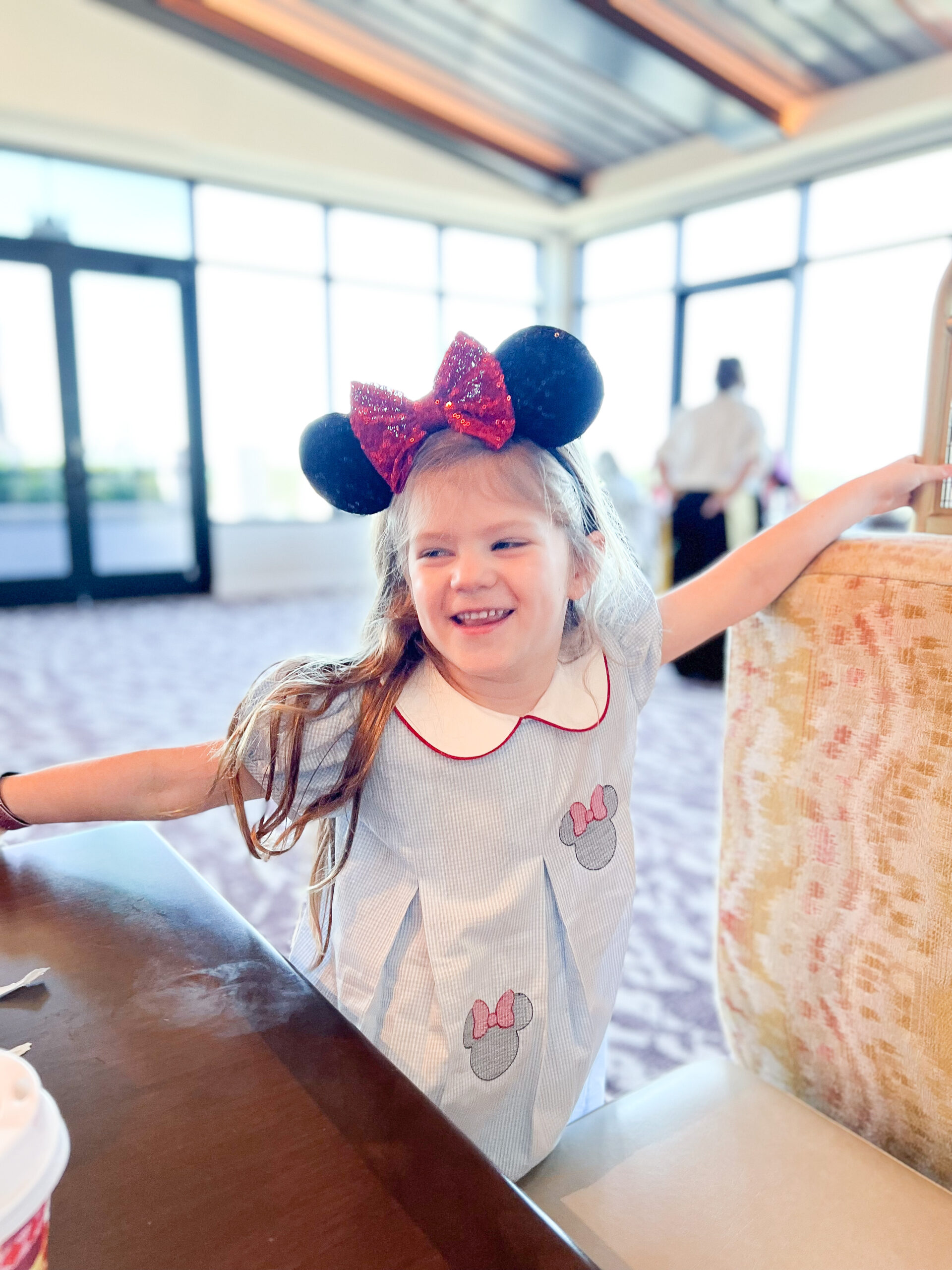 We headed over to the airport and made it back to Jackson later that evening. When we got there, Lily said the sweetest thing.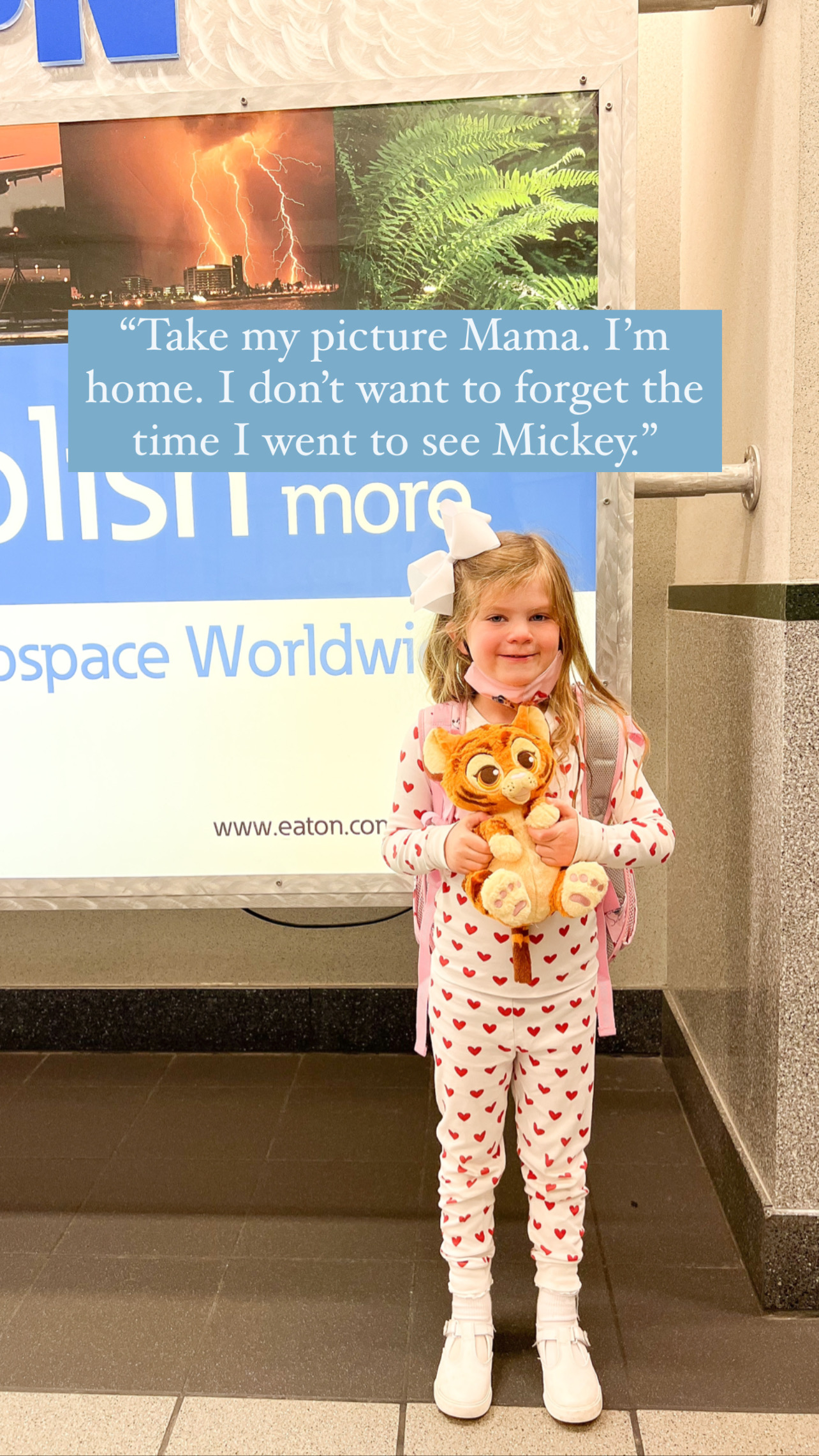 A Disney trip is certainly an investment of time and money. As I've said, we don't take this opportunity for granted. For us, the very best part was six whole days of being together, just the three of us. Lily is such a fun age, big enough to ride all the rides and little enough to still carry around the stuffed animals she loves so much. I know we will cherish the memories we made on this trip forever!
Come back next week to hear more about what we packed in our park bags, what we especially loved, what we might skip next time, our favorite meals and snacks, what we wore, and why we LOVED using a travel agent!