A couple of years ago I made my Instagram account public. I didn't have a particular reason for doing so, but it very much felt like the right thing to do, so I did. 
I didn't even know how social media worked back then, so I certainly wasn't expecting to make friends on the internet of all places, but the friends found me. 
We quickly went from talking about Instagram logistics to chatting about life, praying for each other, and sending gifts for new babies and hospital stays. 
We knew we had to get together in person, so when our friend Ashley invited us to visit her home on Cape Cod we couldn't say yes fast enough! From there we got busy planning what was one of the most amazing and meaningful trips of my life! 
Where We Stayed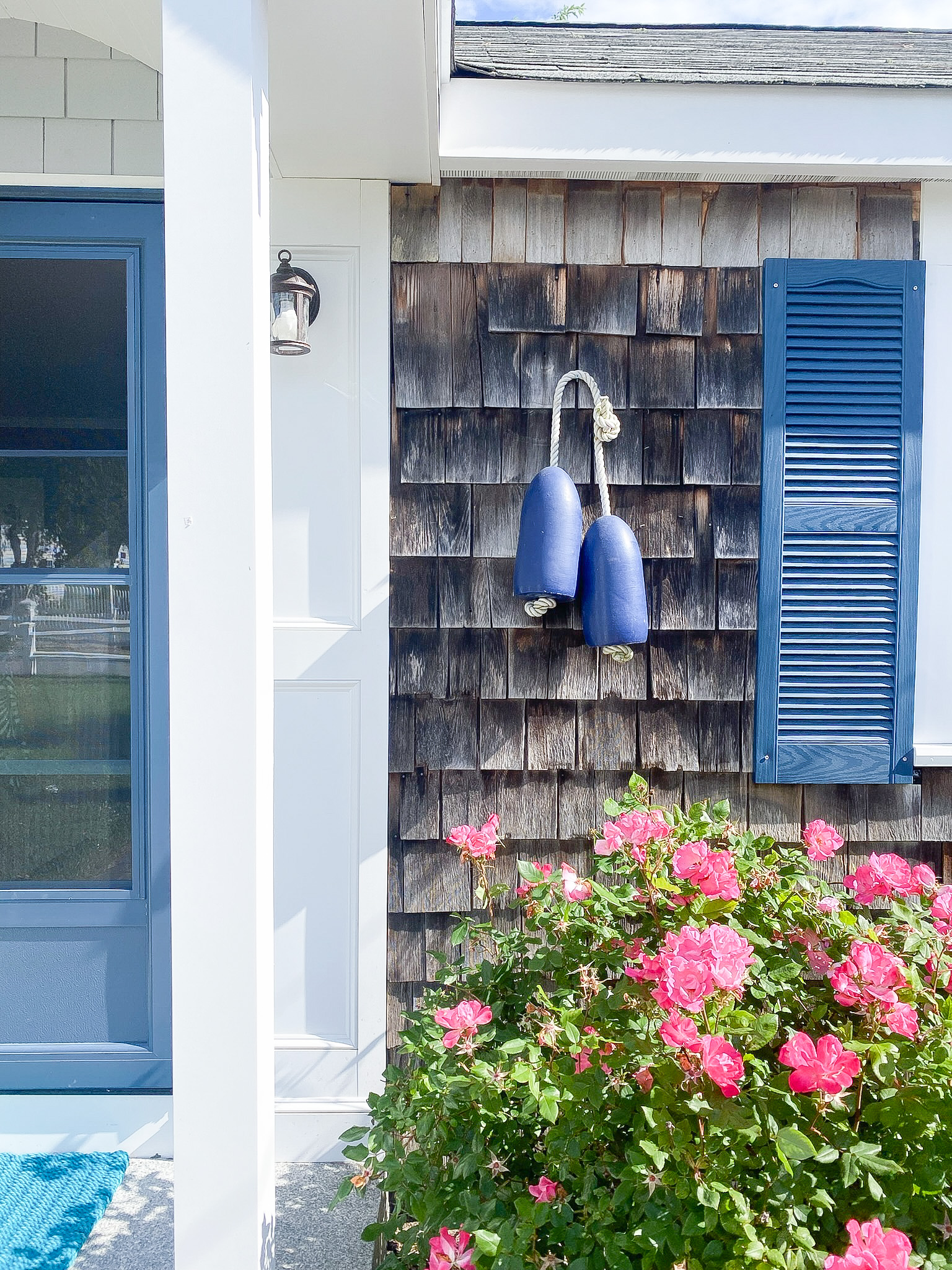 Six years ago Ashley and her husband purchased a home in Dennisport (just a short walk from the beach!) and have been renovating it themselves ever since. It's absolutely lovely and beautifully decorated, while still maintaining all of its original charm. Ashley worked so hard planning our trip and it showed. We arrived to all the best snacks, drinks, and amazing welcome baskets!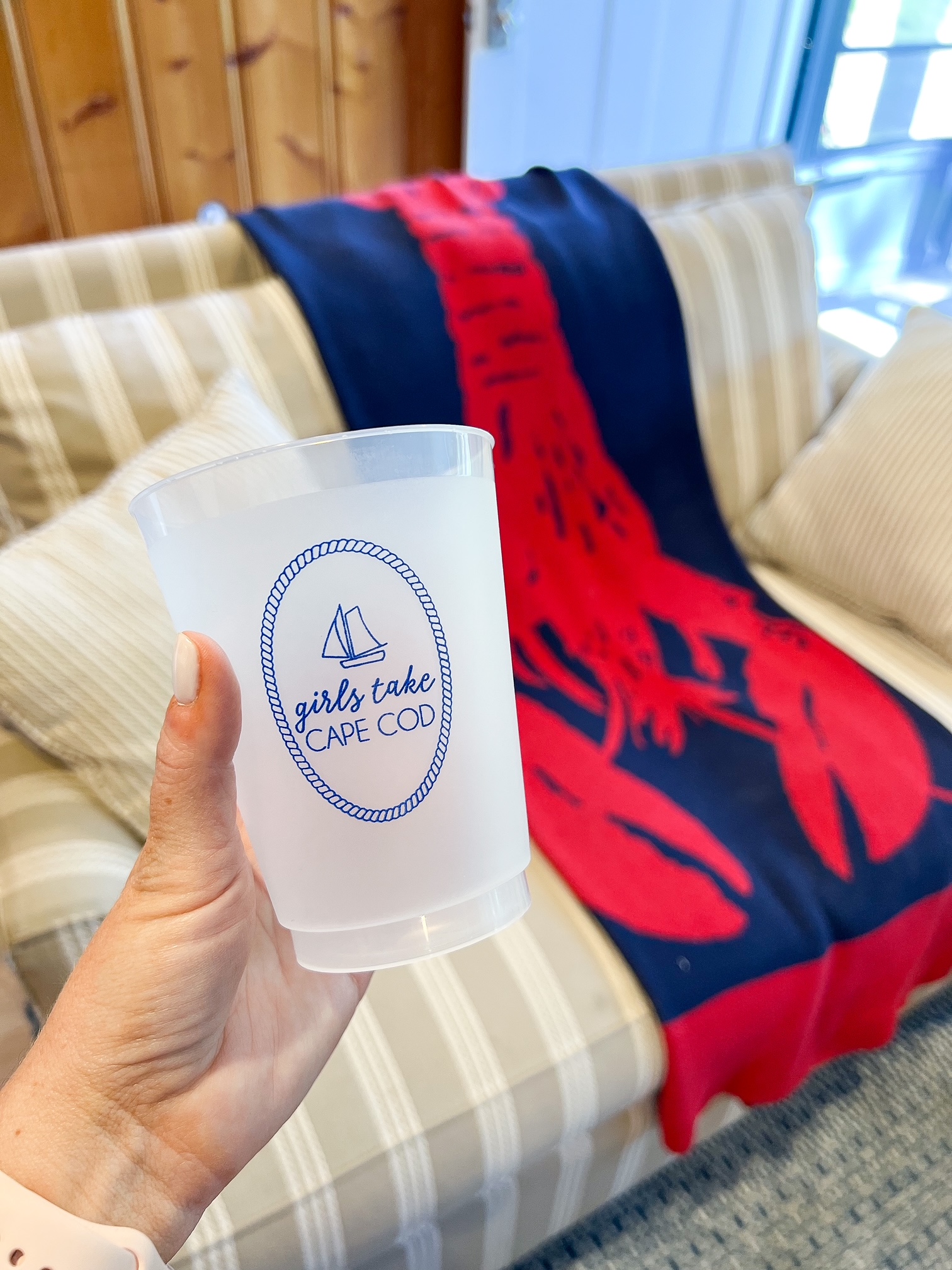 Half of our group stayed at Ashley's house and the other half stayed at another family home a few houses down the street. It was equally beautiful and well appointed.
If you're looking to plan a trip to the Cape and want to go all out, you might enjoy looking into staying at Chatham Bars Inn (SO beautiful!) or Pelham House. For a more budget-friendly stay, check out Allen Rentals and VRBO. Caitlin Houston has also shared several very helpful Cape Cod posts on her website! You can check them out here, here, and here. 
What We Did
Wednesday
I used to be a terrible flyer, but thankfully I've made some improvements in that area! On Tuesday afternoon I took a quick Southwest flight to Atlanta and met up with my Georgia friends McKenzie, Courtney, and Mary Helen. We stayed near the airport that night and took an early morning flight to Boston, which only lasted a short two and a half hours. Ashley picked us up and what a reunion it was! I COULD NOT BELIEVE the weather! The cool, humidity free air breathed life into my overheated Southern soul!
We headed to the Cape to meet up with the other half of our group, but first we stopped in Plymouth Rock for a DELICIOUS lunch at East Bay Grill. I had my first lobster roll, the weather was amazing, and I was so happy.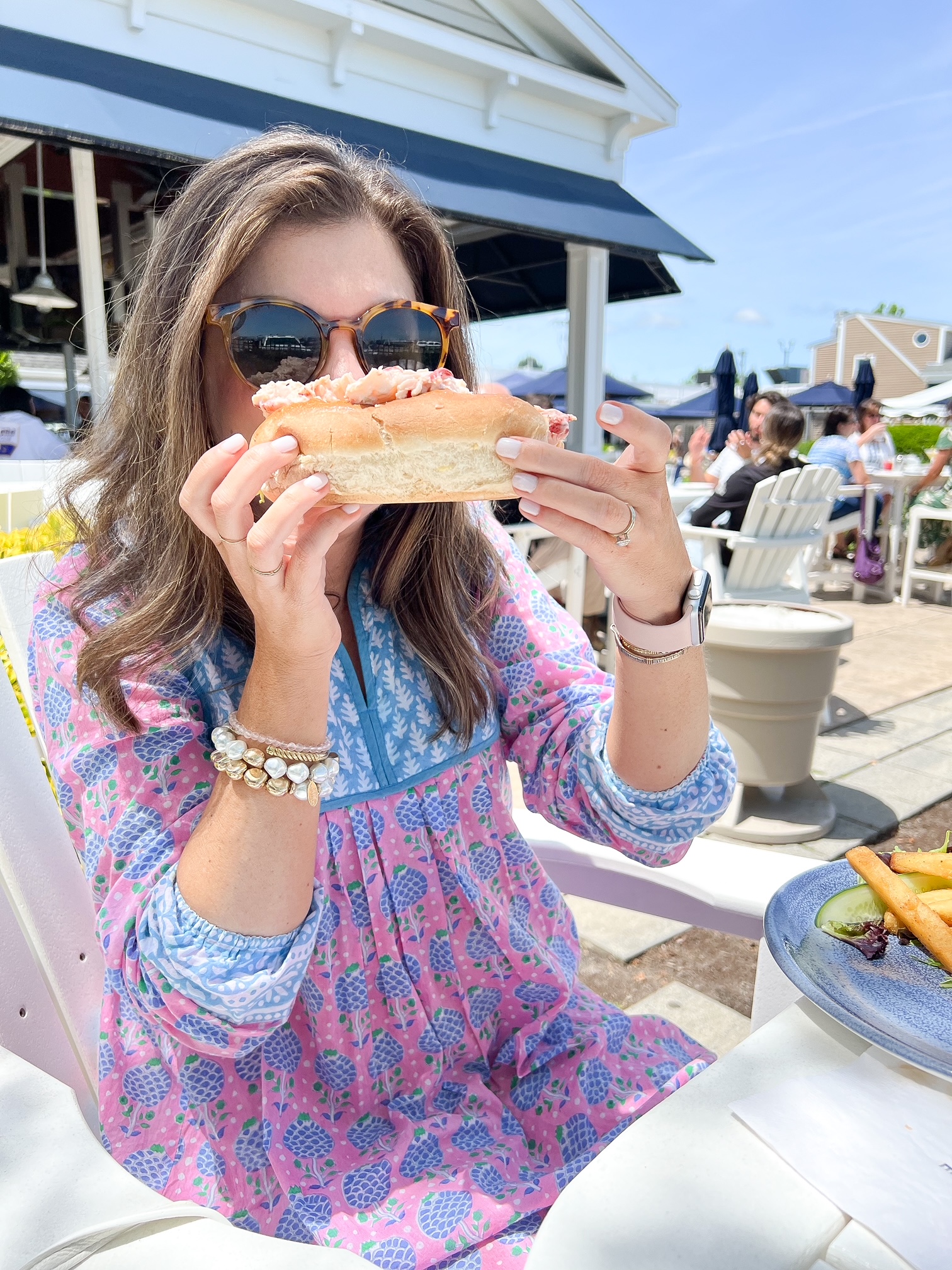 We crossed over the gorgeous Sagamore Bridge onto Cape Cod, where we quickly made an important stop at Cuffy's to get our official Cape Cod sweatshirts! I'm not kidding when I tell you this is the first thing we planned when we thought of this trip, thus it was our first order of business!
We headed home to meet the other half of the group and I don't know if there's ever been such a happy reunion! Meeting the friends I'd talked with online for so long felt completely surreal and completely ordinary at the same time. I'll be forever grateful we made it happen!
We visited, unpacked, and snacked before grabbing a neighbor and conducting a quick photo shoot for the Crosby Pajamas release in Ashley's front yard, as normal women in their 30s do. The neighbor did a great job!
Excitement was at an all time high by the time we arrived at Swan River Restaurant for a delicious dinner. I couldn't help but notice the locals were dressed calmly in gray hoodies,  while we looked and sounded like a brightly-dressed, happy herd of peacocks. They were kind enough to be tolerant of our shenanigans and the waitress had the good insight to give us our own room inside the restaurant when it came time to eat. 
One woman asked Courtney what had brought us all here together, which was kind of difficult to explain, and she interrupted her to say, "you all are celebrating womanhood and motherhood and I AM HERE FOR IT"! Indeed, those are some excellent reasons to celebrate:)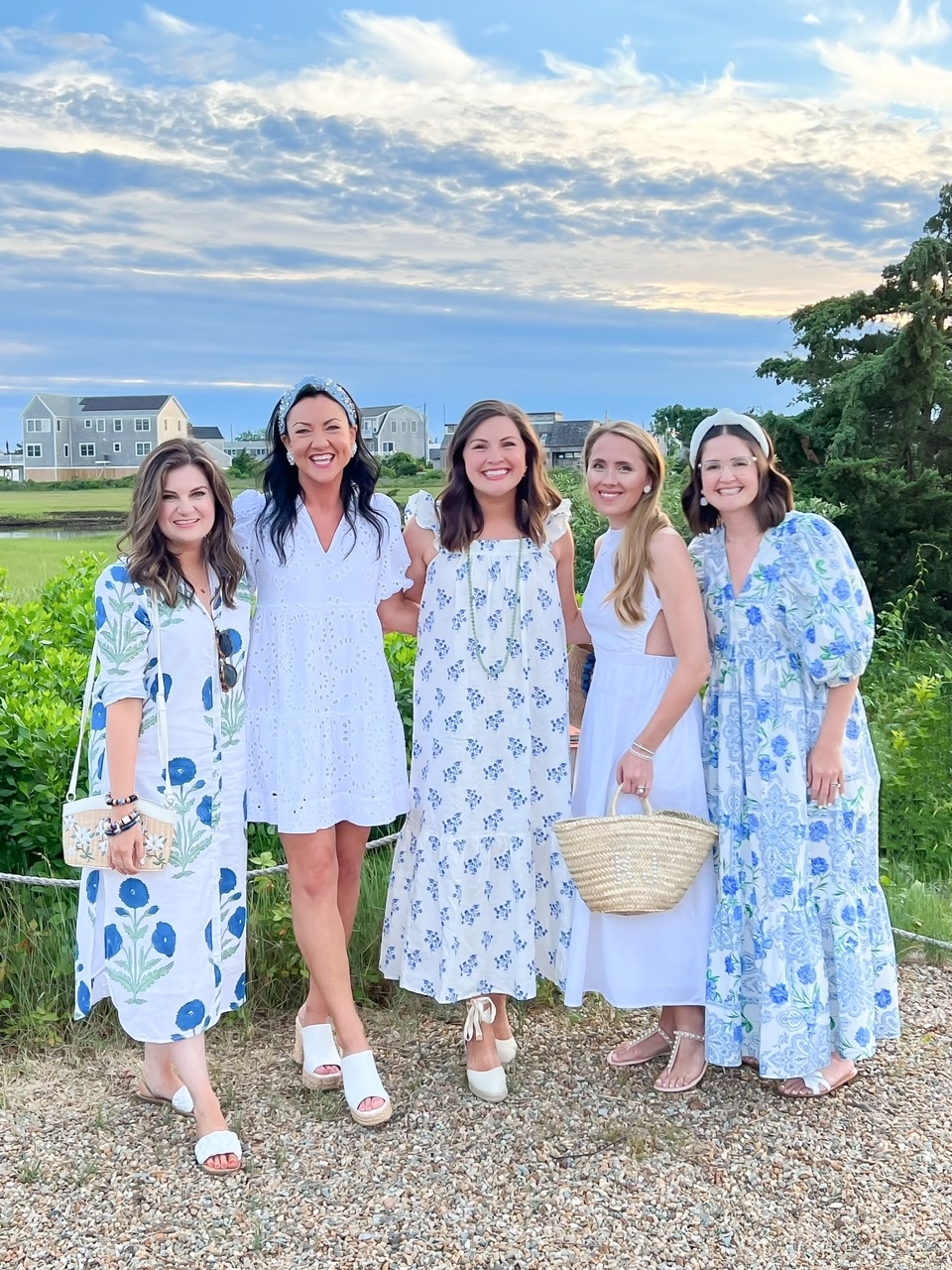 Thursday
Thursday morning we were up bright and early to catch the ferry to Nantucket! The ferry is really like a lovely large boat and we greatly enjoyed chatting, taking photos, and visiting with the kind locals on the ride over, which lasts just a little over an hour. An absolute highlight was seeing the Brandt Point Lighthouse as we pulled into Nantucket!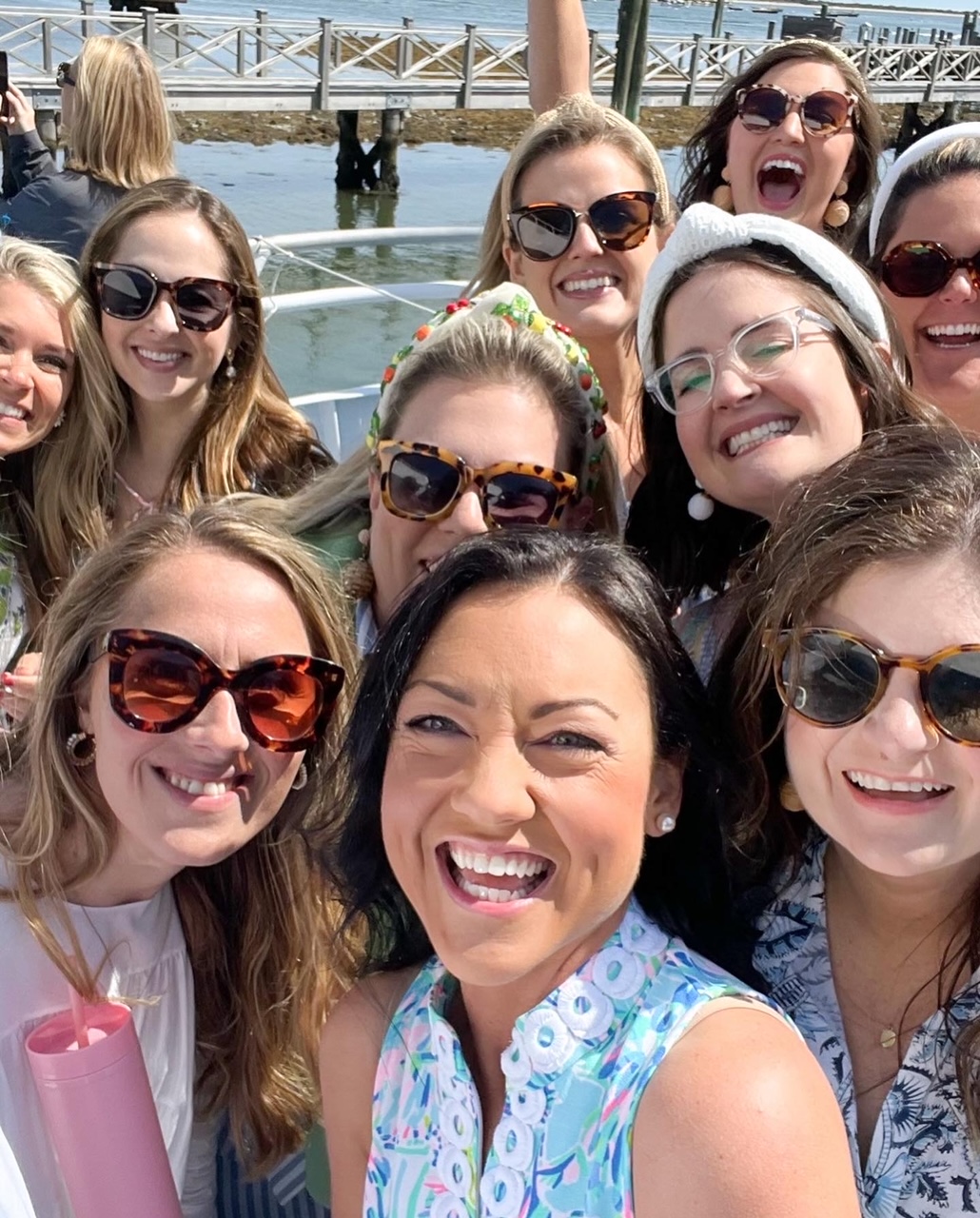 Nantucket is a place that I've read about and dreamed of visiting, but the reality was even better than what I'd imagined. We spent the day wandering the gorgeous cobblestone streets--having coffee and ice cream, checking out local art and antique shops, and taking in the beautiful scenery. The locals were exceptionally warm and welcoming (they liked my funny accent and I liked theirs too!) It felt like the most magical place and I don't think an entire summer there would feel like enough!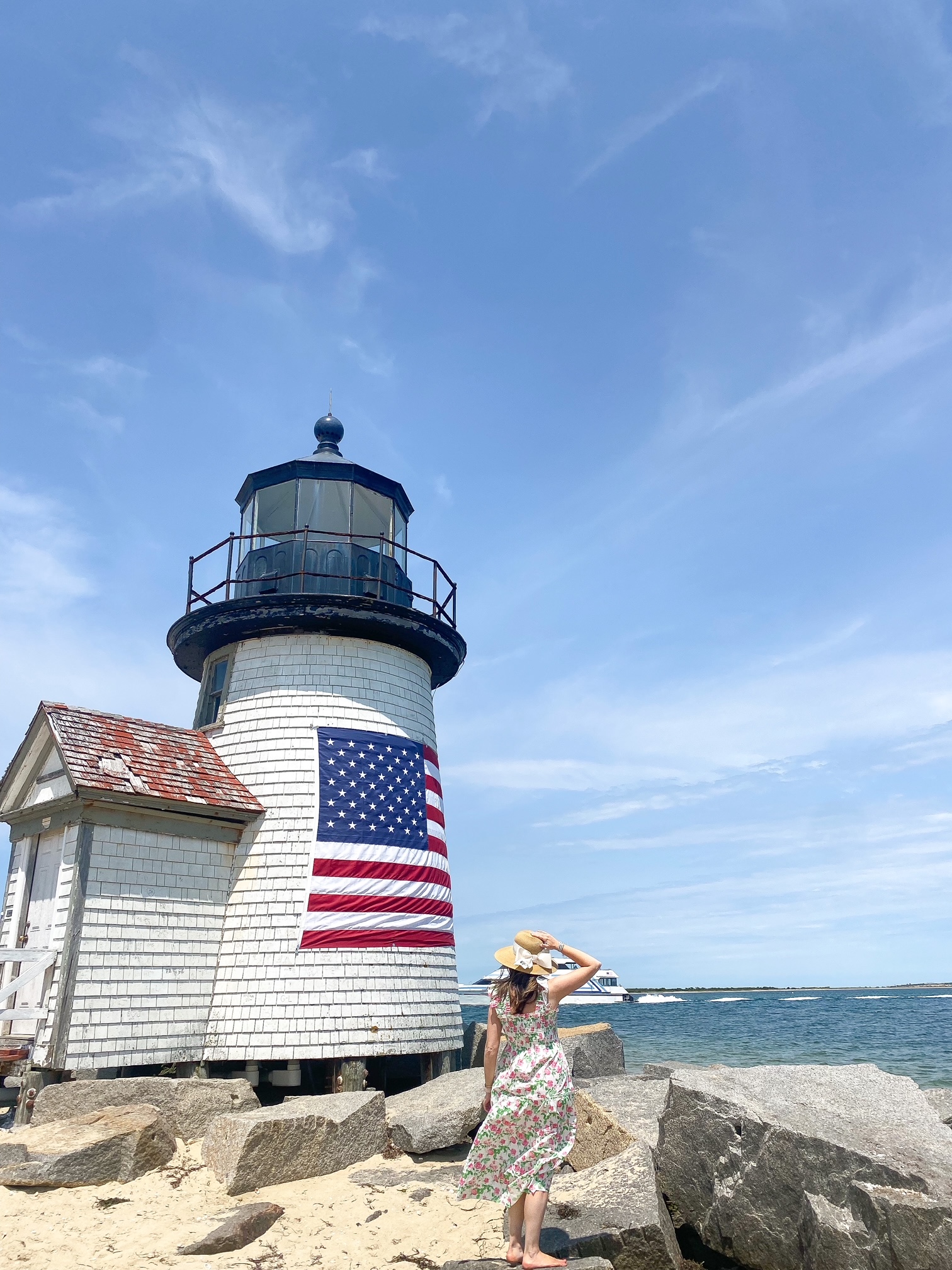 A highlight of the day was lunch at The White Elephant, hosted by the lovely ladies of Busy Creative, a social media marketing company. McKenzie and I shared the steak and lobster mac 'n cheese and both were delicious! DO NOT miss a visit, meal, or even a stay at The White Elephant if you visit Nantucket!
Nantucket is nicknamed The Grey Lady, named for the thick fog that often rolls in off the Atlantic and covers the island. They fog had arrived by the time we were ready to board the ferry and return to the Cape, and while I'm not sure I've ever heard a fog referred to as beautiful, this one was. We left with full hearts, full stomachs, and looking like total tourists. 
Tradition says that tossing a penny into the water while passing Brandt Point Lighthouse ensures a return trip to Nantucket in the future. I tossed my penny in and you'd better believe I'll be bACK!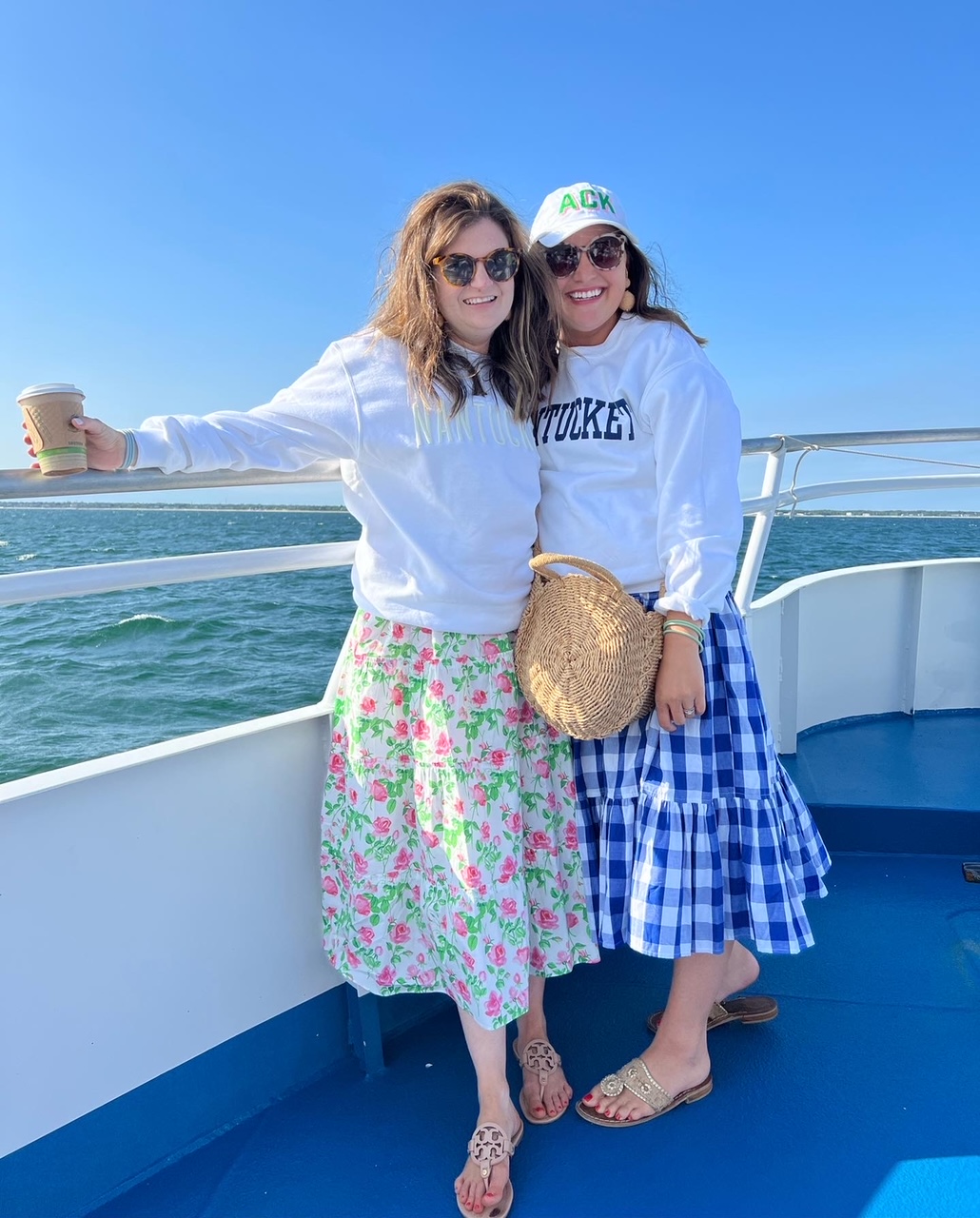 We arrived back on the Cape, changed into sweatshirts (sweatshirts! on the beach in June! so amazing for this girl from the deep south.) and headed to Chapin Beach for a truly beautiful picnic set up by Little Palm Picnics. The food was delicious, the setting was beautiful, but the company was the best part by far 🙂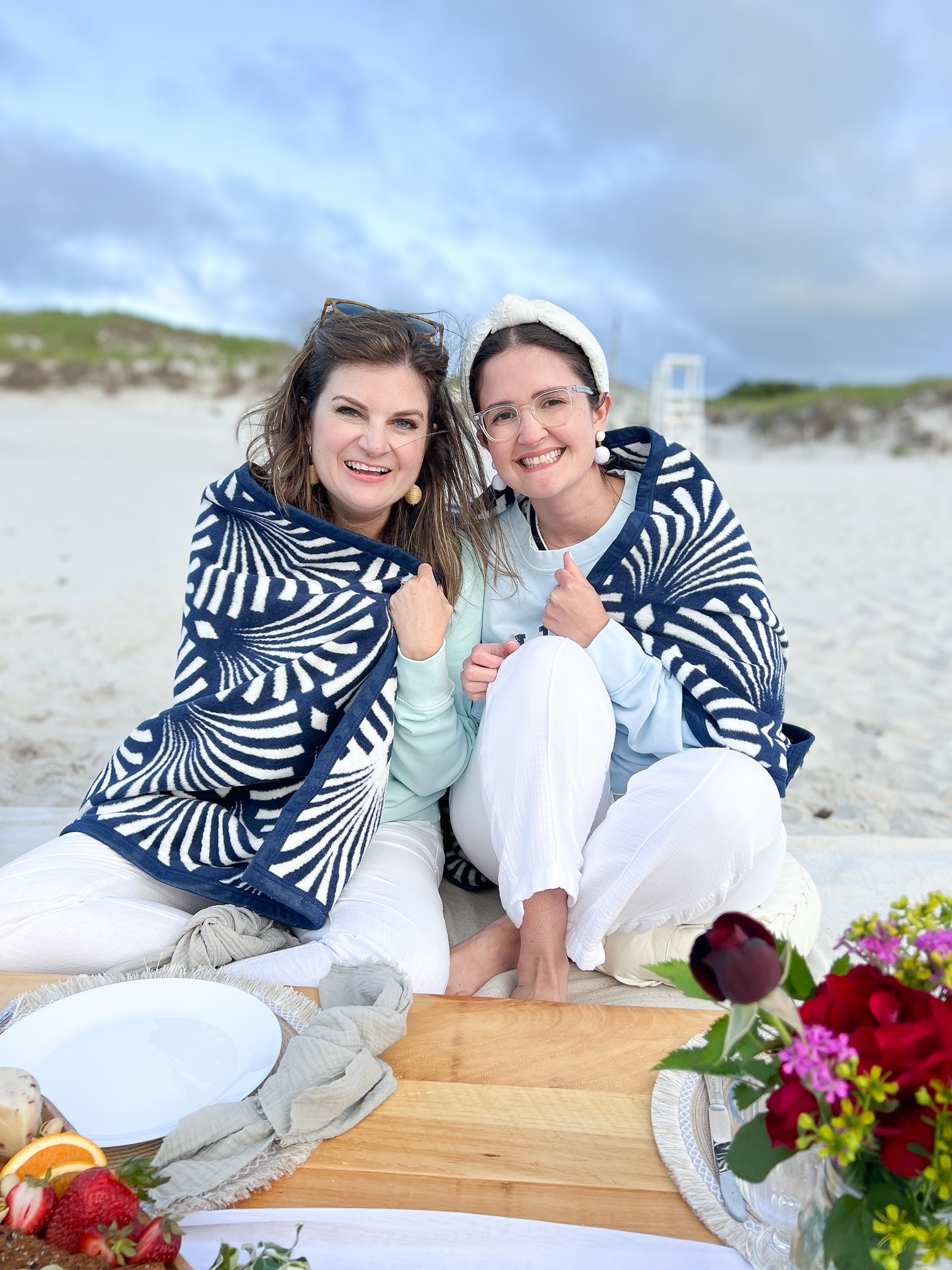 On Cape Cod they sleep with the windows open in June, because the air outside is so lovely. This was a totally foreign concept to me as a Mississippian (we try to keep the humid summertime air OUTSIDE!). I fell asleep that night to the sound of rain and the feel of cool air and I felt so grateful to be in such a magical place with such wonderful people. 
Friday
On Friday morning we slept in a bit and took our time drinking coffee, eating breakfast, and sitting around the table together. I loved this time and it made me feel sure that we'd be able to have fun together anywhere, whether we're doing a lot of fun things or not much at all. 
We got ready and headed to an early lunch at the beautiful Chatham Bars Inn. We ate at Beach House Grill and absolutely feasted on lobster nachos, clam chowder, the most amazing hummus, and apple fritters that are still on my mind. I loved this meal, I loved this setting, and I wouldn't miss a visit here!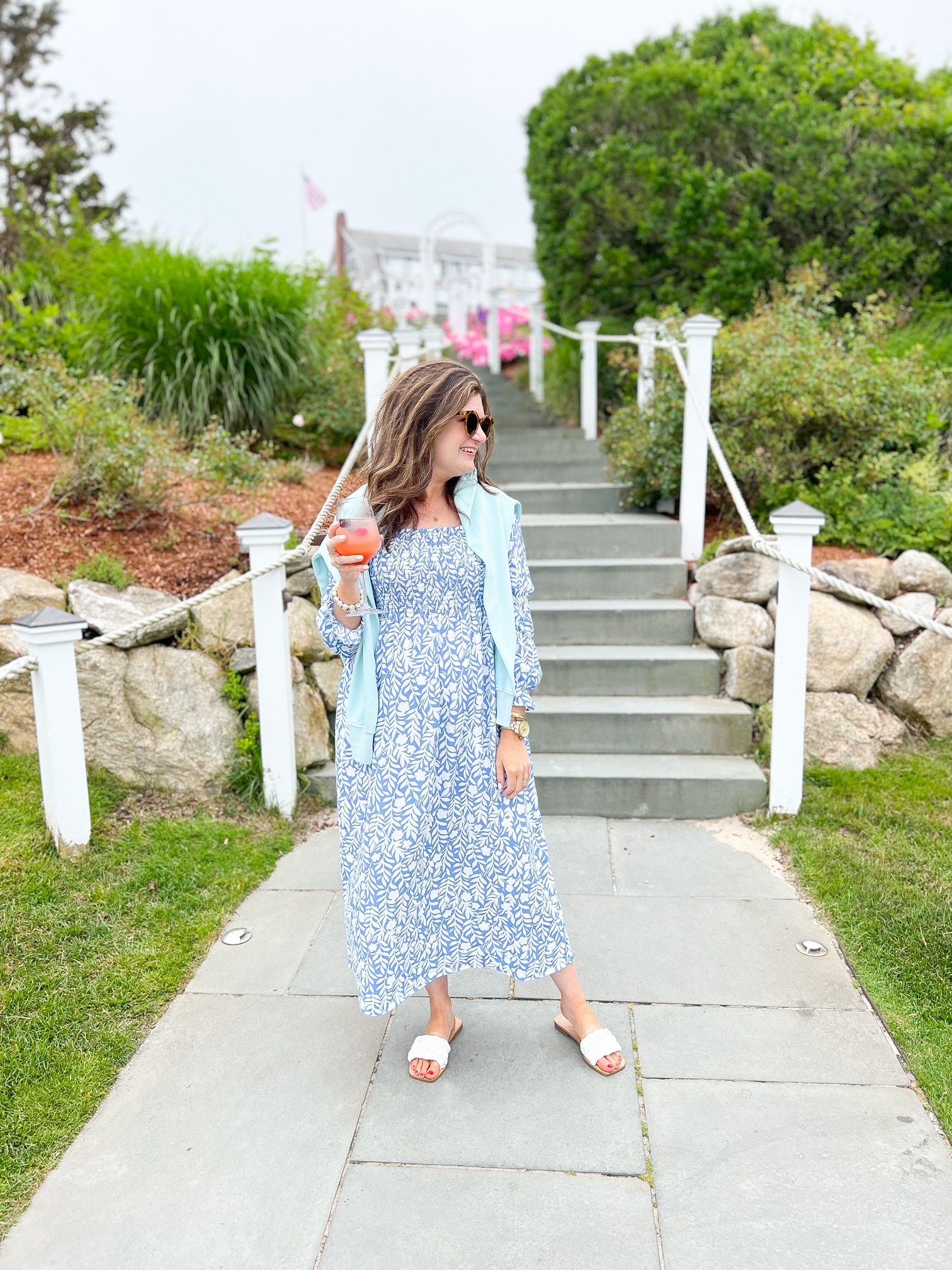 After lunch we headed over to Chatham Fish Pier to check out the beach, see the seals (amazing!), and take photos for Duffield Lane. This day was overcast in a really enchanting way, the air was chilly, and the scenery was so beautiful. I'll never get tired of rocky New England beaches that are so different than the beaches I'm used to and their magical beauty.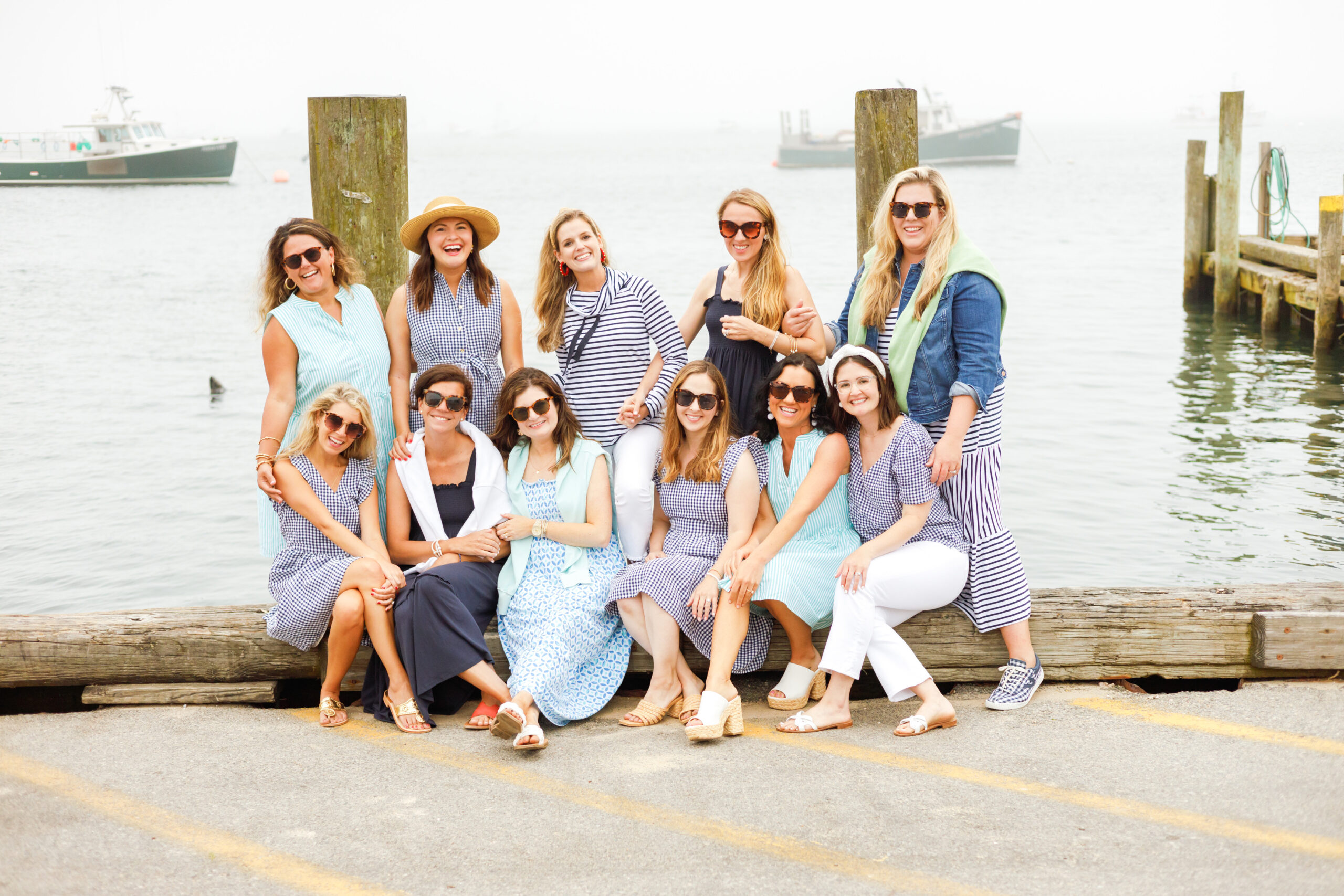 We spent the afternoon shopping in Chatham, which is absolutely lovely! There's a great selection of shopping there, with a good combo of local shops, brand name stores, and good things to eat and drink. I could spend a LONG time hanging out here. We did a lot of walking around slowly and sitting and chatting while there.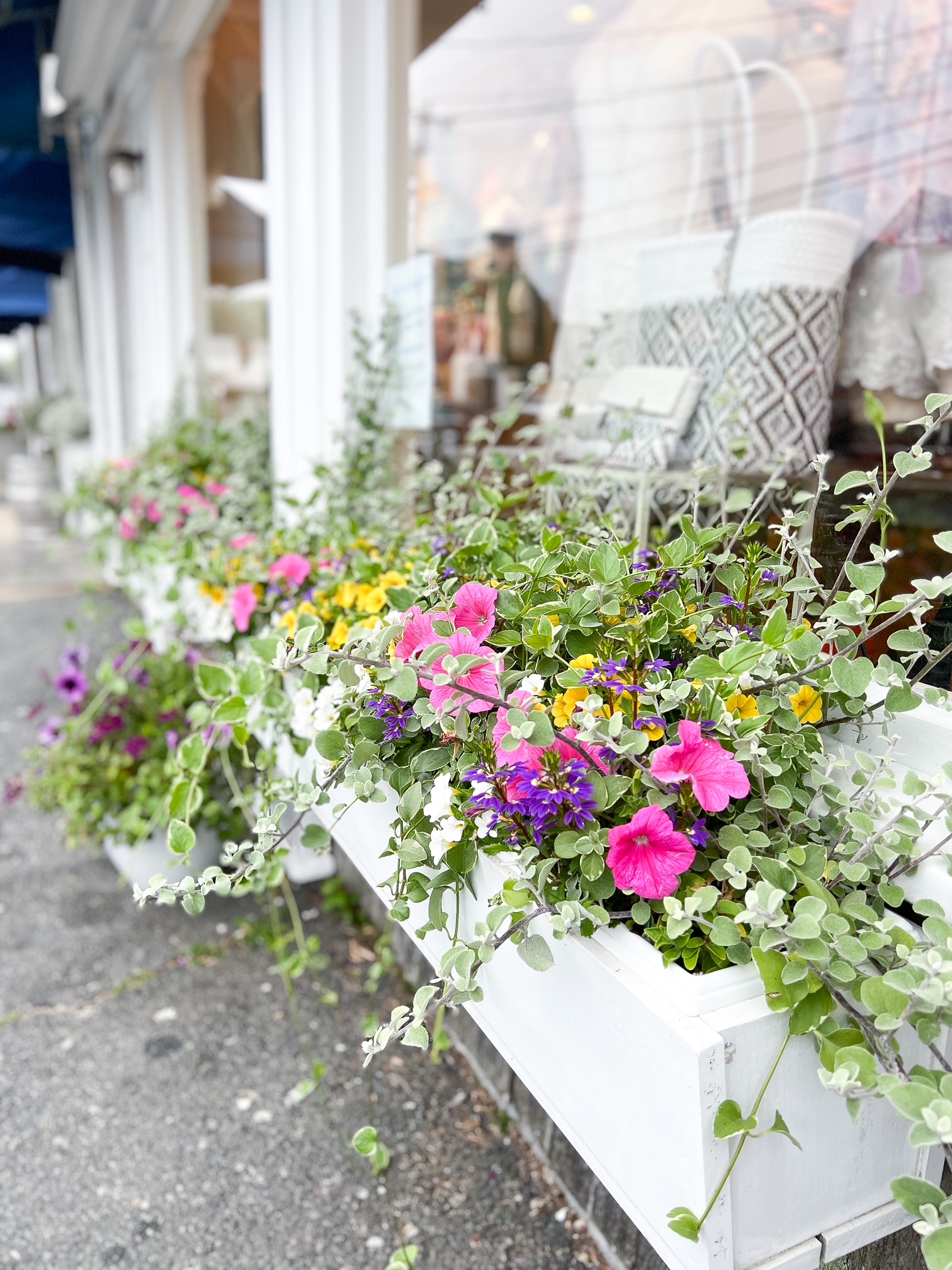 I got myself a Cape Cod Bracelet on this day, which was a total splurge for me. I'd read about them online and couldn't pass one up when I saw them in real life. I love sentimental, classic jewelry and I knew I'd think of this trip and what felt like the start of a happy new season every time I looked at it--and I've been wearing it everyday since!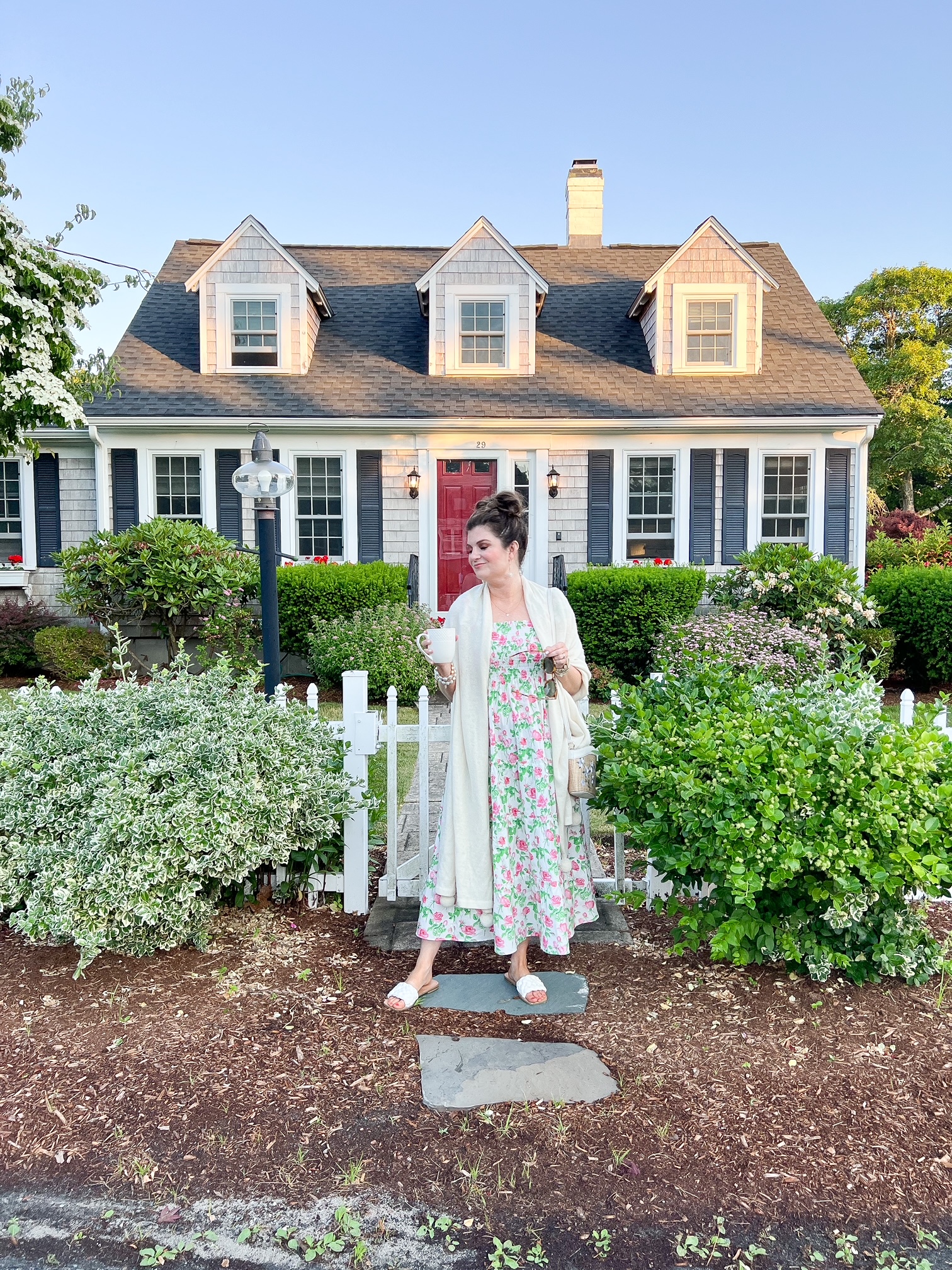 We finished this day with an amazing dinner at Pates, which I attended basically wrapped in a blanket. Ashley told us that we'd "probably want a sweater" for this trip and it was honestly hard for me to believe her, but I assure you I do now. It was so chilly and I loved it! This meal was delicious, but again, the best part was by far the company. 
Saturday 
Saturday morning came too quickly. We all agreed a sign of a great trip is when you wish you could stay a little longer instead of wanting to get home, so since no one was really ready to leave we were pleased with the length of our stay! We took our time packing up, eating breakfast, taking some last minute pictures, and saying plenty of "see you laters". 
A van took us back to the airport in Boston and there were some tears as we waved goodbye to Ashley. I flew back to Atlanta with my friends from Georgia and there was still more chatting and plenty of laughing on our flight. I was truly sad when we landed in Atlanta and went our separate ways, but I was also excited to see Lily and Will (who met me at the airport in Jackson with flowers from Lily and my favorite frozen Greek yogurt and baklava from Will:) ).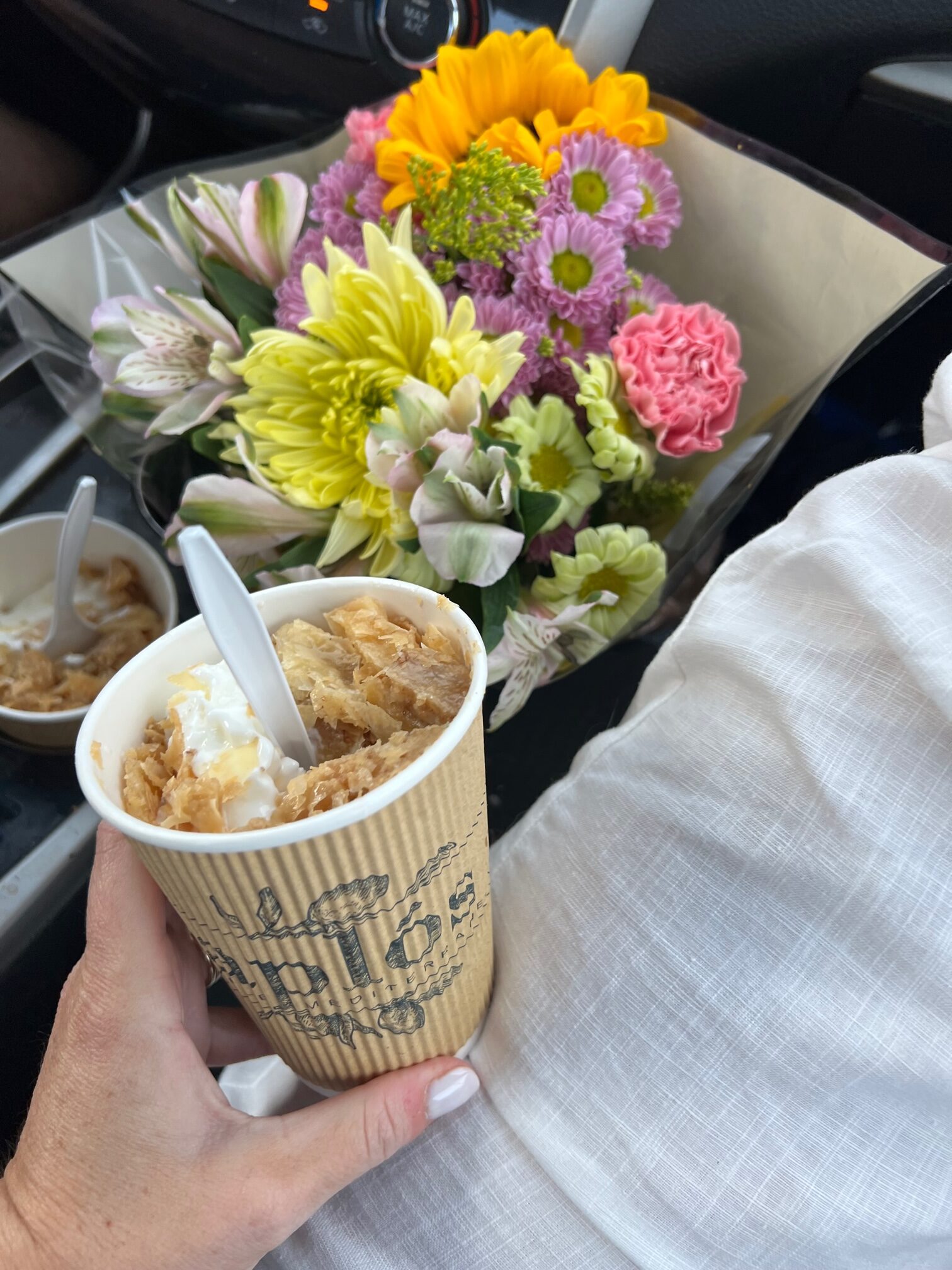 This kind of trip is certainly not the norm for me and to say I'm thankful for the experience and the memories is quite the understatement! I fell completely in love with the area and want to bring my family back. Something about spending time with the new friends that I'd looked forward to meeting for so long and being in a new and beautiful place really sparked a happiness in me after a couple of long, hard years. I'll be forever grateful for this time and absolutely recommend a trip to Cape Cod and Nantucket!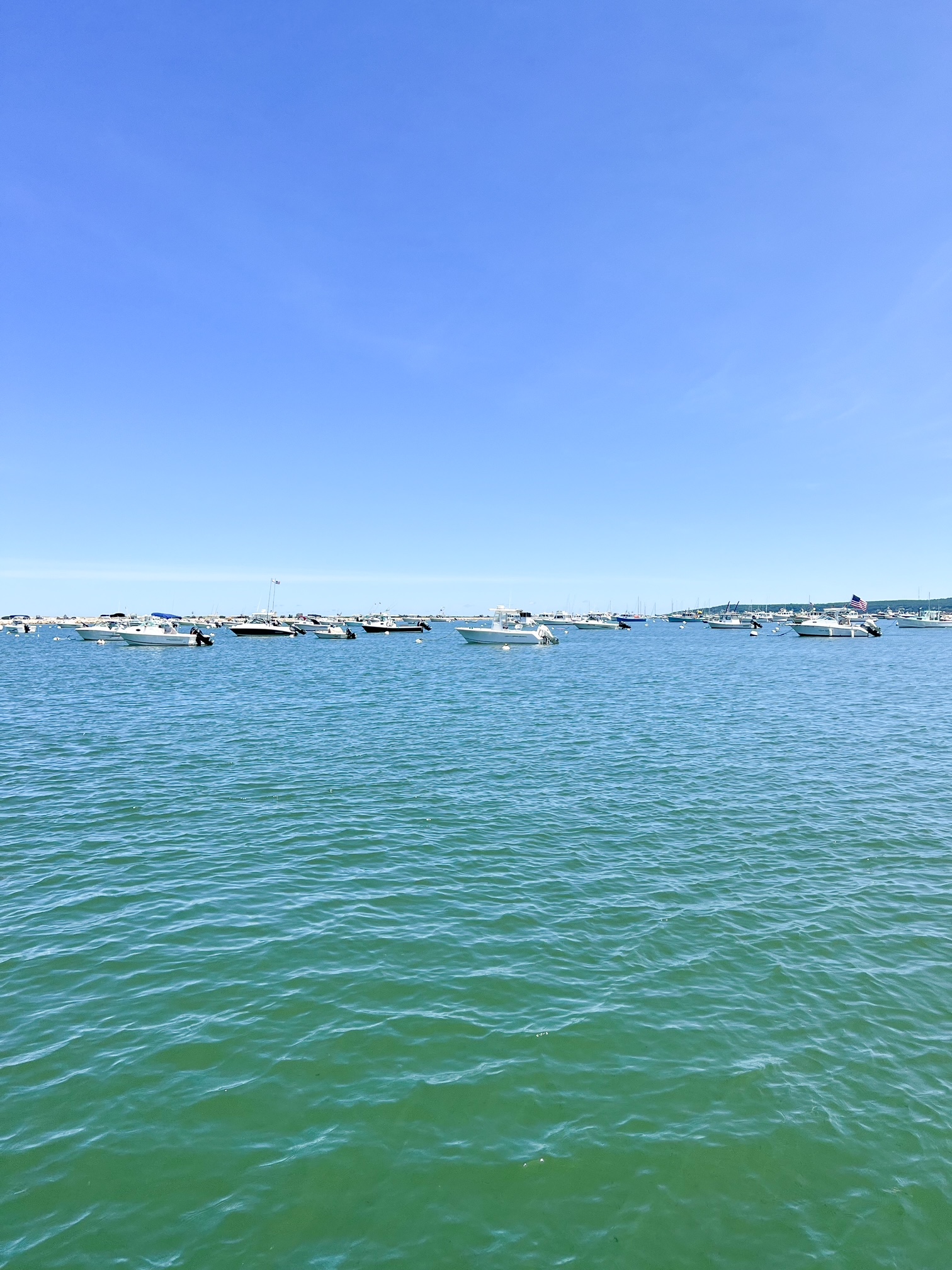 ***I had the BEST time choosing the clothes and other things I brought on this trip. Everything is linked here!