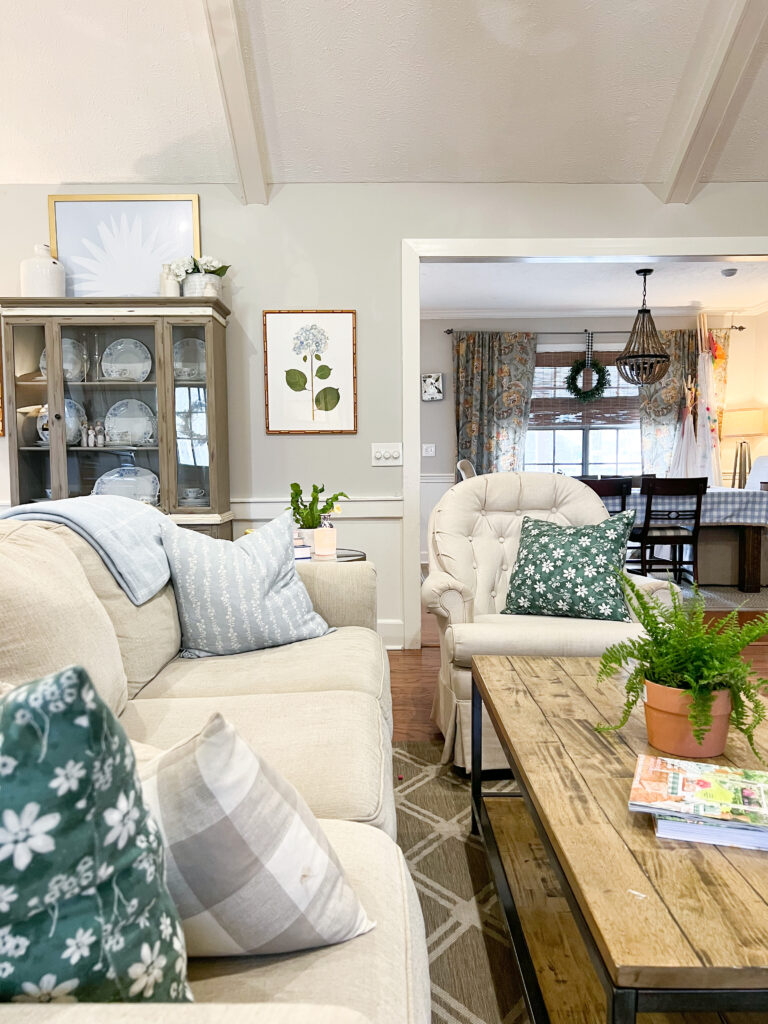 I sure do love this little house. This is it at its very best–it looks like this exactly never and it still isn't fancy here!  We don't have a playroom (we survive that just fine) (though I sure wouldn't turn one down!) so there are always toys out. 
Can you believe the people who live here don't care as much about how this house looks as I do?? So there is stuff everywhere all the time. Plenty of it is my stuff too. We do try to pick it up every day, but we certainly don't always get that done. 
Not pictured here are the non-remodeled bathrooms, the very crazy laundry room/mudroom, and the doorknobs and hinges that I've been trying to replace for seven years (the replacements have been sitting in my garage. For seven years.). 
I share these things to say–we actually LIVE in this house. So it never, ever looks like a perfect instagram picture. I don't always have time or money to make it look exactly the way I want it to. I trust you can relate. 
By far the most important things about this house are the things you can't see in a picture–the laughing, the storytelling, the sometimes fighting but always making things right again. The prayers prayed, the prayers answered, and the faith being built while we trust in Jesus to hear the prayers we keep on praying. The friends we welcome in, a million favorite meals cooked and eaten, and a garden with too much shade that stubbornly keeps on growing. A place that says "you can be your real self here" to us and, hopefully, to others too. 
I LOVE beautiful homes. So much. But let's not allow pictures on the internet that were only ever meant to inspire us trick us into thinking we're missing out. Because the real best parts of home are already right in front of us.