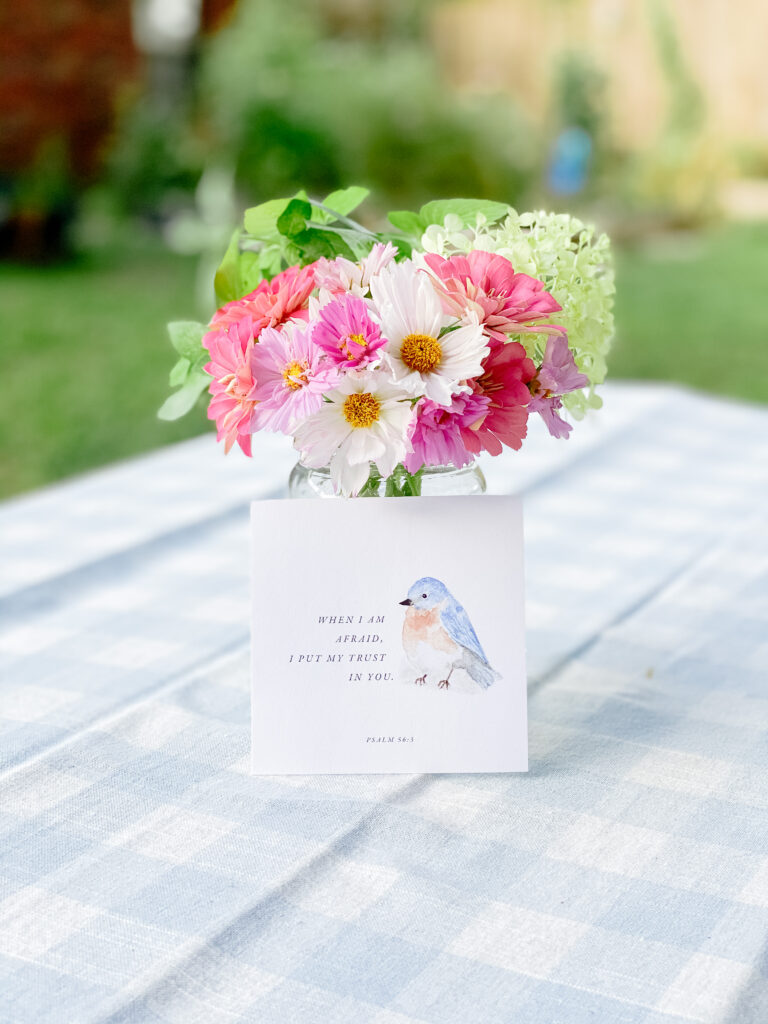 Find tablecloth here
Last summer I listened to a really meaningful episode of The Happy Hour Podcast with Jamie Ivy. Pam Tebow spoke about influence and shared how she taught her children scripture through singing little songs with made up tunes as they were growing up. Lily was two and a half at the time, and we've been doing this with her ever since. It has made such an impact on our whole family (because, spoiler, when you teach your children scripture you also learn it yourself), and I never knew how much we'd need it this year!
There is nothing special about our family. Lily watches too much TV, Will and I look at our phones more than we wish we did, and we get all sorts of things wrong. But I'm thankful we can be confident we're getting this one thing right because we can trust God's word to do its work in Lily as she grows up. We aren't special, and you don't have to be either to teach your children scripture in this way. I have had so many young clients find encouragement and confidence through their parents teaching them short, easy scripture songs.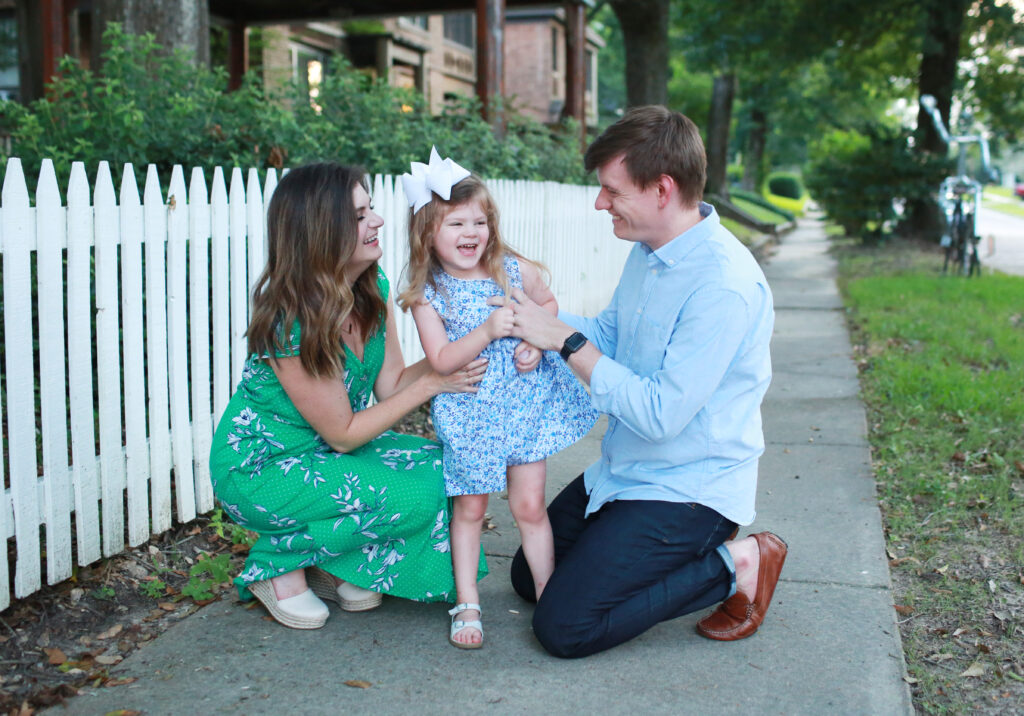 I absolutely love these Truth for Today Cards by Emily Lex. I can tell each watercolor painting was matched with a scripture with such intention and care, and they really are a work of art.  When I opened them up, the card pictured for Psalm 56:3 was on top, and that's the first verse we ever taught Lily:) When I am afraid, I put my trust in you. What a word for 2020.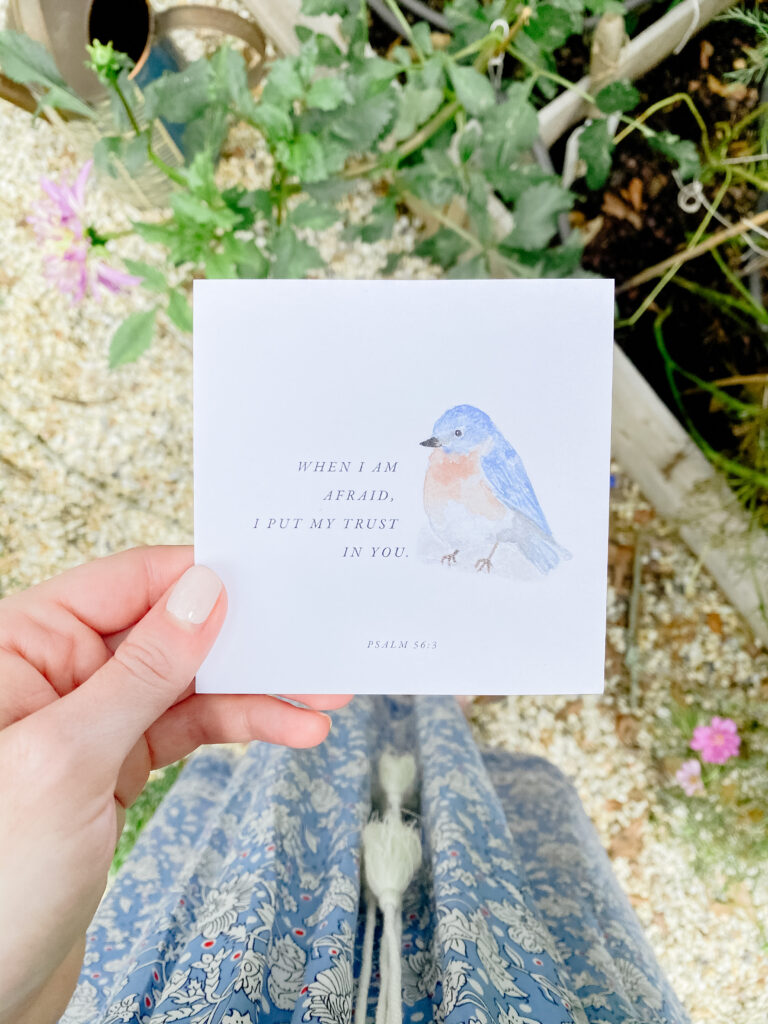 I hope you listen to this podcast if you get a chance. It was so encouraging to me, and I hope it will be to you, too! I shared some videos of Lily singing some of "my songs" in my Instagram stories. They're also saved in my highlights under Lily. These are from from April, and she's already grown so much!
I linked some other tools for learning scripture, favorite Christ centered children's books, and a few other resources for children and adults below. Just click on an image and you'll be taken to a link!