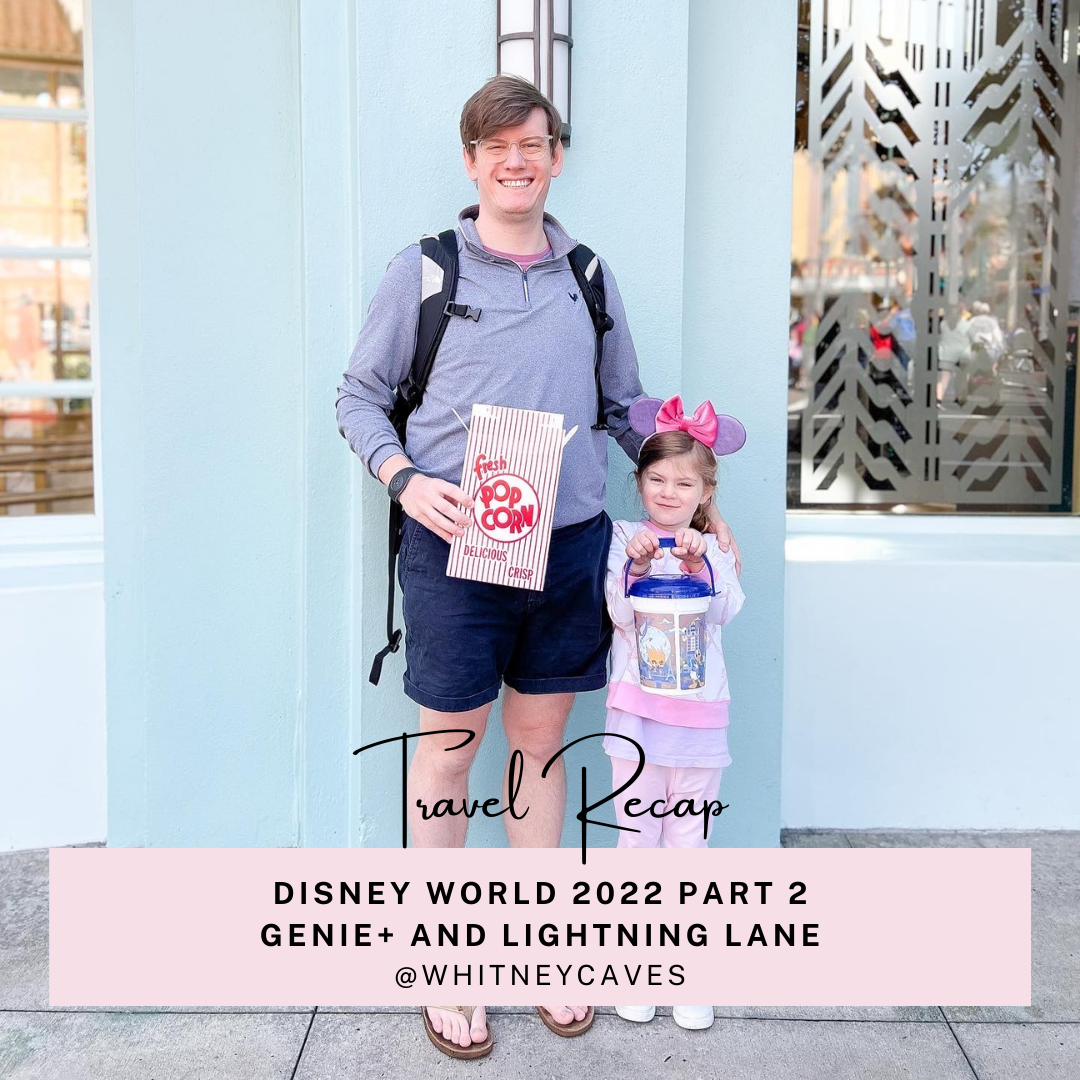 In Part One of this post, I shared about where we stayed and what we did during our time at Disney World. Today, I'm going to have my husband help me share about every Disney visitor's current favorite topic--the new Genie+ and Lightning Lane system.
This system seems so intense and to be honest-- it kind of is! It doesn't seem like many people are big fans so far. I want to be clear that we didn't rush and hustle around the parks. We took it reasonably slow and tried our best not to push Lily so hard that she became exhausted. Learning about Genie+ helped us make the most of the time that we did have!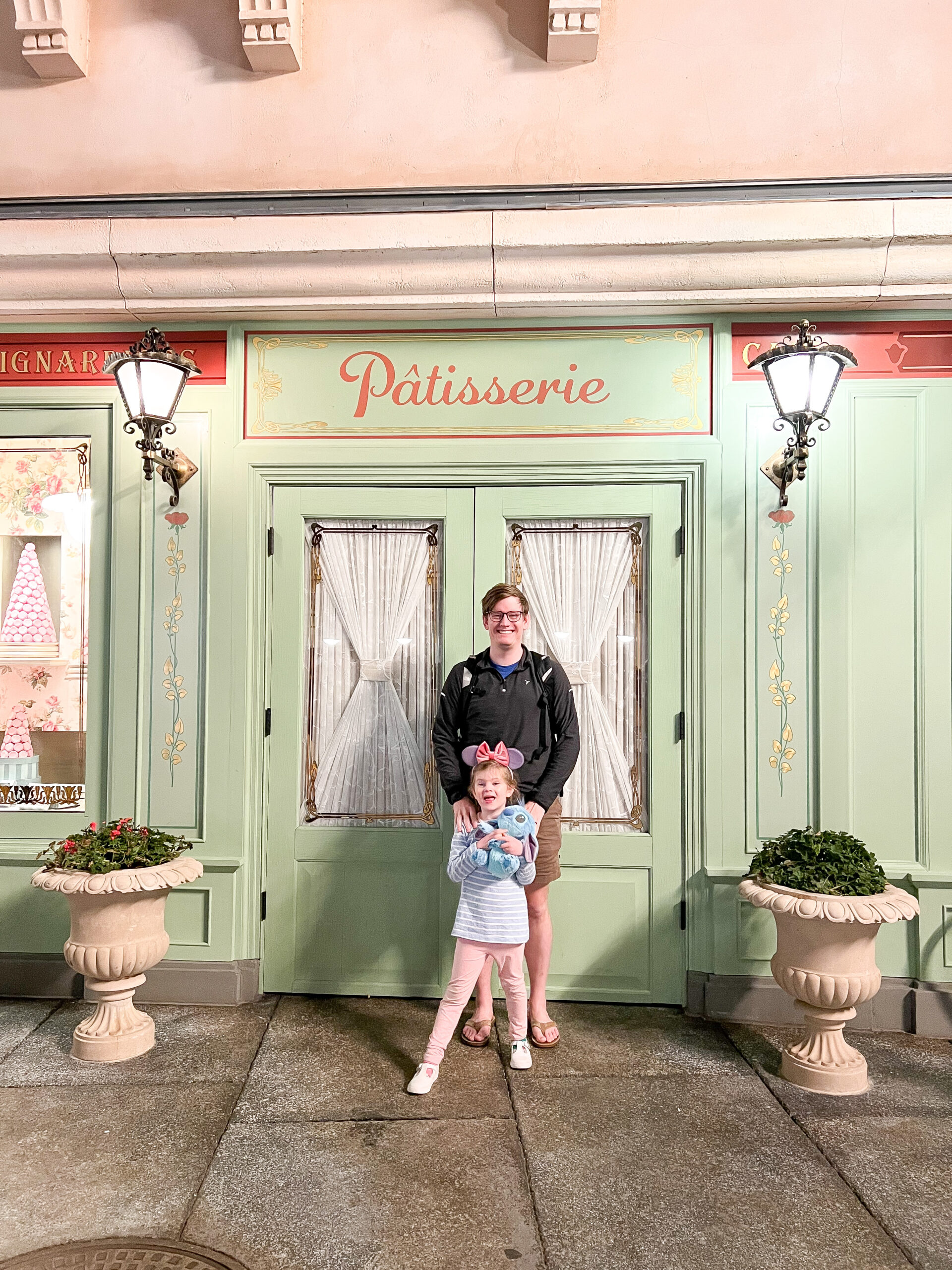 This system released and replaced the old FastPass system just a few weeks before our trip. Will did extensive research on how it all works (once I even caught him watching a 2 hour-long documentary on the history of the FastPass, this is not a joke) and all his research definitely paid off. We were able to ride plenty of rides, hardly waited in any lines at all, and had a pleasant and calm time in the parks. It was February, so it should be noted that the crowds were low. But he still did a great job of prepping for our trip, so I thought I'd let him share his Genie+ and Lightning Lane wisdom with us!
Genie+ and Lightning Lane, from Will:
Before I get started, I want to make sure you know the differences between all these different sections of the My Disney Experience (MDE) app.
Disney Genie - This is a free "planner" system that comes with the MDE app. It will try to plan your day for you, and give you recommendations on what to do while in the parks. It's neat, but as someone who has a decent amount of experience in WDW, I didn't use the recommendations. 
Genie+ - This is the paid version of Disney Genie, and allows you to book "Lightning Lane" passes for most of the experiences, rides, and attractions at WDW.
Lightning Lane - Purchased through Genie+, this is the new iteration of the old FastPass system. You can have multiple Lightning Lanes at once, and you can book your first Lightning Lane at 7:00 a.m. Eastern Time. Two hours after the park opens, you can book your next Lightning Lane of the day, and can get another one exactly two hours after your previous reservation.
Confused yet?
Individual Lightning Lane - THIS Lightning Lane is only reserved for certain special attractions in each of the WDW parks. Rise of the Resistance, Space Mountain, and Frozen Ever After are some examples. These Individual Lightning Lanes cost an additional $8-$15 (subject to surge pricing) PER PERSON to book, and you can only book two each day.
Got it?
_________________________________________________
At its core, Genie+ has the makings of a fantastic tool to navigate Walt Disney World parks, restaurants, and resorts.
Unfortunately, as you'll realize on your trip, it doesn't live up to its potential, and while it is a useful, necessary tool, it can also be incredibly frustrating if you don't know what you're doing.
If you're a werido that likes waiting in lines, you can probably get by without Genie+, but if you want to get the most out of your trip, Genie+ is a mandatory purchase.
Here are some tips, recommendations, and general thoughts I have for using Genie+!
Make A Plan!

Decide what you would like to ride each day BEFORE the Lightning Lanes become available. Maybe even do this the night before. That way, you know exactly what you're trying to get, and can navigate right to it within the app.
WBB

This is me trying to be catchy. This really applies only to the beginning of each day. In my experience, I had the most success by picking three things at once, and deciding which of them I wanted to Wait, Book, or Buy. (Get it, WBB)

Wait - Pick a ride that you don't mind waiting in line to ride. 

Book - Book a Genie+ standard Lightning Lane reservation for one of the many attractions in the WDW park you're visiting that day.

Buy - Decide if you want to purchase an Individual Lightning Lane for one of the more popular attractions in the park. This isn't always necessary, but if you REALLY want to ride something, this may be worth it to you.

By using the WBB method, you'll be able to plan the start of your day efficiently and work within the boundaries of this crazy system.

When you go to book your Individual Lightning Lane or Genie+ reservation at the beginning of each day, open your app at 6:55 a.m. or so to let it load up. 

Tip: You may want to try to NOT use the resort wifi to do your initial booking. Everyone at your resort is trying to book things at the same time, and the app can sometimes crash on you. Removing yourself from the surge of folks using resort wifi might make you have a better experience. I can't guarantee this, obviously.
Tip: Have two people on the app at the same time to go after your Genie+ and Individual LL reservation at the same time!
Tip: Reload the app throughout the day to see if more options for your attraction pop up - they usually do!
If you want to have a leisurely start to your day, book your Genie+ reservations for the END of the day. There will be less demand for those slots in the morning, and you can keep loading up end-of-day reservations every two hours. When you finally get to the park, you can just walk on the rides you booked without waiting!
Finally - BE PATIENT. The app WILL have issues. Don't get frustrated. Seek out a Cast Member inside the park to help you - they know the app has some problems and will do their best to make it right.
Despite all my research, there was still so much help that I needed from our travel agent, Mary Helen Law. She was invaluable during our trip, and I HIGHLY recommend using her for your next Disney vacation!
_________________________________________________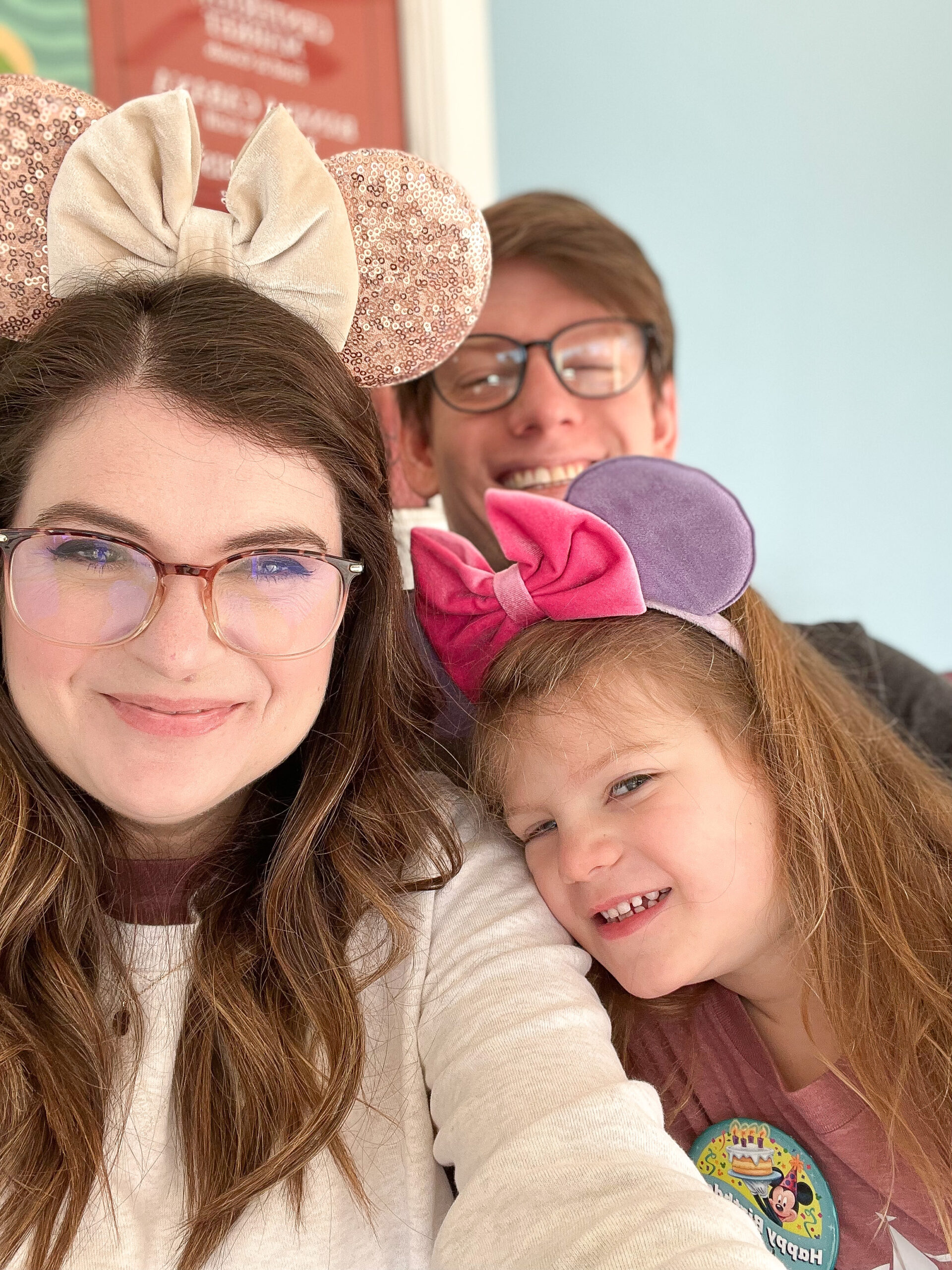 This is Whitney again. I must admit I had absolutely no part in writing this, BUT I've read a lot of info about Genie+ and this is the clearest and most concise explanation that I've seen. It may not all be necessary if you won't be riding many rides, but I don't think that's typically the case for most families visiting Disney World.
I hope this post helps you feel a little more confident going into your trip!